With over 1 billion monthly active users, TikTok is the fastest growing social network today. And it is no surprise that the amount of content shared on the platform is also increasing. This makes users wonder how to get more views on TikTok.
What is view on TikTok?
Well, different platforms explain views in different forms since they support multiple post formats like photos, video, or carousel. But TikTok explains views in the simplest form. TikTok views are anytime your video is played more than 5 seconds.
Does TikTok pay for views?
Yes, in 2020 TikTok launched its Creator Fund to grant its most popular and successful content creators. Although there is not an exact payment amount the average payment is between $0.02 and $0.04  per 1K views.
Yet, there are multiple requirements to be eligible for TikTok rewards.  
💡
Creator Fund supports users in US, UK, France, Germany, Spain or Italy.
Do my views count as views?
No, TikTok only considers the views of your followers and other users.  
Can I buy fake TikTok views?
Well, technically YES. Users seek to increase their Tiktok engagement through purchasing fake views and followers. But TikTok has a very strict policy towards fake views. If TikTok finds out that you use bots it will remove all the views from TikTok video and may also put a red flag on your account.
Why are my TikToks not getting any views?
Sadly, there are many reasons for that. Even you if create killer content you may still end up with little to zero views. It can be dues to the wrong timing, poor editing.
It is also worth saying that TikTok's algorithm may process differently than expected.  
How did I get so many views on TikTok?
Firstly, congrats. This is what happens when you post the right video at the right, so that the right people see it. Seems like you did some or all of the tips we are about to give in this blog.
How to get more views on TikTok?
That's the question. Engagement is nice to have for TikTok like other platforms. But what matters most is to get more video views on TikTok. And another important metric is the completion rate. Which is how many times users watch your video till the end.
Use hashtags in your post
Like in all social networks, TikTok hashtags are king to spread your posts and reach out to more users. This is how the TikTok algorithm defines what your post is about and recommends it to the interested audience.
They are important to help users find your content through search. Use the search bar to look for available hashtags for you. Tap on the hashtags to Add to Favorites. You can also Join the hashtag by immediately creating TikTok posts.  
You might be asking how to get more views on TikTok hashtags. See the next section.
2. Jump to TikTok trends
Every week something new is happening on TikTok. Joining to latest trends is the easiest way to get seen by more users and get more views on your present and past TikTok posts.  
To find which hashtags are trending tap on the Discover page and then tap the Trends at the top of the screen. Trends incentivize User Generated Content and leave more room for creativity. Participating and joining TikTok trends make your profile more engaging.
If you are a brand constantly joining trends add more human touch to your content. You can also create your own challenges to get more exposure to your profile and also go outside of TikTok.  
Even if the trending challenge does not align with your usual content it is still good to get more views on TikTok.
3. Add sound effects
Sounds are the charm of TikTok. Entertaining or voiceovers seem dull without matching sound effects or music. They literally give breath to your video and make TikTok posts more digestible.
You can discover sounds from the Sounds tab of the Search bar. You can also use the trending sounds when posting TikTok videos. Tab + (Create) button, upload your video, and tap Add sound. You can either use Trendings sounds from the top or look for other categories.
4. Keep it short
TikTok lets you share videos for up to 10 minutes. But it is good to keep your videos short and sweet. TikTok is a short video content platform by nature. It is designed for short attention spans and fast thumbs. Grab the viewers' attention within the first seconds.
Short videos are more like to appear on For You Page. Also, it is more likely that users will re-watch good short videos again and again.
If you are a brand or posting informative videos you have to focus on a single message per video. Keep your message short and clear to get more views on TikTok.
Check out this video for inspiration.
5. Find your audience
Want to how to get more views on TikTok hack? Find your audience. There is an audience and creators for all groups of content on TikTok. Take your time to find your specific audience.
It might not the easiest task but it will pay back. Our tip is to look at other content creators' audiences. See what type of comments users post under those videos. You can also engage with those posts by commenting or replying.
In this way, you can create content around the interests of your audience and get more views on TikTok without extra effort.
6. Write a hunting caption
Similar to hashtags, using captions helps TikTok to figure out what the content is about and to whom to bring that content. It gives more context to what is going on in the video.
It is your small pitch to tell users why they need to watch that video. If you want to know how to get more likes and views on TikTok write captions spot on the mark. Your videos will get found through search as well.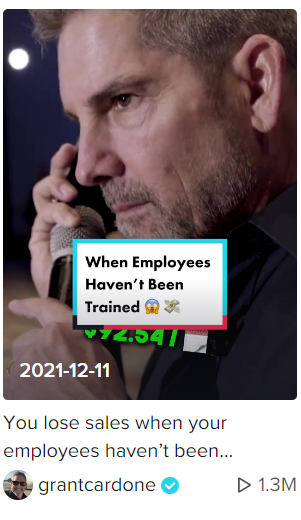 7. Create high-quality videos
Poor quality content is not acceptable for content creators anymore. Make sure you maintain a good frame, sound, and good lighting to keep your attention on your content. Shoot in a vertical format so that users do not pass it.
There are tons of video editing tools available on smartphones. TikTok favors quality videos on For You Page.
8. Post consistently
If you want to know how to get more views, likes and followers on TikTok share multiple posts daily.
Don't worry about overwhelming users. Things are happening really fast on TikTok. Posts feel organic in users' feeds. The more video you post the more exposure your account will be viewed.
Try giving your content into pieces and sharing them in individual posts. This way you will have short and multiple videos posted on TikTok.    
9. Post your videos at the right time
If you rashly share TikTok posts when no one is there you are not going to get the high views you aim for. Find the best time to post on TikTok for your account. Check your analytics to see what time your users are more active and what posts have the highest views.
Be cautious of the location of your audience. TikTok is a global app. So, your audience may be in a different country than yours. Catching up with all users is a real pain for content creators and marketers as well.
Use Planly instead to schedule TikToks for any time. Select a video, set the time, and Done! Get a sleep, snack, and rest with peace in mind.  Also, you can analyze your TikTok post and audience. Planly allow all your audience's main data, including their gender, location, and online activity times. You can get information about post impressions, reach, likes, and other data. What else do you need to get more views on TikTok?
10. Share your post on other platforms
For many content creators, TikTok is part of their social media content strategy. Promoting your TikTok account on another platform will help to get more views, likes, and followers on TikTok.
You can do this by sharing your TikTok handle on Instagram bio, Facebook socials, and Twitter will bring your existing audience to the platform. You can also share individual post links to these platforms after posting.
Once TikTok videos are published, TikTok offers you to share the post on other platforms. Leverage this feature to get instant views on TikTok. You can also do this frequently by tapping on the individual post you want to share.
The tips till now were focused on things you can do by yourself. But TikTok offers you more features to collaborate and join other content creators. The tips from now will help you know how to get more views on TikTok with other content creators.
11. Collaborate with other TikTokers
Look for other TikTokers with an engaged audience that can spark your profile.  
Whether this is another TikToker or Brand, this will bring a new angle to your TikTok feed. You will also increase likes and followers from the audience of Those accounts will bring their audience to your profile. This way you can get more views, likes, and followers on TikTok collaboration.
Collaborating with other TikTokers is extremely important for brands to go with the flow of TikTok.
12. Create Duets
TikTok duets are side-by-side videos made in response to initially made videos. Duet allows you to share your video side-to-site with another video on your feed. TikTok duet contains split screens that play both videos at the same time.
13. Try TikTok Stitch
Stitch is a TikTok creation tool that allows you to connect your video with existing TikTok videos. When sharing a post you can decide which audience can stitch to your video. It can be everyone or friends.
If you want to target the audience of a specific TikToker, you can mesh they're without and link back to them in the description. By regularly doing this, you can create more engaging videos and get more views on TikTok.
Time to grow big
TikTok is a platform for entertainment. Having your name there will help you to reach out to your audience in a cheerful way.
No matter how niche your content is, there is an audience to appeal to on TikTok. Learning how to get more views on TikTok requires engaging with the community and trying what the app is capable of.
Grow your TikTok views with consistent TikTok posting. Planly will help you to schedule your TikToks. Create a Planly account, add your TikTok accounts, and start scheduling.