Facebook scheduler
Made to organize your Facebook marketing
Users spend 34 minutes on average per day. at the time they are online. Spot on your users' interests with thumb-stopping posts. Plan, draft, create, edit, and auto share Facebook posts with Planly's Facebook scheduler.
Schedule Facebook posts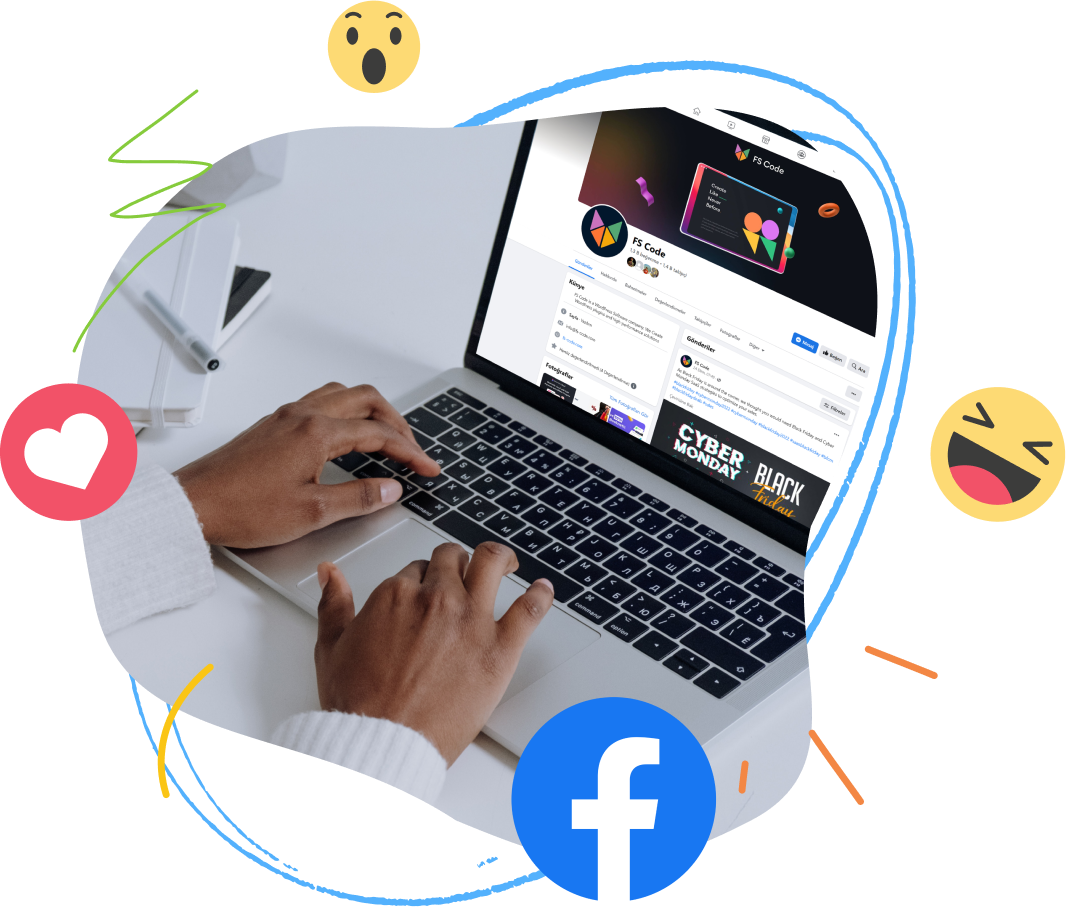 Draft post management
When your brain goes crazy liberate your ideas. 🕊️ Jot down the stream of thoughts in draft posts and tailor them once you want to schedule them.
Multiple images
Content with visuals get 94% views than without. Schedule multiple photos to Facebook or add videos to catch your customers attention.
Facebook first comment
Schedule first comment on Facebook to start the conversation. Use Facebook hashtags, text, emojis to engage more with your audience.
Add links
Increasing site traffic made easier with Facebook posts scheduler. Add links to Facebook posts to increase social interaction.
Profess your
excellence

with Planly Facebook scheduler
Facebook post scheduler designed for you
We amplify Facebook marketing for
Marketers
Create your monthly or weekly Facebook posting calendar with best Facebook scheduler.
Agencies
Segment your customers to be on top of your social media content calendar.
Content creators
Build your reputation around your expert subjects by scheduling Facebook posts.
Contributors
Grow your community and boost impressions with the Facebook scheduler.
Entrepreneurs
Increase the trustworthiness to your business by constantly sharing meaningful posts.
Startups
Build hype for your solutions and get chances of people knowing your brand early on.
Schedule
Facebook

posts

Manage your social media in a single place
FAQ
Facebook scheduling revealed.
Why should I schedule Facebook posts?
When you schedule posts to Facebook saves you time to create and publish posts. It ensures consistency as your content calendar is ready for the week or month ahead.
What types of posts can I schedule with Planly Facebook scheduler?
You can schedule photos, videos, multiple images, first comment to your Facebook pages and groups?
Can I schedule multiple images to Facebook to publish automatically?
Absolutely. You can schedule multiple photos to Facebook to be published automatically.
How can I schedule Facebook posts?
Scheduling Facebook posts with Planly is very easy. After creating your account and connecting Facebook to Planly.

1. After that, select the Facebook page or group you want to schedule a post in Facebook at the top of your calendar.
2. Craft your post by adding photos, videos, GIFs from media library or upload directly to your calendar.
3. Then set the time and date you want the post to go live. Done! Your posts will be automatically published on Facebook.

You can find more detailed explanations with screenshots here.
How to see scheduled posts on Facebook?
On your Planly calendar you can view all of your scheduled posts. Click on the avatar of your Facebook channel to see scheduled posts for that Facebook group or page.
Do scheduled posts on facebook posts to instagram as well?
No actually. Since Planly is a third party tool that you use to schedule posts to Facebook, the scheduled posts are not automatically published on your connected Instagram account. But, you can multi-post Facebook post to Instagram and other social networks at the same time.
How far ahead can I schedule Facebook posts?
How far is far? You can schedule posts in Facebook as far as in advance. We let you define it.
How does Facebook group scheduling work?
In order to schedule a post to Facebook group, you have to be admin of that group. Other than that, Facebook group scheduling works pretty much the same as Facebook business page scheduling. You need to select the channel, then choose media, add copy, add first comment and links.
What is difference between Creator Studio and Planly's Facebook scheduler?
Facebook Creator studio is a built-in Facebook software specifically for content creators. It lets users schedule Facebook posts and grow their audience. You can only schedule to Facebook via Creator Studio. While we made Planly Facebook scheduler for all types of account users from individuals to businesses who want to grow. Also, you can schedule to other networks while scheduling posts to Facebook. Multi-posting saves you time and nerves spend for mundane tasks. Bonus difference, we made Planly's interface after a ground research and iteration. Navigating with Planly scheduler is much easier Creator Studio if you wonder. 😉
1 Dollar,
7 Days,
Full access