Pinterest scheduler
to grow

your social engagement

Schedule Pinterest posts to
Schedule pins while triggering your rankings. Mention keywords in the pin description and title to hack the Pinterest search engine.
Increase website traffic while scheduling Pinterest posts. Add link to pins to organically increase traffic to your site and or online store.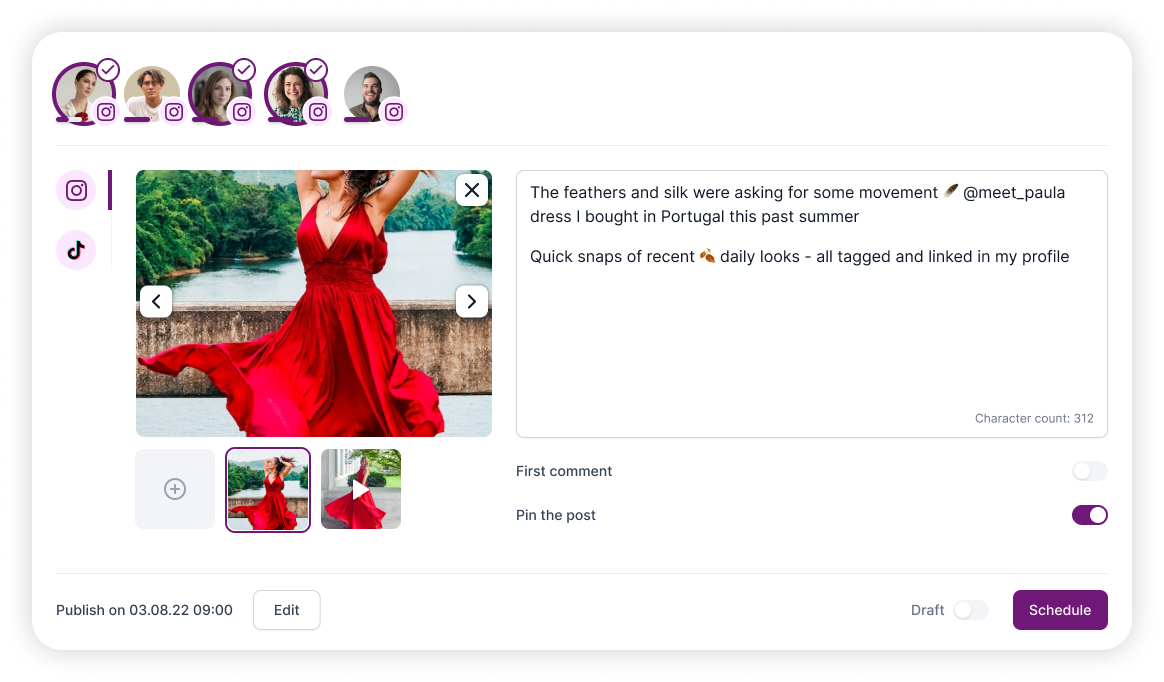 Repurpose Pinterest posts to schedule them to other social channels.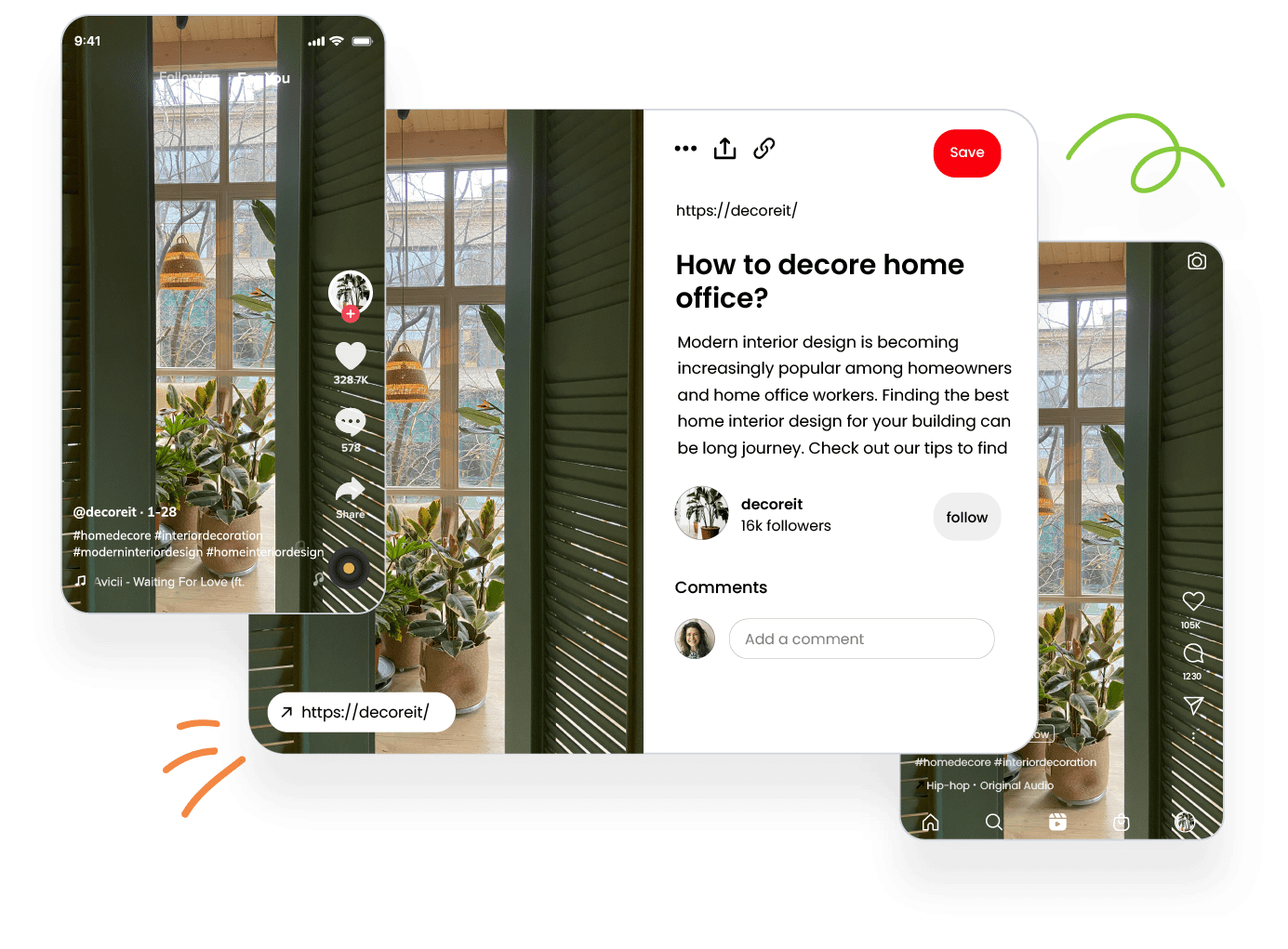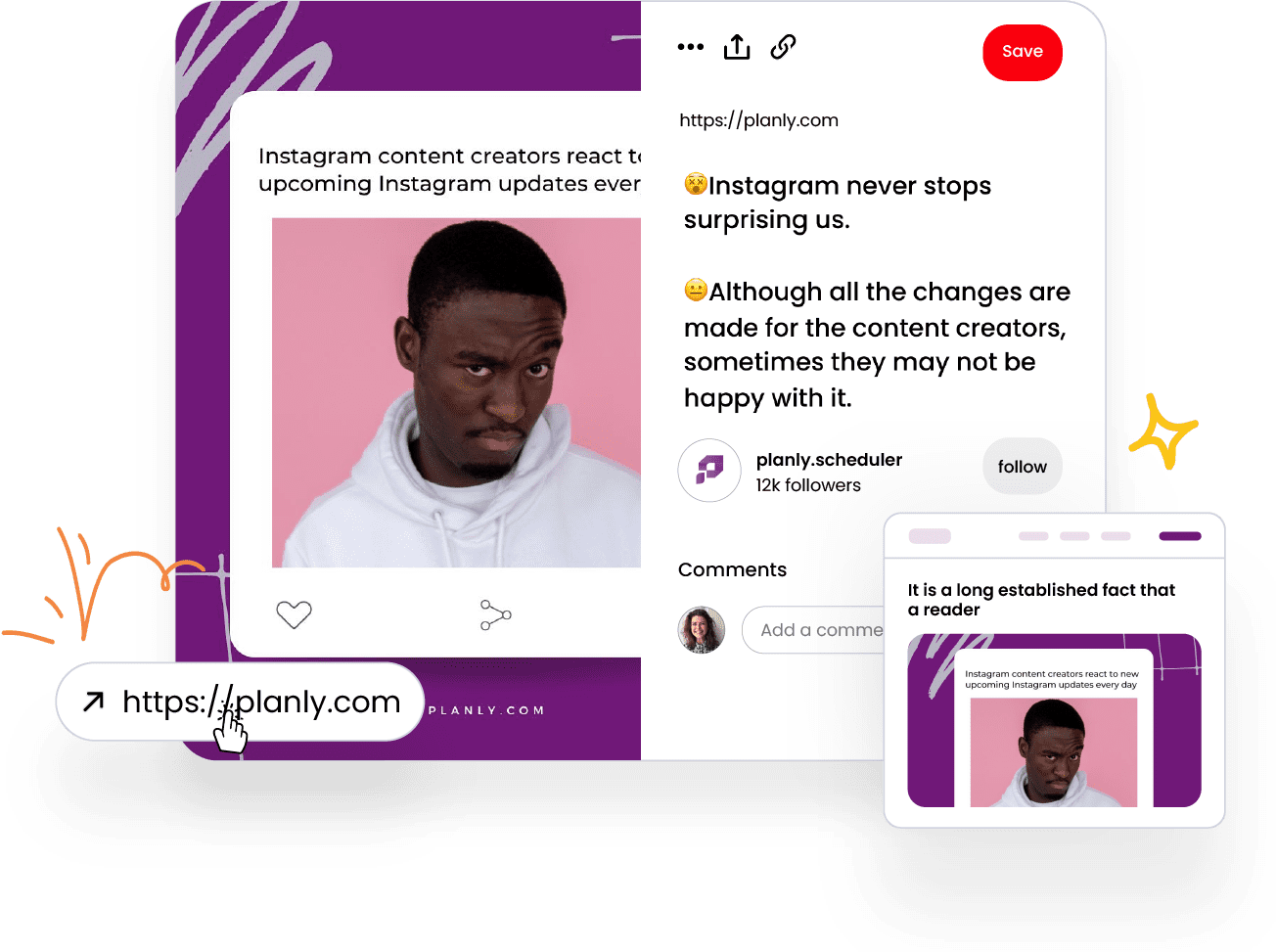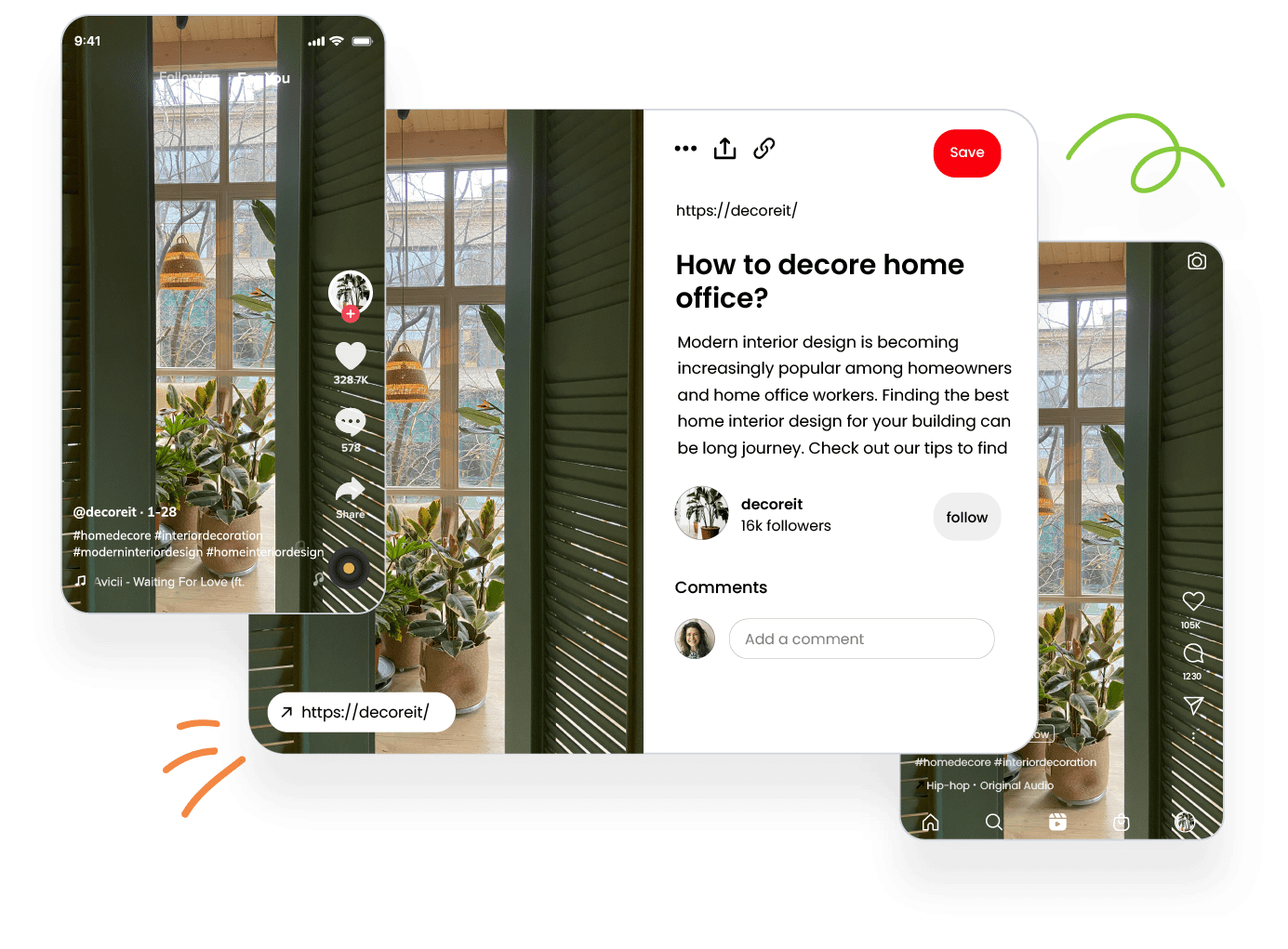 How Planly Pinterest scheduler
helps

you schedule pins
Magnify your ideas with
Planly's

Pinterest scheduler
FAQ
Your questions about Pinterest scheduling are answered
Can I connect a personal Pinterest account to Planly?
Of course, you can. You can connect both personal and business Pinterest accounts to Planly.
How many Pinterest boards can I add to Planly?
Unlimited. When you connect your Pinterest to Planly, it will automatically connect all boards that belong to the connected Pinterest account.
How many Pinterest boards can I schedule in one scheduling session?
1 for now, you can only schedule pins to a single Pinterest board.
What is the difference between Pinterest's own scheduler and Planly?
Pinterest has a native Pinterest scheduler that allows you to your pins up to 2 weeks in advance. While with Planly, you can schedule pins for any time in your calendar. Also, you can keep your posts in the draft to further edit their description and time.
Where can I find the scheduled pins in Planly?
You can view your scheduled pins in the calendar and list of the Calendar tab. Click the Pinterest accounts at top of your Calendar and filter the search for scheduled status. You will see the list or table of scheduled pins.
Manage your
social media

in a single place