Here is the story. You filmed the video, add effects and music, just about to share and the question arises when is the best time to post on TikTok? Well, it's not that easy to answer that question. But we will give you all the instructions to find the best times to post on TikTok.
Whether you have a personal, creator, or business account, if you ever posted a TikTok video before you might have thought what is the best time to post on TikTok. The truth is there is not a universally accepted best time to post on TikTok as with other platforms.
There goes a lot of considerations to determine the best day in a week, and the best time of the day to post on TikTok. Just because certain types of content generate higher engagement at certain times of the day does not mean it can be applied to all types of content or user profiles.
Since TikTok is one of the most dynamic and truly instant platforms, it becomes even more difficult to determine when is the best time to post on TikTok. Yet it is possible to find a benchmark based on the average TikTok user's activities.  
Influencer Marketing Hub conducted research on over 100 000 global posts to find the best times of day to post on TikTok EST time zone.  According to the research, the most engaged hours on TikTok are between 6 AM to 10 AM and 7 PM to 11 PM.

If you are just starting out or have not found the best time day and time of the day to post on TikTok, you can refer to these findings.
Yet, it is hard to believe what works for different businesses and accounts in different parts of the world will apply to your TikTok account as well. It is also extremely important to find out what works best for you based on the type of your content and audience. So,
How to find the best time to post on TikTok?  
Well, you have to go through multiple steps to find out your best time to post. Like other social media platforms, TikTok also has an analytics feature for its users. Native analytics feature gives you the most precise instructions to find the best time to post on TikTok to go viral.
1. Switch to TikTok Business Account
Analytics is only available for Business accounts. If you have a personal account you need to switch to Business Account.
If you are on desktop,
Hover to your profile image
Go to Settings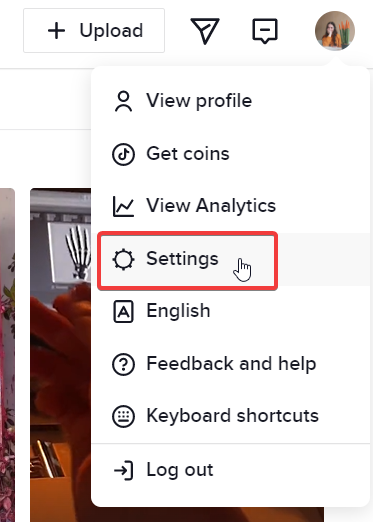 3. Toggle Discoverability button to switch to Business Account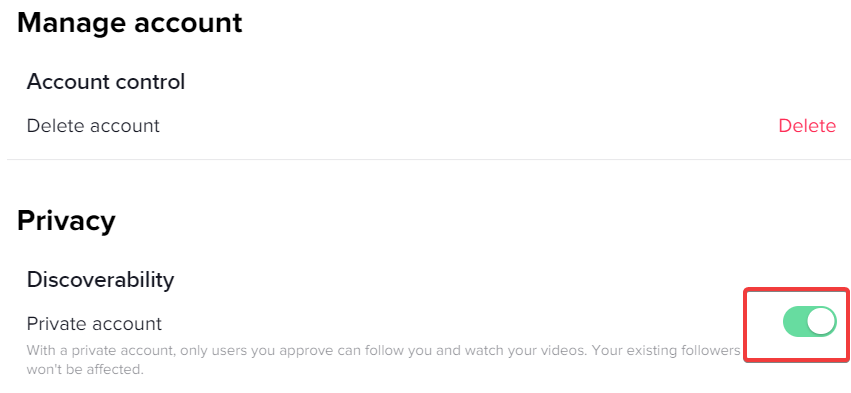 If you are on mobile,
1. Go to the 3-line icon on your Profile section
2. Tap Manage Accounts from the Settings section
3. Tap Switch to Business Account
4. Choose what type of account your profile is about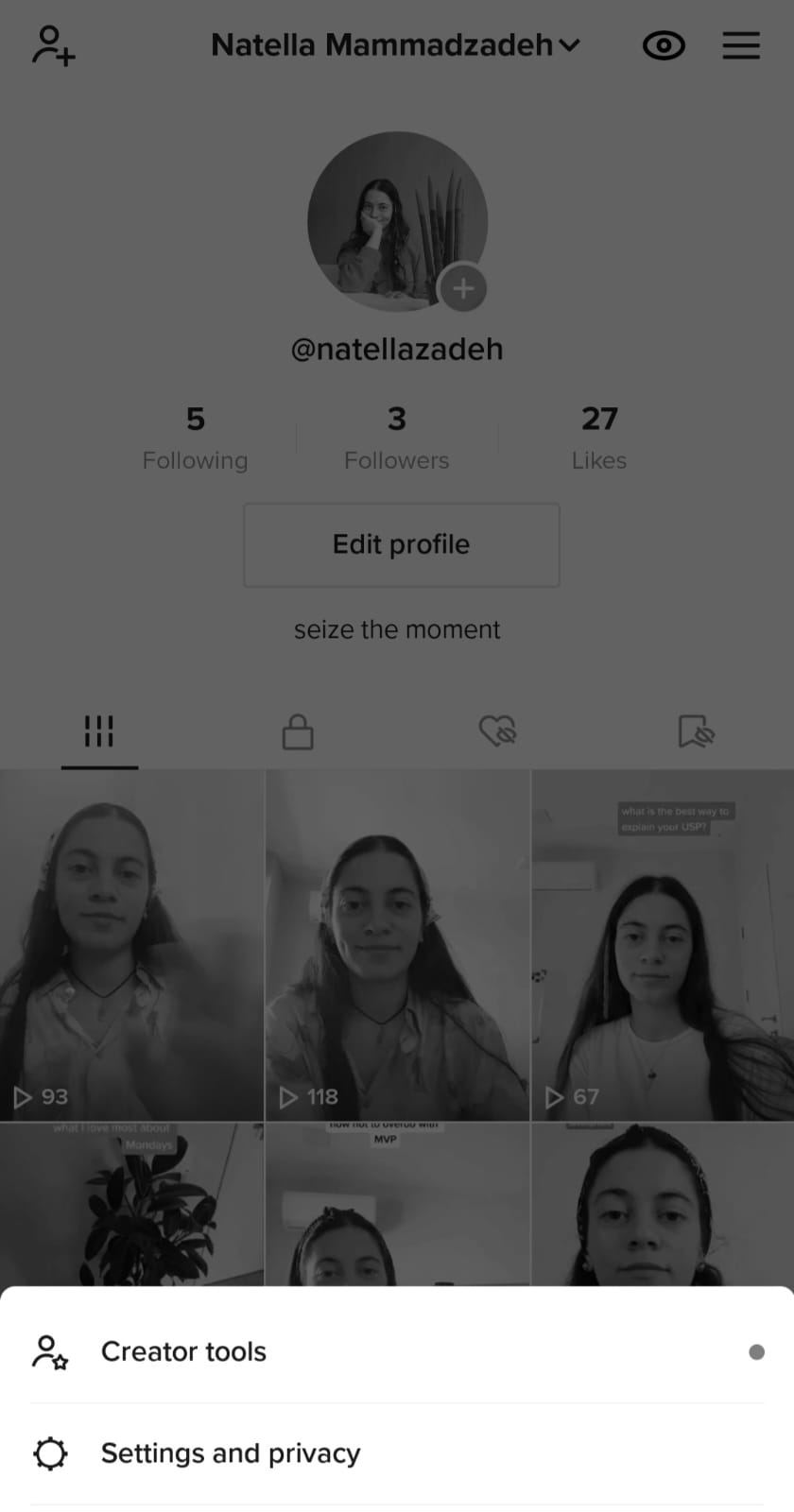 2. Use Analytics
You can access analytics from Settings or directly from Business Suite if you are on mobile. There are Overview, Content, Followers, and Live tabs in the Analytics. Each of these sections gives legit data about when is the best type to post on TikTok.
While many marketers focus on the barely Followers tab, we encourage you to check each one of these sections to find out the best times to post on TikTok. Because different types of posts have different engagement levels. For example. if you post Live definitely check out Live analytics to find the best time to post Live on TikTok.
In the overview section, there is the Engagement, Followers, and Content section. The Engagement section provides the number of video views, profile views, and engagement your post generated. You can access the data of 7, 28, and custom day range up to 60 days.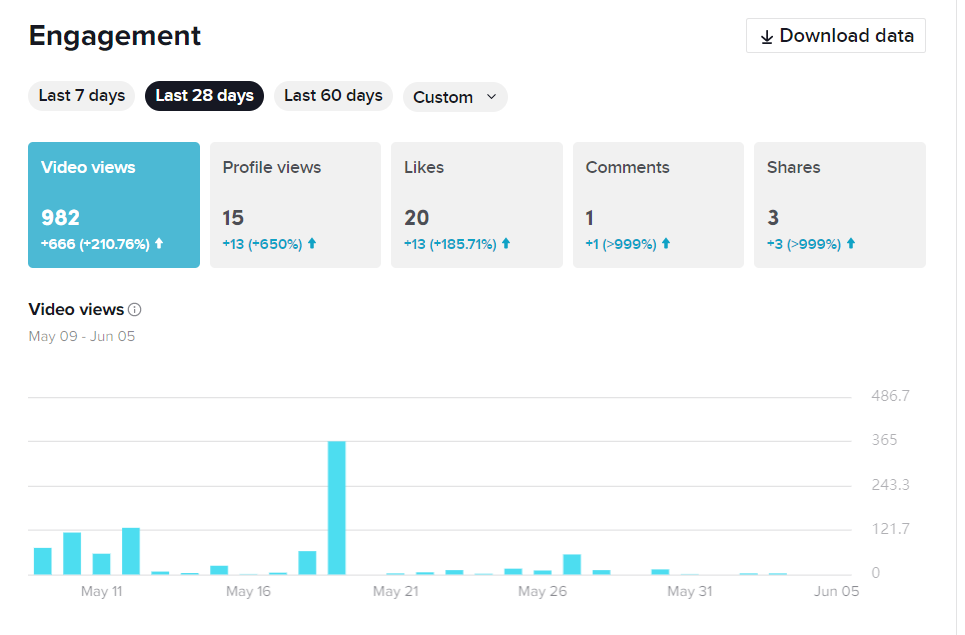 3. Find when your audience is most active
The Followers tab gives an overview of how many followers your account accumulated.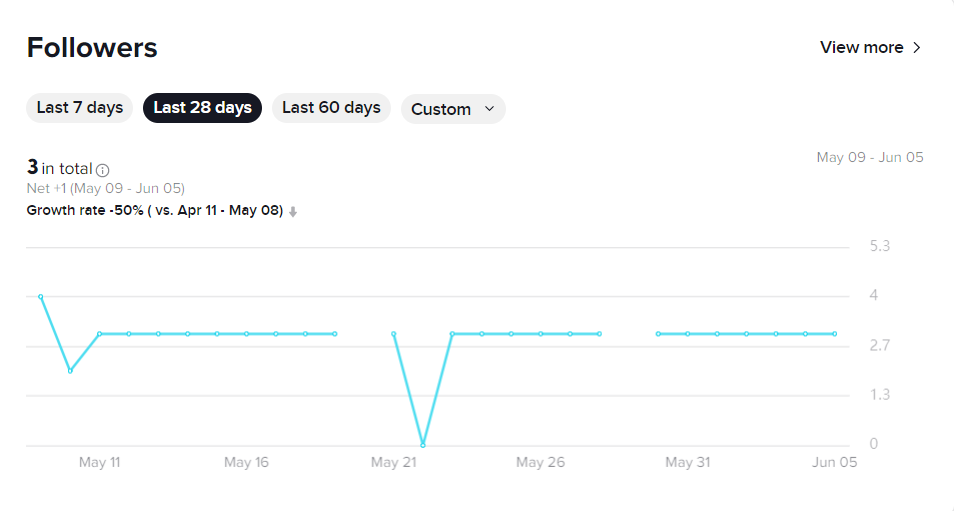 You can also find out the share of your audience based on gender and geographic regions.  This will help you to find the best time to post on TikTok based on your users' activities and cater your posts according to them. Unlike Instagram, TikTok's audience only segments countries, not cities. This can be limiting if given countries have multiple time zones.  
💡
On desktop, to have follower insights into your audience you need to have at least 100 followers.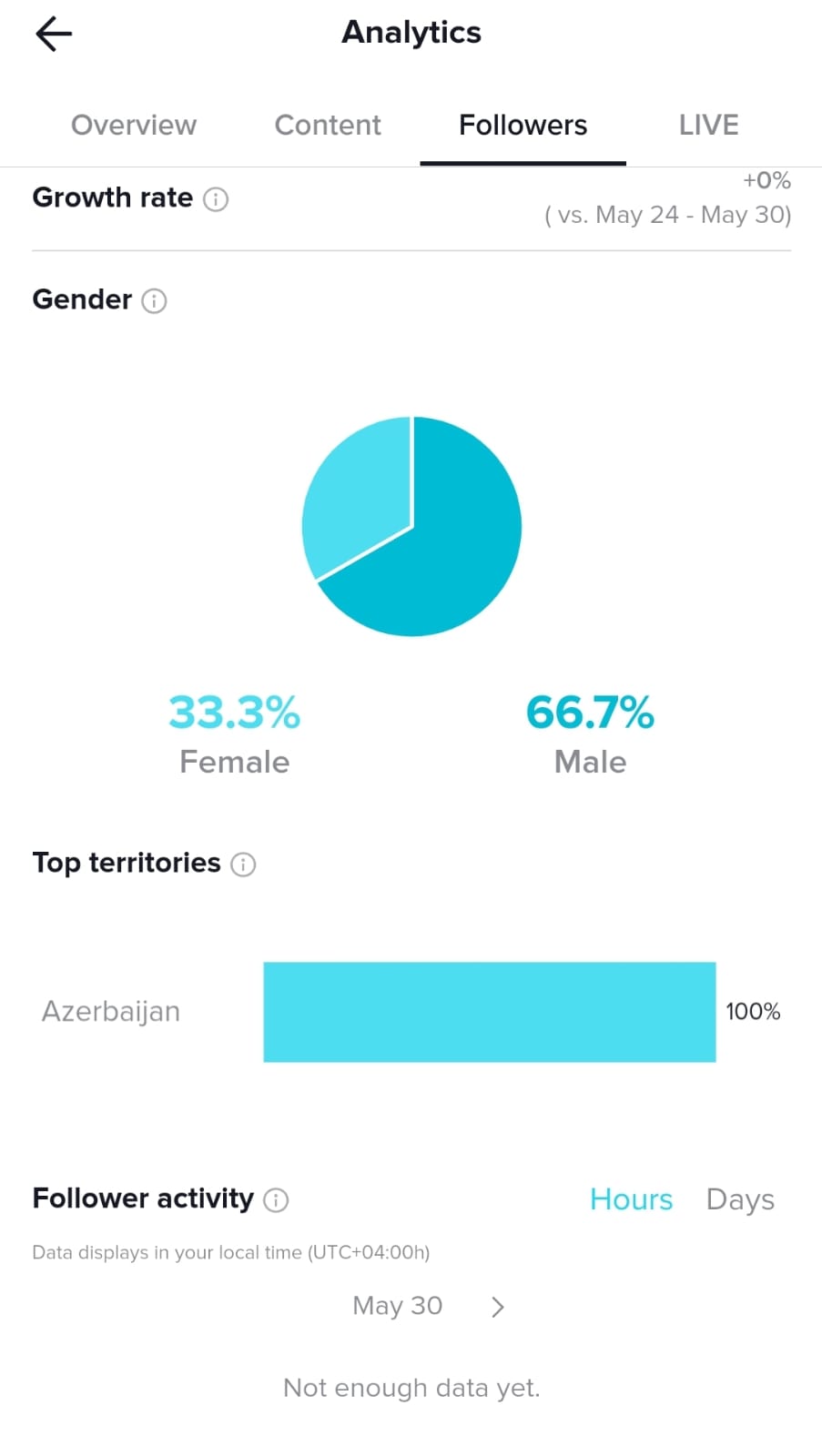 Yet, you can discover more from the Follower activity section. You can discover the most engaged hours and days your followers are active on TikTok.  When you click days you can discover follower activity throughout the week.
To make this ever precise, you can check the follower activity for hours on a given day.    
💡
TikTok's analytics section uses Coordinated Universal Time (UTC). Convert the data to the time zone of your audience.
4. Use your TikTok post statistics
To understand follower sentiment towards certain posts you can check out the Content tab. It brings the statistics of individual posts shared within the last 7 days. Based on the weekdays and time of day posts were shared you can discover the best times to post on TikTok.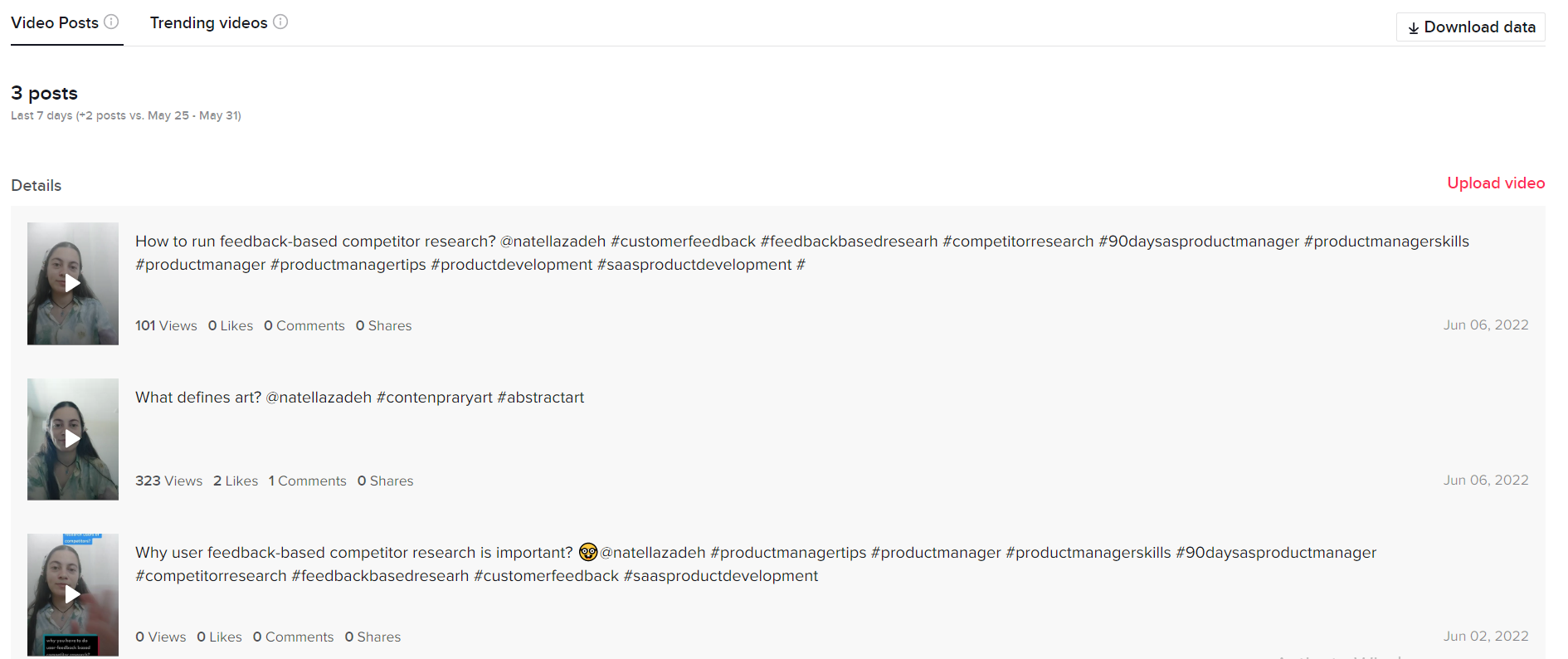 💡
Note that TikTok statistics on desktop and mobile can vary.
Plus to shared posts in the last 7 days, you can also use the performing posts to determine what is the best time to post on TikTok to viral. Content> Trending section brings the top 9 videos with the fastest growth in view within the last 7 days.
TikTok provides in-depth data about your video performance. Plus to common engagement metrics, shows the reached audience, watched full time, average time watched to precisely understand the performance of post in comparison to their posted time.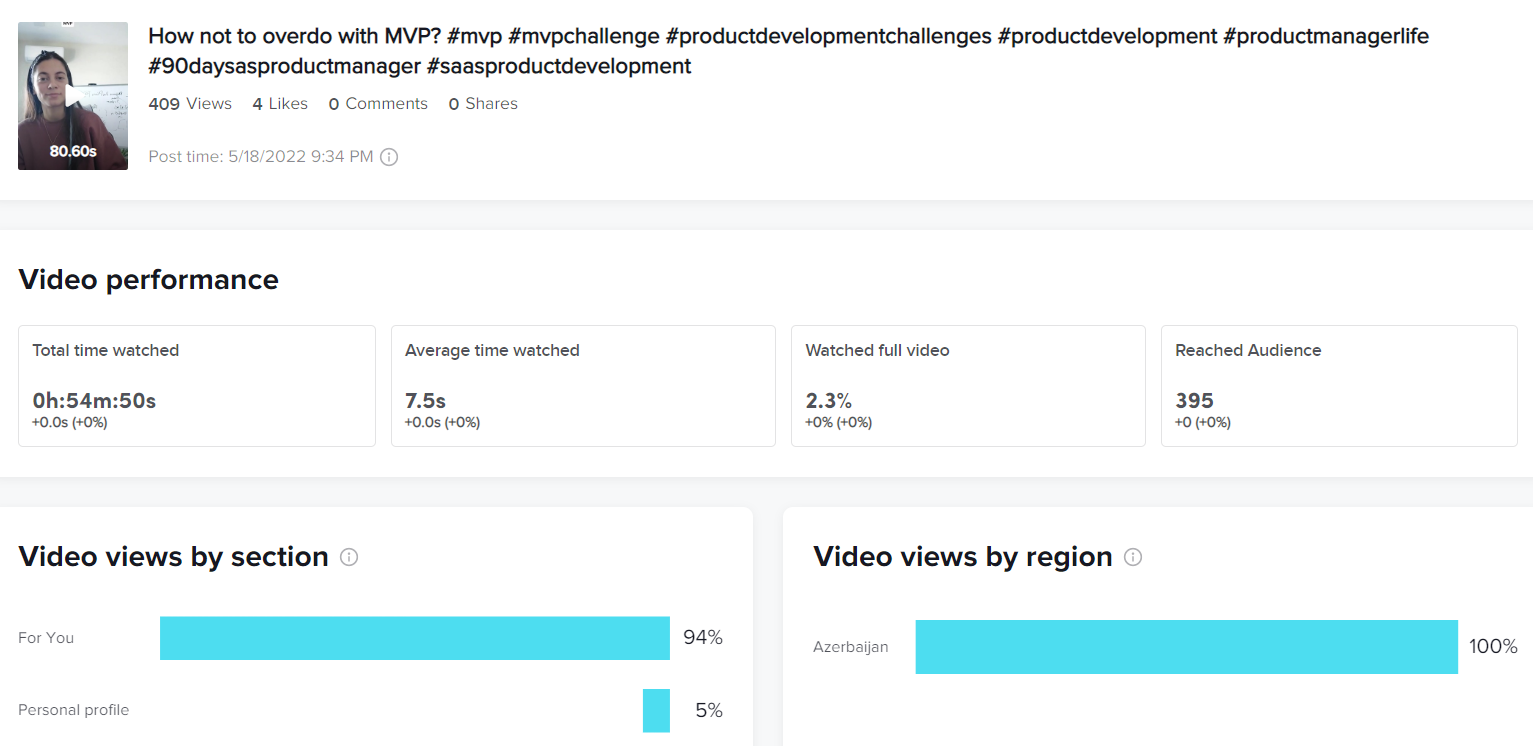 By analyzing those posts, you can figure out the types of content that always are growing in views while others get viewed only within the first couple of days.
5. Keep track of your TikTok performance
As we mentioned above, TikTok provides the post-performance of posts for up to 7 days. The analytics of your posts will be gone in 7 days.  For that, we highly recommend you store your posts' content along with their performance and publish dates.
Documenting your content creation will make you better informed of your decisions about TikTok. The best way to do this is to create a TikTok content calendar. This way you will be more aware of your posts, their performance, and timing. Add following sections to your content calendar for reference.
Video title (optional for your reference)
Video script
Post description
Posting Day and Time
Post Likes
Post Comments
Post Reach
Post Shares
Average watch time
Video Views
Traffic Source
Primary and Secondary Audience Territories
After spending a few months you will figure out when is the best time to post on TikTok for you. Documenting this will make it easier to actually see which of the content generates the best result.
How to efficiently use the best times to post on TikTok?
Analyzing the data you will come across that it is quite difficult to catch up with the target audience when they are awake. Especially when you appeal to a global audience. Their active hours might be different from your ones of you.  
If you are a social media manager, this becomes an even bigger inefficiency. Having multiple accounts in your portfolio you have to optimize the experience of each of those accounts for maximum exposure.  
Finding how to schedule TikTok posts will save you from juggling multiple accounts and posts with different posting times and time zones. Planly is a TikTok scheduler for individual content creators and social media managers.
Also by Planly's "Bes Time to Post" feature, you can auto-post scheduling your TikToks at the time and day your users are most active.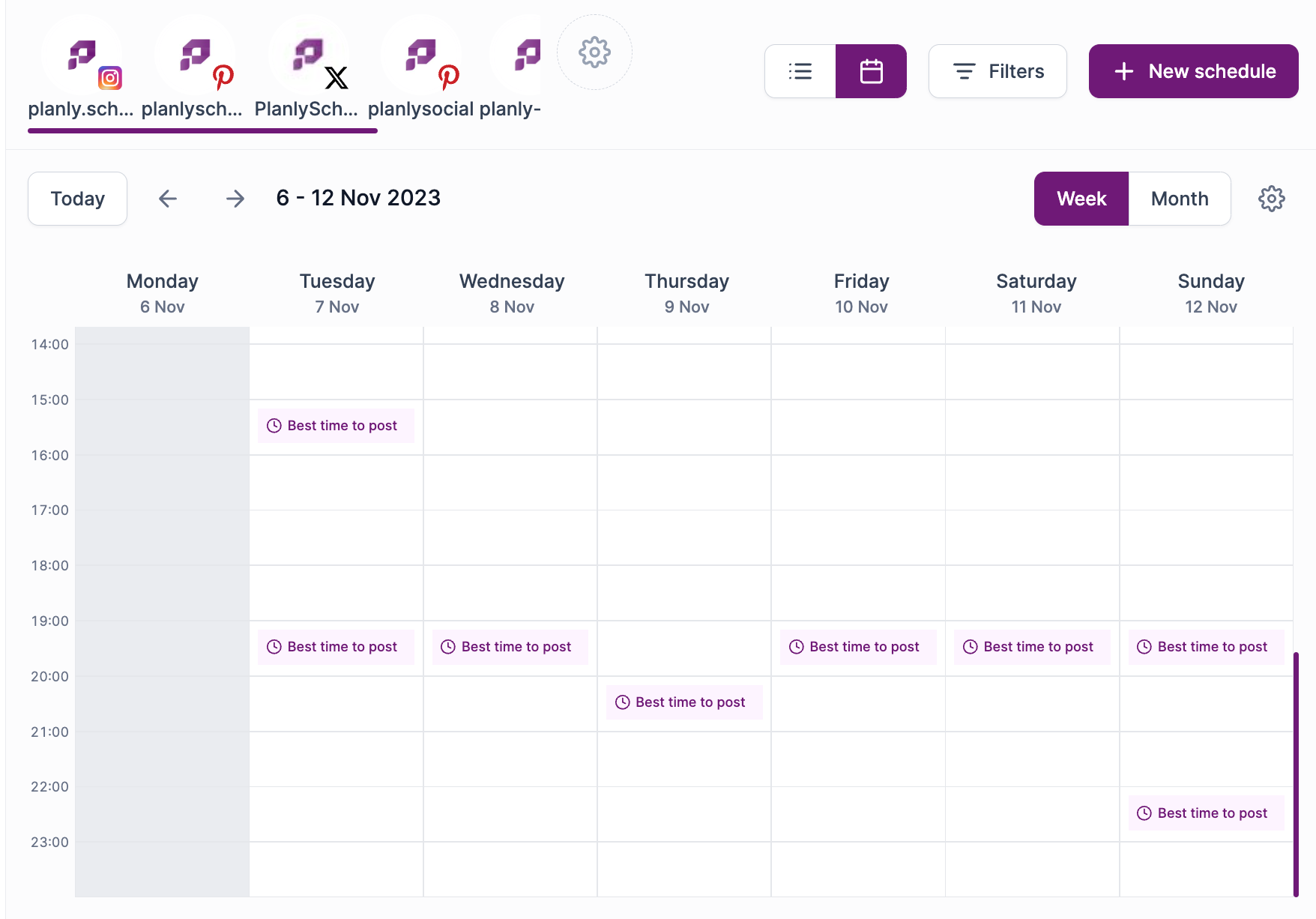 This feature analyzes your TikTok account's engagement history to pinpoint when your followers are most active. By identifying these peak periods, Planly enables you to schedule your posts for the times when they are most likely to be seen and interacted with by your audience. This strategic timing not only increases the visibility of your posts but also enhances the potential for likes, comments, and shares, driving up your overall engagement on the platform.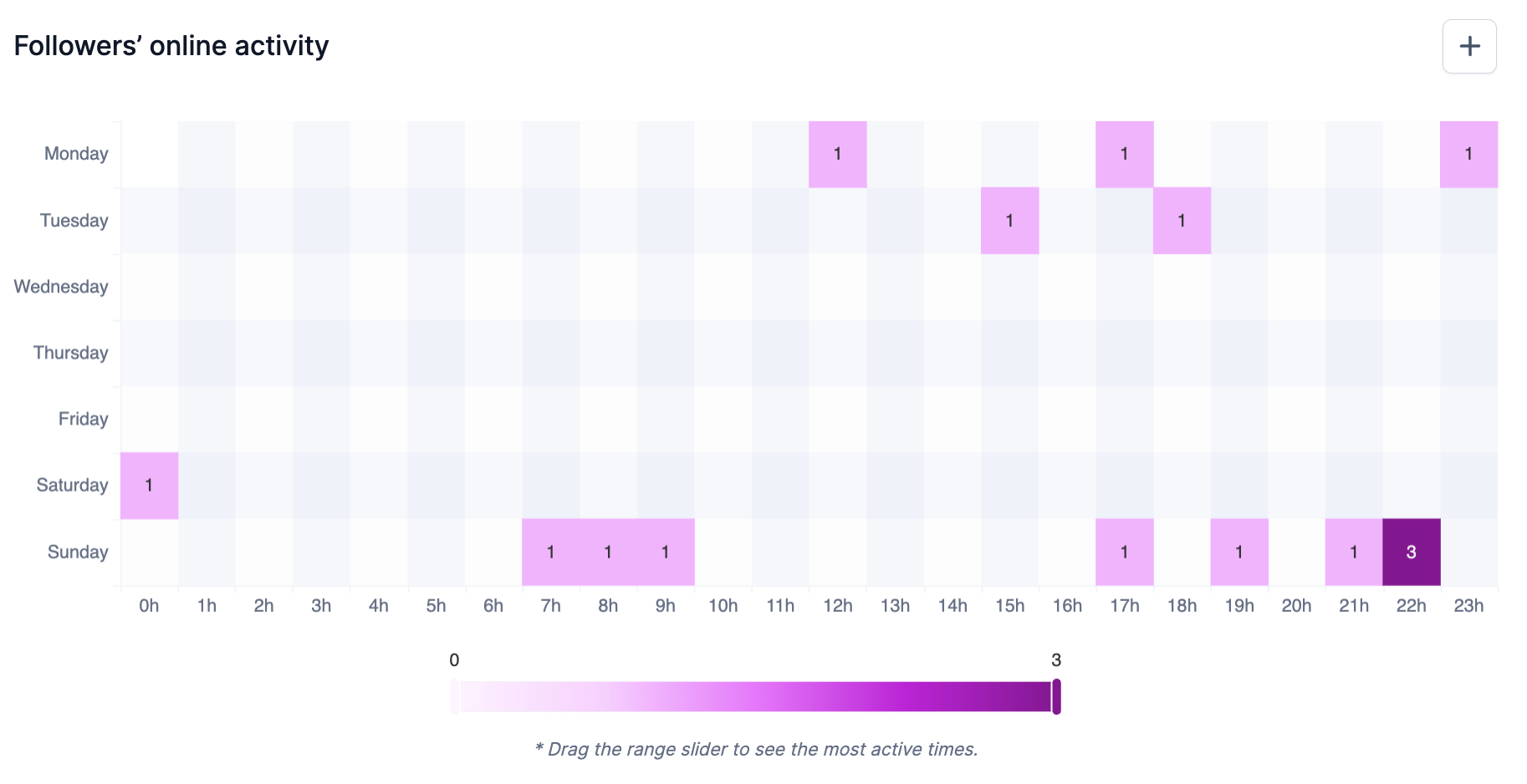 It allows you to schedule TikToks months ahead. Just choose the TikTok accounts, select videos, and set the time. Voila! Your posts will be auto posted once the time comes (no notification).  
Want to know the best thing? You can schedule your TikTok post for the best time for free.
Wrap up
That was a long way. But knowing the best times to post on TikTok is crucial for the success of your TikTok experience. It not only increases the reach of your TikTok posts but also supports fulfilling social media management practices for you as a content creator.  
Now it is time to collect your findings and turn them into a working asset. Following our tips will guide you. Keep in mind that the best time to post on TikTok 2022 might not be the same as 2023.
As your account grows and the platform evolves there will be different points to consider. Be on top of your strategy to keep up with the best time for TikTok posts.