Your automated social media scheduler
Planly is a free social media scheduler for all. With innovative solutions and intuitive design, we let you plan, manage, and auto publish posts to social media. Save time by scheduling social media posts and enjoy your creative process.
* no credit card required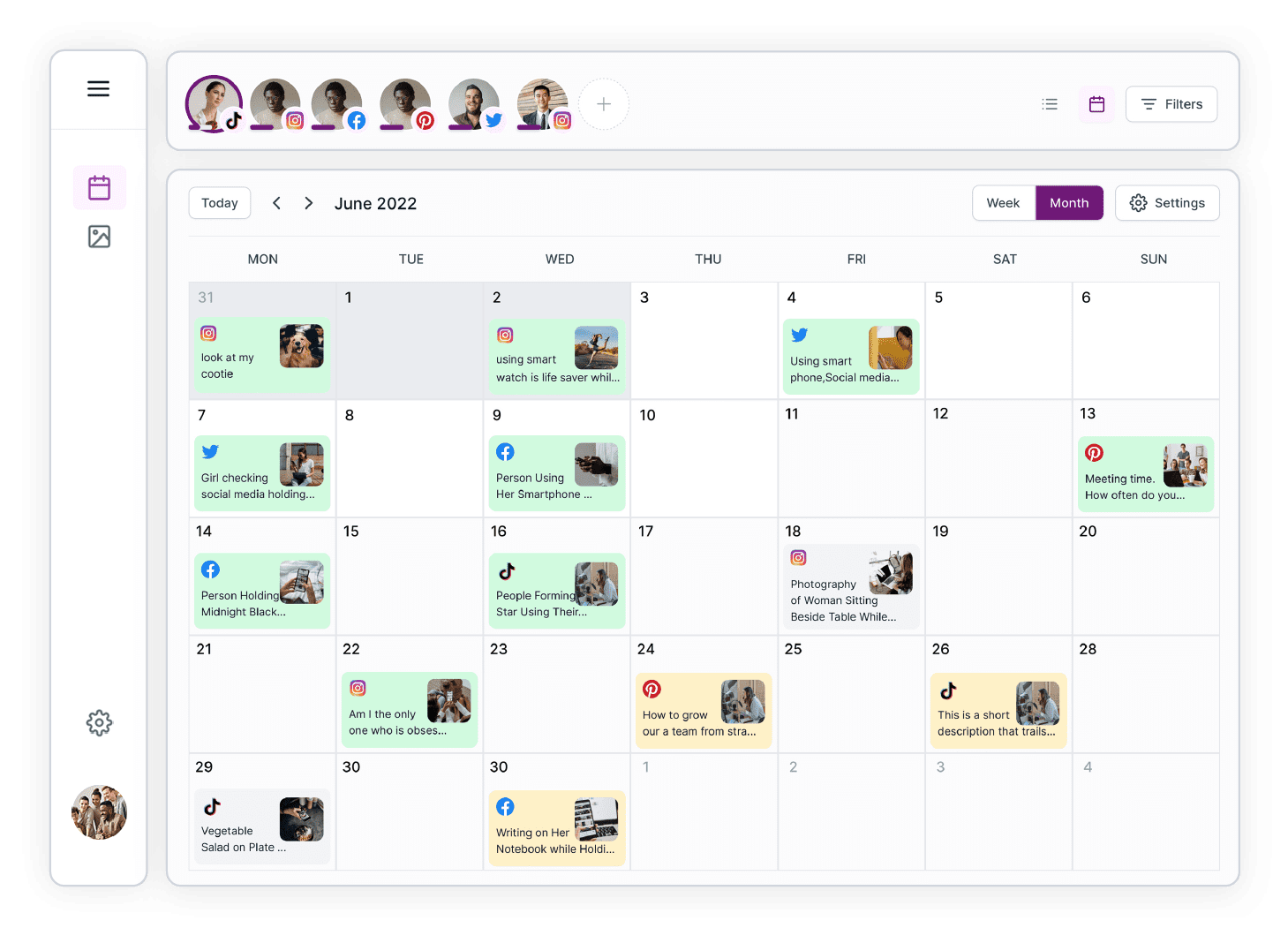 Planly is a free social media scheduler for all. With full automation and advanced interface, we let you store your media, plan, and auto post to social media - no further notifications! Save time by scheduling social media posts and enjoy your creative process.
* no credit card required
Our
customers'

stories

Satisfied customers found in Planly.
"As a content creator, making time for social media with office work was hard. Planly helps me plan and schedule my posts by saving my time. Now it is an irreplaceable product for me."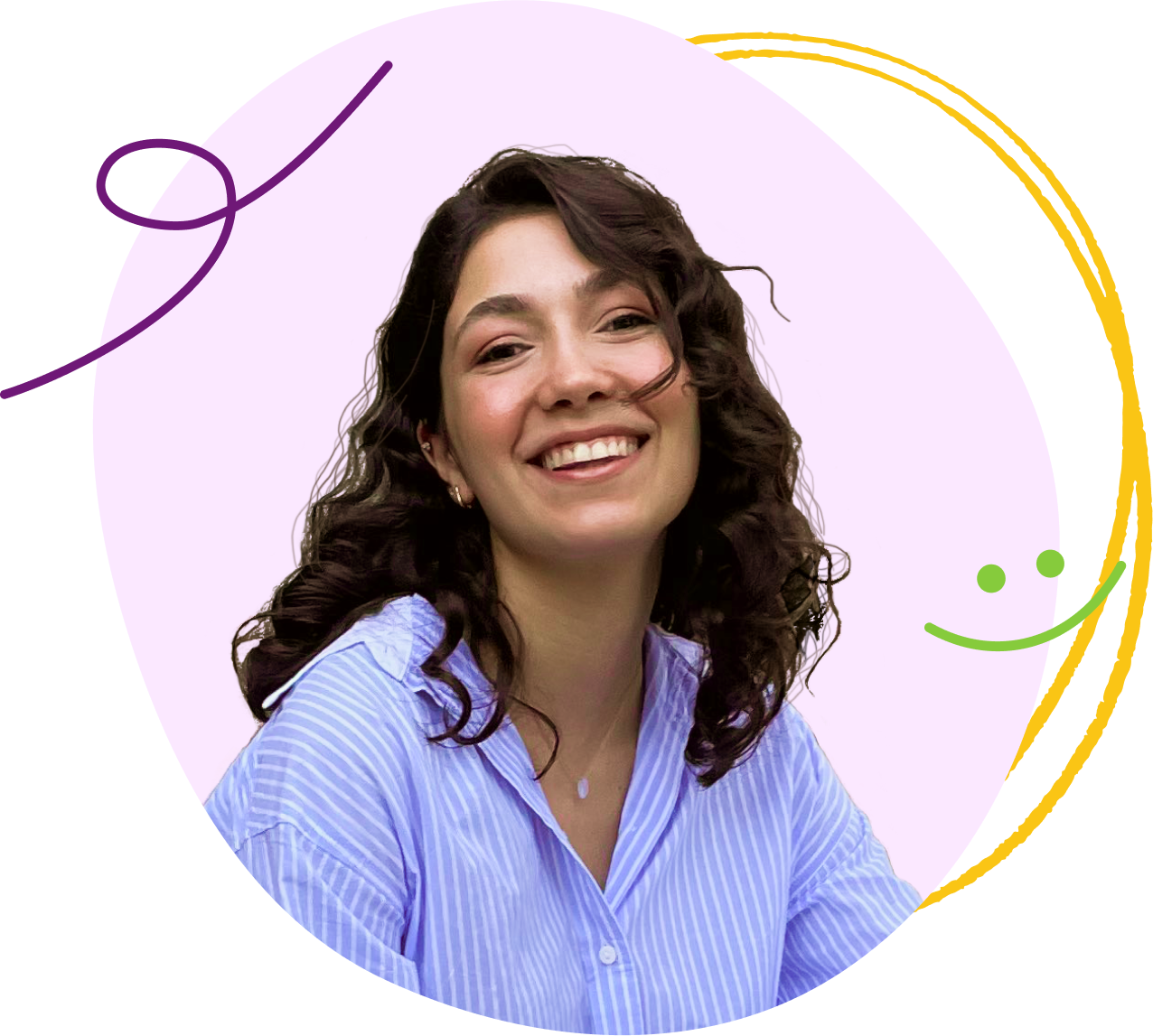 "Managing multiple social media accounts is not easy. Planly saves us a lot of time to be productive and present as a business on social media. Now we have more time to create."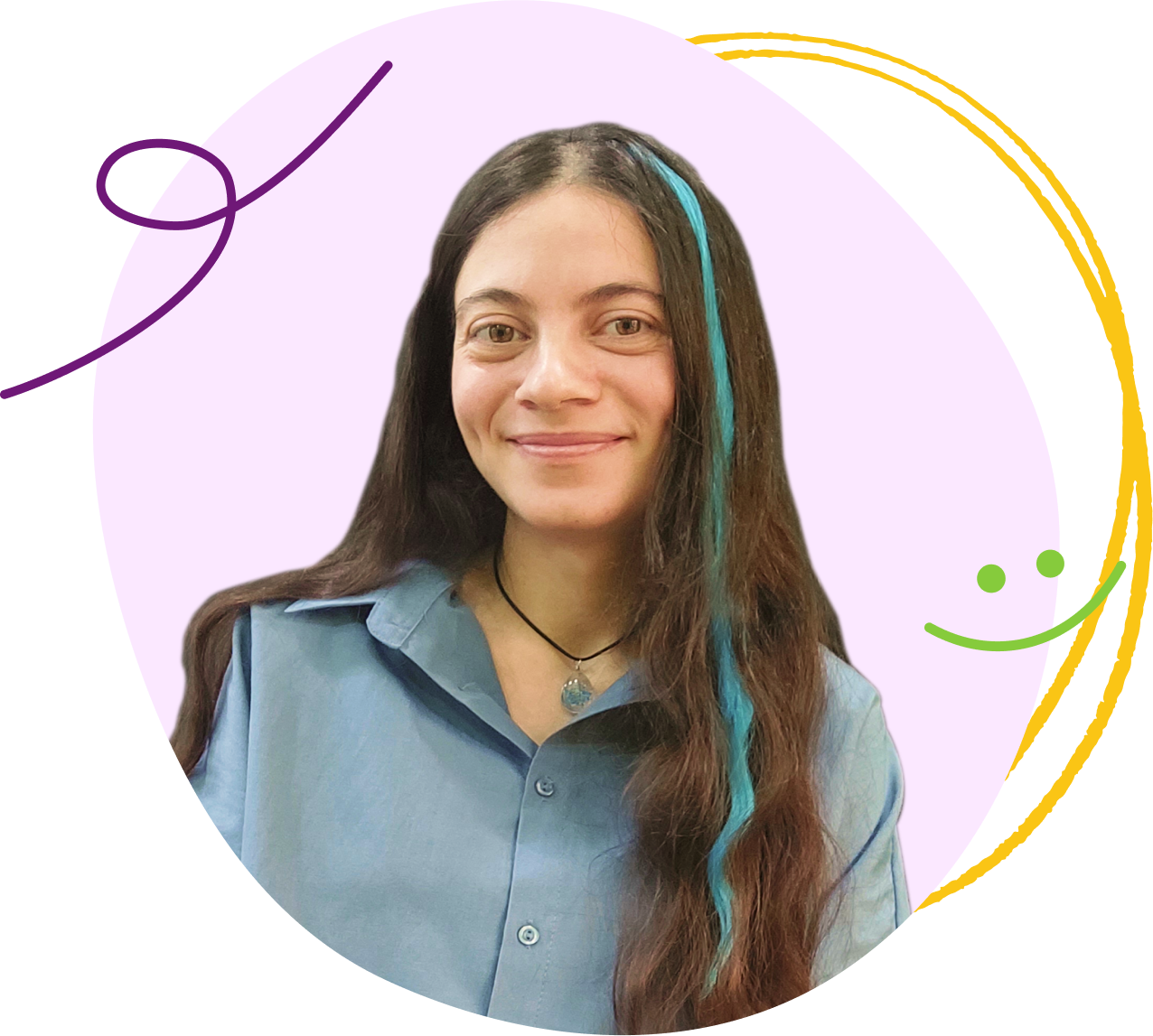 How does it work?
Get started in just 3 simple steps.
2
Add your social media channels

Content creators
Planly provides the fastest social media scheduling for digital content creators to schedule TikTok videos, Instagram posts, stories, reels, and carousel posts, tweets, pins, from single social media scheduling software.
Schedule free
Marketing teams
We provide team management for small and large teams to organize their social media scheduling. Using the team feature, you can group similar social channels and add the right team members to auto post to social media. Also, expand your account limits with add-ons for better social media management.
Go premium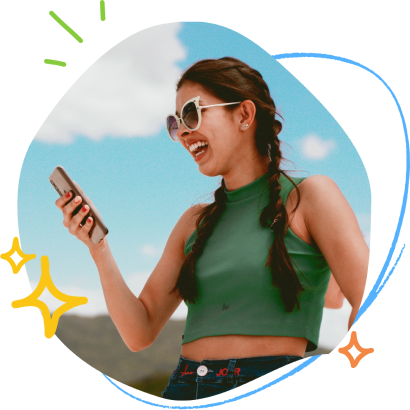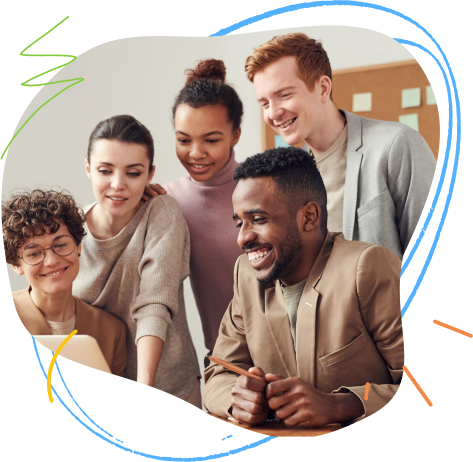 Supported social media platforms
What is new in Planly?
Fast, self-serve, AI-powered social media scheduler for you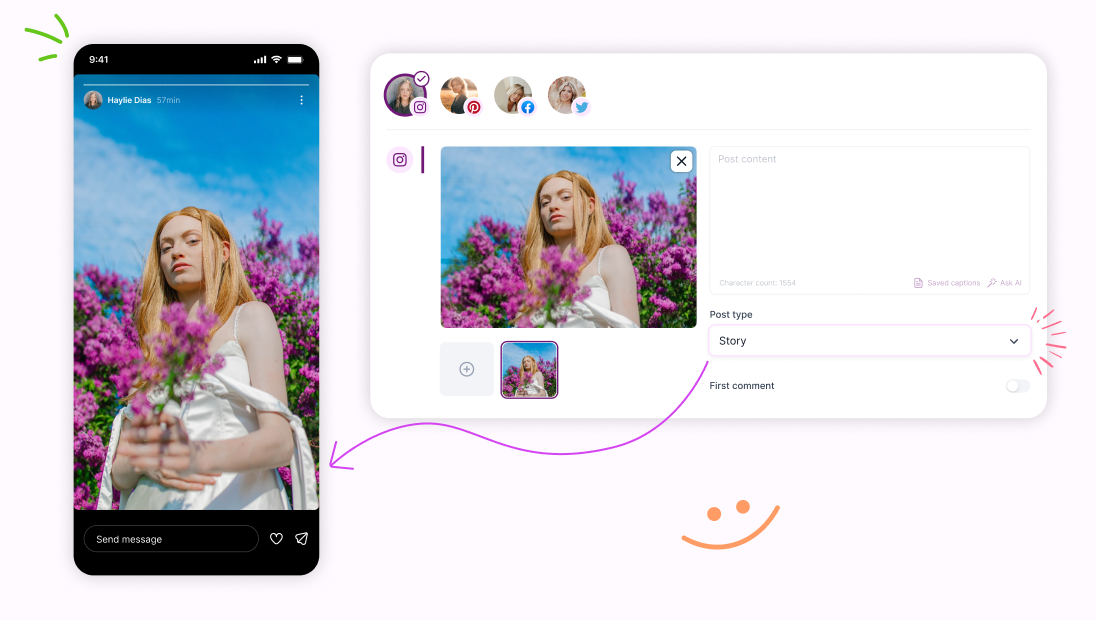 Instagram Stories Scheduling 📅
Plan and auto publish Instagram Stories with just 3 clicks.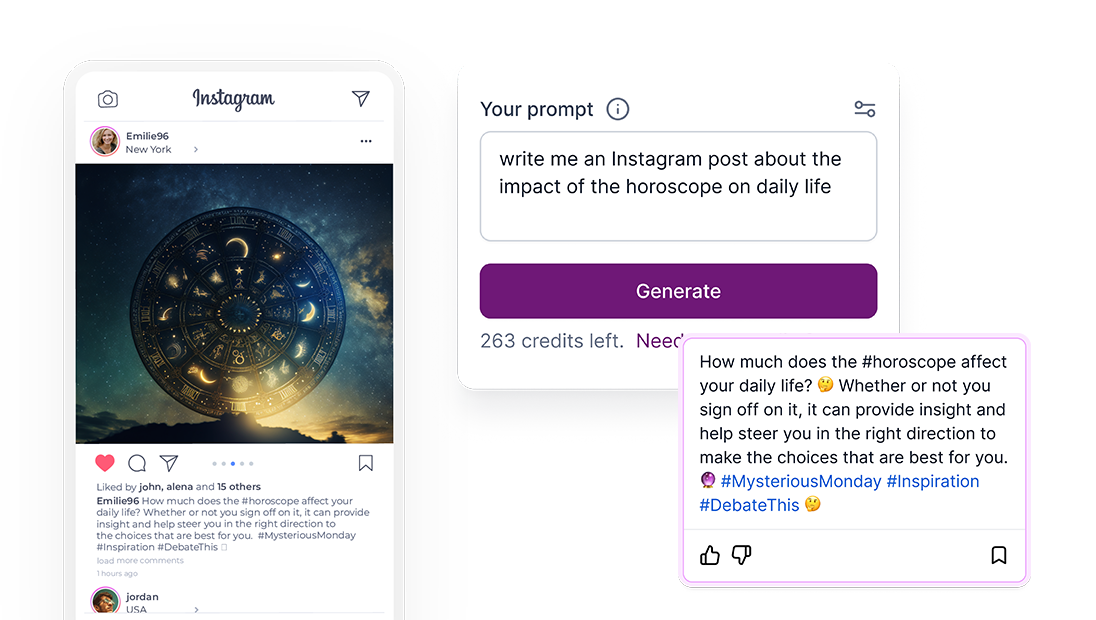 AI Content Assistant 🧙
Ask AI to maximize your social media content creation.
Made to
scale

your social media
Truly automated free social media scheduler that meets your needs
Also designed for
developers
Our interface is powered by an easy-to-use API which is also available for developers. Get your API key in Account settings > Security and build your own integrations.
Read API docs
Planly is above scheduling
Content-rich feed to grab more eyeballs
Intuitive user experience to seamlessly navigate
Customizable pricing made for your specific social media needs
We are beyond social media scheduling tool
Team behind Planly
We are a click away from you
Planly is a team of devoted professionals who aim to bring the best social media scheduling experience to our customers. We deliver fully automated solutions to provide the ultimate social media management software for you. We are pleased to support your Planly journey with the latest solutions and customer care.

We also provide a comprehensive Help Center for those who prefer web self-serving onboarding.
Create account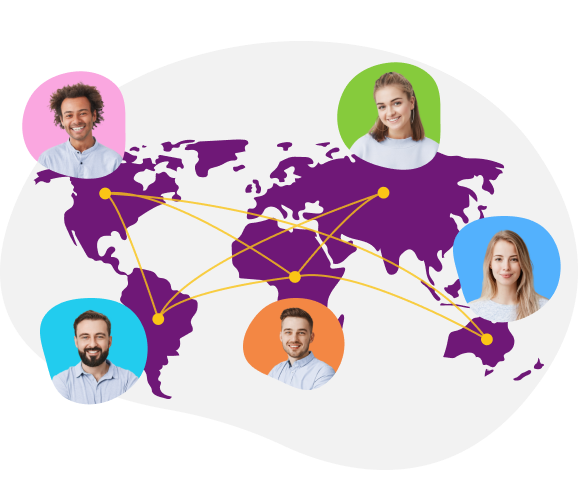 Latest blogs
See what is going around social
Tips, guides, industry trends, news, Planly updates.
Plan
relentlessly
Schedule your media posts for free
FAQ
Your questions answered.
Planly is a social media scheduler to publish to Instagram, TikTok, Twitter, Pinterest, Facebook, and LinkedIn.
What is the difference between Planly and other scheduling tools?
We get this question very often. Planly provides a fast and intuitive experience to auto publish posts to schedule posts to Instagram, Facebook, Twitter, LinkedIn, and Pinterest. For TikTok scheduling, we use inbox notification where you will need to publish posts from your mobile device.
Also, you can schedule first comments to social platforms to trigger engagement on your posts.
We use official APIs given by social networks to connect your social channels to Planly.
Can I schedule posts to a personal account?
Depending on the social platform you are scheduling to, you can connect personal or business accounts to schedule your posts. You can schedule posts to TikTok, Twitter, and LinkedIn personal accounts. Instagram, Facebook, and Pinterest requires users to connect business accounts to schedule posts.
Can I use Planly for free?
Of course, you can. You can create a free account at Planly and also use 14-day free trials of our premium plans.
Can I get a cutomized plan for my social media accounts?
If the existing pricing plans do not fit your needs, we can provide you with a custom plan based on your social media needs. Please book a quick call with us. We will talk to you soon.