Recently, we have seen a massive influx of social media tools flooding the marketing software space. From AI-powered NLP (Natural Language Processing) chatbots to content curation tools that create bottomless pits for branded content, digital marketing strategists have all the resources they need to improve content marketing effectiveness.

Different tools exist for different types of businesses (and marketers), so it's essential to know exactly what your goals are and what features you need to look for. There's a lot to swallow when choosing the platform to invest in, so we've put together a list of the best TikTok automation tools in 2023.  

Best TikTok automation tools you need to know
Bear with us to see why we put ours in the first place.
Planly is the best TikTok scheduler automation tool with fully automated features and a sleek user interface. It lets individual content creators and social media teams automatically share their posts to TikTok and Instagram without a push notification system.
On top of full automation, Planly has a self-explanatory user interface. Which allows users to find easily find anything on the platform. While analyzing competitor tools, we faced user experience issues and difficulties finding the pages we wanted. Planly is one of the most user-friendly TikTok automation tools available today.
Key features:
TikTok auto scheduling
Instagram scheduling
Instagram story scheduling
Instagram carousel scheduling
Instagram Reels scheduling
No push notification system
Media library to save media files
Drag & drop social media calendar
Team management with a user adding
User-friendly interface
Price: Despite being very new in the market, Planly offers free and freemium plans for all types of users to try the software.
Kontentino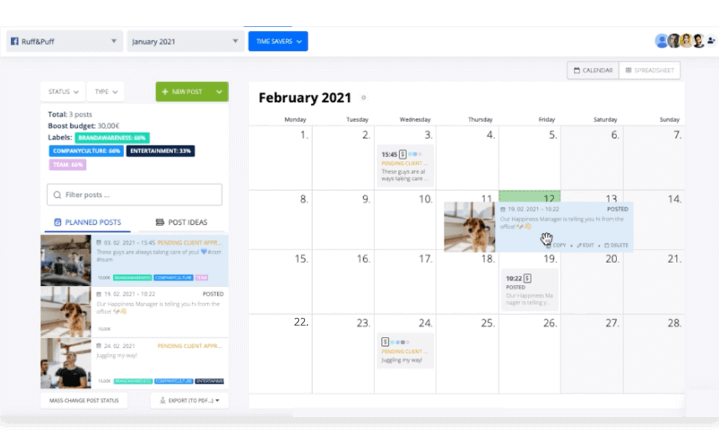 Kontentino is trusted by over 4,000 brands and agencies for internal communication and collaboration with clients. Manage multiple clients, create custom reports, and collaborate with your entire team - all within a single, easy-to-use platform. Users save up to 41% of their time on everyday tasks by integrating Kontentino into their daily workflow.
Key features:
Setting limited audiences
Marking and commenting built for collaboration
Assigning tasks and tagging people
Activity history to avoid confusion
Drag social calendar
Submitting bulk jobs for multiple posts
Analytics and Benchmarking
Content Plans
Mobile app
Client approval in 1 click
Kontentino Pricing: $53/mo, $117/mo, 216/mo, individual enterprise pricing.
Crowdfire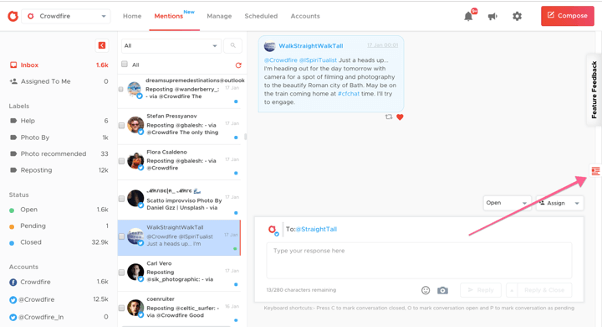 Crowdfire integrates with your website to collect blog posts and store updates, then automatically generate branded social media content. Schedule all your posts ahead of time, or use Crowdfire's recommended posting times to take advantage of peak engagement periods. Customize each post and tailor content for each social network.
Key features:
Content Curation Chrome Extension
RSS feeds
Automated reporting
Tracking mentions, comments, and posts
Automatic replies
Integration with WordPress and Medium
Queue meter on the timeline
Crowdfire Pricing: Free plan, $7/month, $37/month, $74/month.
CoSchedule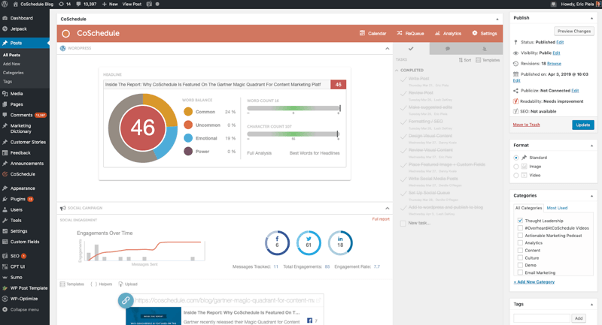 CoSchedule is another one of the TikTok Automation tools. CoSchedule organizes all your marketing into one interactive, visual calendar. Plan and share projects with colleagues, attach documents, spreadsheets, files, and presentations. Drag and drop appointment tags, prioritize tasks, and schedule posts using the Coschedule dashboard.
Key features:
Single content library
Extension for Google Chrome
Multiple User Management
File directory with custom taxonomies
Prioritization
Apply repetitive workflows
CoSchedule pricing: $29/month for marketing calendar, custom pricing for Marketing Suite.
Later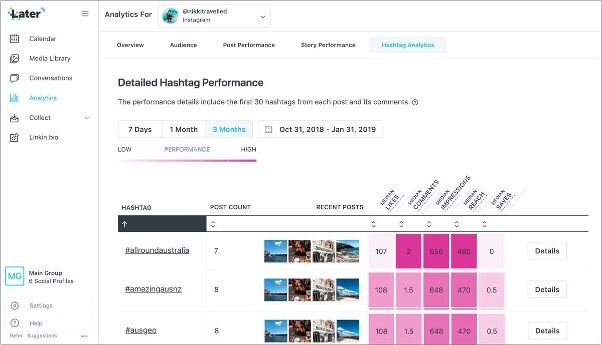 Later is an Instagram-focused tool that also connects to other major social networks. You can schedule posts up to a month in advance by simply dragging and dropping content into the visual scheduler. You can find and share user-generated content by searching for @mention, tags, and hashtags. Later also automatically tags the original author in your post caption.
Key features:
Instagram story analytics
Hashtag Analytics
Tracking CTR to your website from Instagram
Integration with Shopify
Gallery
Planning and optimizing content for TikTok
Pricing: $9/month, $19/month, $29/month, $49/month, customized enterprise pricing.
Buffer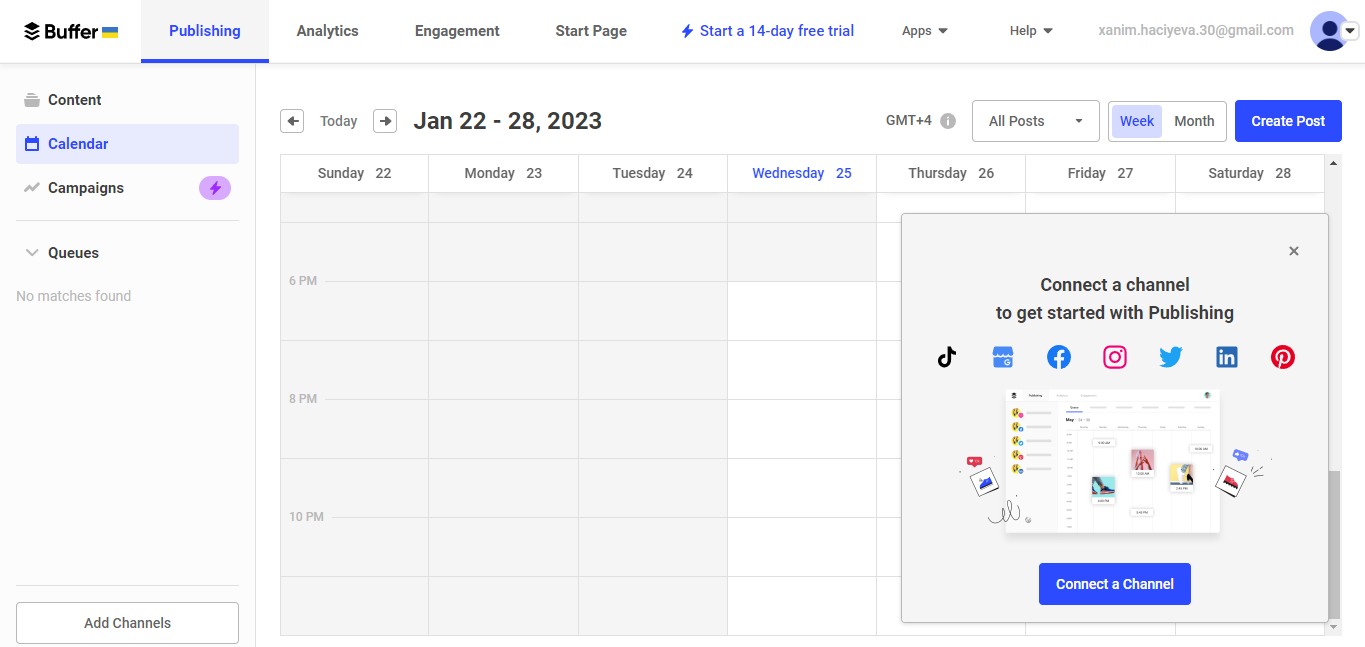 Businesses, marketers, and freelancers use Buffer to schedule posts across multiple social media platforms, analyze social KPIs, and engage with their audiences.
Buffer is considered one of the easiest-to-use social media automation tools on the market, making it a great choice for small businesses with simple marketing needs. Yet Buffer does not auto publishes TikTok posts, thus sending push notifications when the posting time comes.
Key features:
Custom reports
Stories and posts analytics
Location and user tags
Instagram Story Planner
Online store grid editor
Unified social inbox
Buffer Pricing: Free plan, $15/month, $99/month, $199/month, $399/month.
How to automate TikTok posts?

Auto posting is a very simple function, it is enough to deal with it once and you will save a lot of time. 'How to automate TikTok posts' is partly answered with the listed tools above! By using any of them, you can automate your TikTok posts.
Full TikTok automation includes:
To be fair, considering all of these TikTok features, we can't say that there is a fully automated TikTok tool in the market. Yet, the tools above do a great job of automating certain parts of TikTok marketing helping content creators and brands scale their social media management.
Benefits of using a TikTok automation tool

Optimize your workflow. You don't have to post every day. You can add posts once a week (or even once a month) and set everything up so that they appear on a schedule at a specified time.
You can follow the content plan. Having prepared a social media content calendar in advance, you won't have to rack your brains over "I have nothing to post" or "I don't know what to write about." Plus, there will be less temptation to post useless content on a whim.
Create a clear posting schedule. If subscribers get used to posts coming out simultaneously, it will be easier to get them hooked on reading the blog.
You won't forget anything. This is true if you have multiple accounts at once. Social Media Managers can have 20 different profiles in their work. It is tough to remember what and what time to publish each of them. Plus, by adding several profiles to one service, it will be possible to work directly in this service without wasting time switching between accounts in the social application.
Final thoughts
In an age of fierce market competition and ubiquitous digitalization, marketers and companies need as much help as possible to stay ahead of the curve.
On the video marketing and visual marketing side, the TikTok automation tools we reviewed in this article will help you optimize your social presence, organize content curation and delivery, and automate conversations with your customers.