Planning and executing our plans in sequence With this, we have preferred to plan our daily activities. Planning shouldn't just be about our daily routines and life routines.
We can even plan what we will post on social media. Especially if you spend several hours of your day on social media, doing this will benefit you. All you need to do is create a social media content calendar.
Preparing a social media content calendar may seem a bit difficult and tiring to you. But with the right method, you can make this task quite easy. First of all, we need to decide a few questions for ourselves.

Now, based on the best social media content calendar examples, let's review what we need to know about content calendars.🙂
What is a social media content calendar?
Marketing specialists use a social media calendar to schedule content for so many social media accounts days, weeks, and even months in advance. Content calendars for social media can be prepared using paper, presentations, documents, or social media scheduling tools.

The main purpose of preparing social media content calendar is to control the deadlines and properly analyze the results after posting. Thus, by making a posting schedule, it is possible to plan the next posts correctly.
Sometimes there are posts that can be shared from the content calendar. However, it is preferable that 90% of the posts are prepared in advance and marked in the calendar.
What are the benefits of a social media content calendar?
All things in one place
Using the content calendar, you can visually see all the content you use and share on the social media platforms you are active on. Although each social media has its own content types, your content should still relate to each other. You can see it in the best calendar.
Control and transfers
Of course, it is possible to control and transfer in the social media content calendar. Even if the person who prepared the calendar in the organization quits, it is not bad for other people to control the calendar. Also, once all your social media platform content is in one calendar, you can replace them as you like.
Provides an efficient workflow
The content creation process becomes automatically quicker and simpler to manage when all the components of a post on social media are in one place.
Optimizes your results
You can use the social media calendar to boost your results. Thus, how many impressions it gets after each post you share will help you determine the best time to post on social media.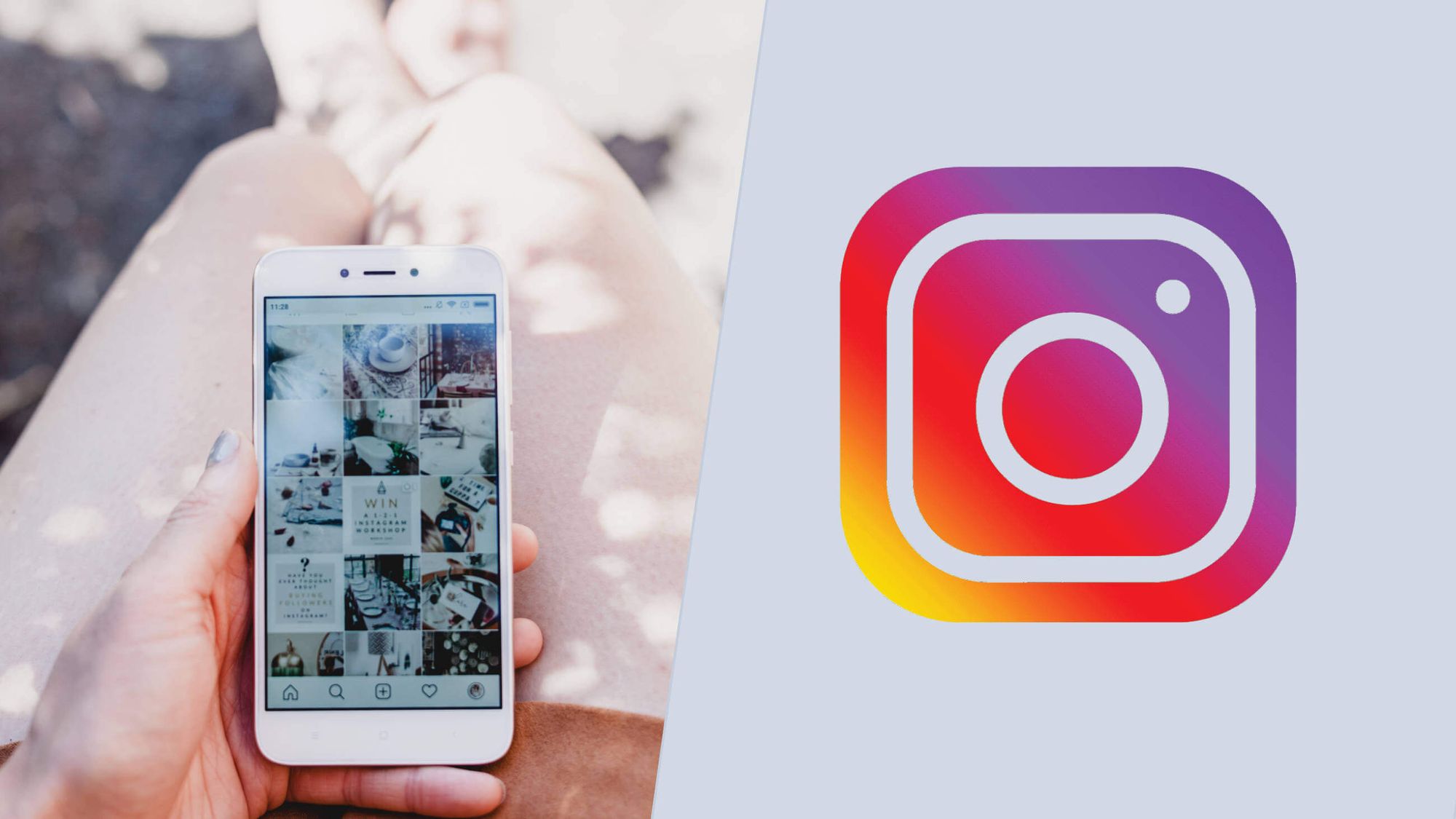 Helps you get more content ideas
Once you've calendared a few posts, you'll have more social media post ideas for your next posts. Thus, you will save time. When your followers comment on another of your posts, you'll already be brainstorming ideas for your next viral post. That's crazy!🥳

What are the disadvantages of a social media content calendar?
Remember, a content calendar is a guideline. It is a tool. It is not the strategy. The positive aspects of the content calendar outweigh the negative ones. However, it is possible that a content calendar developed in a social media agency may change due to certain reasons and because the agency creates different content. As we mentioned, a content calendar is not a strategy. So you can redirect it however you want.

Especially if you work with social media agencies, they will prepare your content calendar. However, it may happen that they post things that you did not plan or even want to be shared. Therefore, when working with social media agencies, be clear about your opinion and wishes.
Why exactly do you want to make a calendar for social media?
We talked about the general benefits of the content calendar for social media. But you should think about why exactly you need a content calendar.
Save time by optimizing your process
You can save time by categorizing all of your posts and ideas in a social media calendar.

When you know that everything is scheduled to go live, you can use a calendar to plan ahead and develop content. And allowing you to check the text before, can help you minimize the risk of mistakes.
Improve posting consistency
For example, according to the Instagram algorithm, the more active you are on the platform, the more your posts will be seen by your followers. One way to stay active is to post consistently.  In addition to constantly sharing posts, you should also pay attention to the content of those posts. For this, you should try to write evergreen content on Instagram.

Consistency on social media helps you figure out the best time to post on TikTok or any platform that you need to go social. Also, knowing this increases your Instagram engagement.

After creating a free social media content calendar template, you can place them in the scheduling tool so that the tool will automatically publish that post. Thus, you will save time twice. There are many scheduling tools, and the social media scheduling tool that we recommend to you the most is Plany.
Planly is a social media scheduling tool for TikTok and Instagram. You can schedule your posts with Planly on the two most popular social media platforms at the moment,Instagram vs TikTok.
For this, you just need to create an account on Planly and add your Instagram and TikTok accounts. With its very user-friendliness, Planly will be your best scheduling tool. Planly is free. Try it out right now.
Create higher-quality content
It's possible that you may come up with a lot of original ideas once you begin categorizing your content subjects, whether on your own or with a team. Even if something cannot be used right away, it can be saved for later.
An excellent technique to make sure your calendar is constantly updated is to combine high flexibility with timeless content.
Long-term success
Long-term success can easily be achieved with a social media content calendar 2023. By simply knowing what your audience wants, you can have great engagement
Who should use a social media content calendar?
Creating a content calendar for social media isn't for everyone, but for some, it's very important for social media users who want:
to save time on unexpected planning and content creation, you must consistently share posts on your social media pages.
to be prepared for special events and holidays with posts planned and approved in advance
to avoid mistakes,  and grammar mistakes in your posts and would like to be prepared
wants to create quality social media content
wants to throw their phone away and enjoy the moment while posting on social media.

How to create a content calendar for social media?
Here we have provided information on how to set up a social media content calendar in 7 steps.
1. Analyse your content and social networks
If you want to create a killer social media content calendar, you must first familiarize yourself with your social media account and know it in detail.

Here's what you need to know about your account's security, social media goals, and social media KPIs. Because these indicators are different for each account. Also, you have information about your audience and their activity online.

2. Choose Your Social Media Platforms
To determine this, first, think about what social media platform you want to post your content on. Because, in this way, you don't forget about your audience. Is your audience more concentrated on Instagram or Facebook?
Maybe you convert to TikTok audience into Instagram followers. After checking this, go with the algorithm of that platform: How many posts to share in a day, when is the best time to post on the social media platforms, best performing post types, etc.
3. Decide on Your Social Media Posts
As we know, depending on the type of posts, it is possible to divide them into several categories.
Posting industry tips and tricks
Blog posts
Product updates
Promotional posts
Announcements posts
Promoting events
Covering holiday topics
Sharing user-generated content
A behind-the-scenes look into your business
3. Stay Organized
Prepare your calendar properly. For example, pay attention to color and structure. Because when you constantly look at this calendar, everything will be clear to you. Then you can add the sections mentioned below there.
Social network
Date information
Posting time
The copy text
Additional visual elements
Content post link
notes to be discussed with the social media management team
4. Set a Posting Time Interval for Your Posts
The number of posts per day varies on each platform. Here are the ideal post frequencies of several social media platforms.
Instagram- One post per day on Instagram would be ideal. Don't forget about the Instagram hashtags.
TikTok- TikTok's algorithm is superior to that of other platforms. So here you have a minimum of one post, ideally two or three posts per day, and no maximum post TikTok limit.
Facebook- One post per day on Facebook would be ideal.
Twitter-Recommended to post at least five times a day. But you can 15-20 posts per day. But you should not forget the best time to post on Twitter. This way, your tweets will be more visible to people.
LinkedIn- LinkedIn is completely different. Here, if you make 2 posts per week, it is enough.
Google My Business- the minimum number of posts you can share is one per week.
Pinterest-  you should post at least once a day. Promote business on Pinterest by sharing your posts with different ideas. But if you have a lot of content ideas and you post 30 in a day, it will make you spam.

5. Start Working on Your Social Media Content
Now it's time to be creative! Consider the platforms for which you must produce content, and take note of any character limits. Introduce the strategies that will improve performance on that platform in this step, such as hashtags, image size limits, emojis, images, and other helpful information.

6. Schedule Your Posts
You already know how to schedule your Instagram and TikTok posts. And you also know that you can do it more easily with Planly 🤩
7. Track Your Social Media Analytics
After developing your social media content calendar, the task is not finished. You still need to regularly check your analytics to see how things are doing. Social media is constantly changing. As a result, if you want to remain effective, you must continually adapt and improve your plan.
Which tools are best for your social media content calendar?
Google Sheets is the most basic tool you can create your own social media content calendar. But this cost-free spreadsheet tool on the cloud helps you to prepare a simple Google Sheet social media content calendar template.

Your social media schedule may be kept simple, especially if you use one (or both) social media content calendar templates as your starting point.
Planly
With Planly, you can schedule your Instagram and TikTok posts. At the same time, the main difference between Planly from other tools is that you will not receive any notifications when it comes to posting. This makes it superior to other tools.

Best Social Media Content Calendar Examples
JANUARY – Reset for the New Year
Healthy Family Meals
Best Restaurants for friends
Where to Ski, Snowboard

FEBRUARY – Open Hearts
Black History Month
A useful book for teenagers
Valentines Day Events

MARCH – Spring is coming
Multi-generational travel
Best Charlotte Staycations
Spring Festivals+ Song contest

APRIL – Special Needs
Autism Awareness Month
Best time to  rest
Mother's Day Activities

MAY – The Mom Boss
Mother's Day Gift Guide
Charlotte Career Moms We Love
Mother's Day Activities

JUNE – Cheers to Dads
Father's Day Gift Guide
Stay-At-Home Dads
Summer is coming

JULY – Digital Detox
Summer Activities to Break Up the Screen Time
Online Safety Refresher
Where to Pick Strawberries & Blueberries

AUGUST – Spark Creativity
Cooking & Crafting with Kids
Love The Home You Have + Creative Organizing for Kid's Spaces

SEPTEMBER – Food & Family
Prioritizing Family Dinner
Food Allergies
Pumpkin Patches

OCTOBER – Be Kind to Each Other
What is a Bully?
Places for Kids to Volunteer
Haunted Houses & Trails + Halloween Events

NOVEMBER – All Types of Families
National Adoption Awareness Month
What to know about vasectomies & getting your
Where to Cut Christmas Trees  

DECEMBER – Holiday Magic
Guide to the Season's Best Toys
Setting Healthy Holiday Boundaries
Holiday Events


Bottom Line
As you can see, having a social media content calendar is key to keeping your accounts active and engaging. By planning ahead and strategizing what type of content you want to share each month, you'll be able to create a cohesive strategy that will keep your followers coming back for more. Let's create the best social media content calendar in 2022.