Creating content on TikTok is really interesting and fun. Therefore, while scrolling videos on TikTok, you may come across famous content creators. TikTok content creators need a lot of TikTok features when making videos.

Therefore, they use the TikTok creator marketplace. Also, various TikTok brand collaborations use the TikTok creator marketplace when looking for TikTok influencers. In this blog, we will give all information about the creator marketplace TikTok. First, let's clarify what exactly the TikTok creator marketplace is.
What is the TikTok creator marketplace?
TikTok Creator Marketplace ( TCM)  is a tool used more by content creators and brands. Here, brands find creators and collaborate with them. TCM is used for TikTok influencer marketing. Collaborations made through this tool are more effective and authentic as brands find influencers based on their match criteria.
What are TikTok creator marketplace requirements?
As we know, TikTok is a social media platform that helps you grow your brand online. To have a stronger impact on the development of your brand, you can use the TikTok Creator Marketplace. TCM, on the other hand, has several requirements. In order to join the TikTok creator marketplace, you need to fulfill several requirements.
A personal TikTok account
Over 100k followers
Posted at least 3 videos within the last 28 days
Garnered over 100k likes on their posts within the last 28 days
Over 18 age  TikTok limit
Be in any of these 24 countries
To apply as a creator in the TikTok creator marketplace, your TikTok creator account must meet these requirements.
The Benefits of the TikTok Creator Marketplace
There are many benefits provided by the TikTok creator marketplace.
Reliable first-party data using TikTok's API
TikTok Creator Marketplace API gives you the tools you need to boost branded content and analyze campaign results. It provides you with first-party data, allowing you to make data-driven decisions and maximize your ROI.
You can analyze each creator's key TikTok KPIs
Analyze the audience demographics.
Learn about video performance trends.
Track ad performance in real-time
Overcome the TikTok limits that hinder reaching out to matching campaign partners
Attract new audiences from all across the world
Since TikTok is a world-famous social media platform, you have a better chance of reaching a global audience. Brands can gain audiences from different countries by collaborating with TikTok influencers from different countries.

Content creators and their cooperation with brands in different countries will get them new followers on TikTok. Especially since there is a large number of Gen Z TikTok use, if you tailor your content to their audience, your audience will increase more due to Gen Z.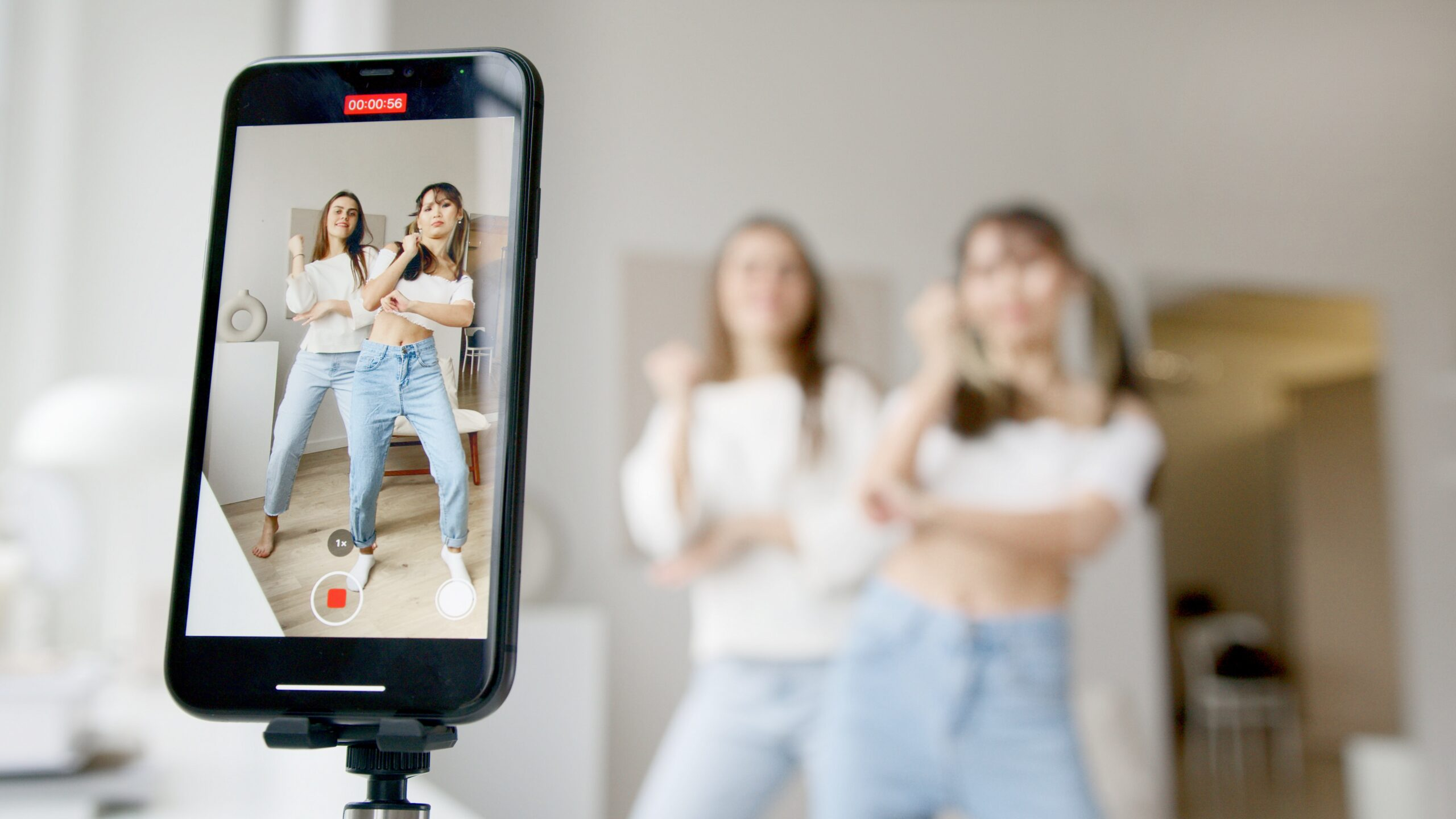 How to apply for the TikTok creator marketplace as a company?
For this, you must first have a TikTok business account. Later, you can apply to TCM with the company you created. You should prepare your profile according to your company. Include basic company information in your TikTok bio.

When you search for influencers on the TikTok creator marketplace, influencers are looking at your page and looking at your engagement network. Therefore, convert your TikTok business account to a company.
How to leave the TikTok creator marketplace?
You may cancel your account or use the Platform at any time by emailing [email protected].
How to use the TikTok creator marketplace?
Brands use creator marketplace TikTok to search for influencers. Let's explore how to find the creators through TikTok creator marketplace filters.
Search for creators
Search for specific TikTok creators or enter keywords that match your campaign description in the search bar. The TikTok algorithm will provide a list of potential creators for your marketing campaign. As you research different producers, you can begin compiling shortlists of influencers with whom you wish to collaborate as part of your broader digital marketing plan.

Adjust the search filters
To find the right creator for your campaign, you need to use the creator filter to streamline your search.
Country or region- It varies depending on which region you want to find this influencer in.
Niche or topic- Here you must mention your brand niches, such as food, fashion, sports, or politics.
Follower count- You can select 10k to 100k, 100k to 1 million, and 1 million to 10 million.
Video views of previous content
eCommerce anchor feature for creator's content on an external landing page
Target audience and their demographics
Average view and reach of creator's video content
Creator's device

Analyze the views of creators who match your search
Access the profiles of creators from your filtered search. In this section, you can narrow down the influencers that match your search criteria. Also, by looking at their background, you can analyze in advance how it will affect them if they cooperate with you.
Since views are the most important factor on TikTok, Influencers with more views on TikTok tend to be more successful and popular in the niche.
Shortlist the creators that fit your needs
As you find influencers in the TikTok creator marketplace, you can save them to your list by clicking Add list. Then you can take your time and look at each one.
Send your campaign brief to creators
With this, your search for an influencer in the TikTok creator marketplace ends. After you find a TikTok influencer that fits your niche, you send them your brand brief. So they will look at this brief and approve or deny it. This is a great TikTok marketing strategy.
The brief would also include:
Campaign objective
Campaign cover
Brand name
Option to enable influencer social licensing
Payment method
Campaign timeline
Product description
Price cap
Product delivery
💡
When collaborating with influencers, don't forget to pay attention to your budget
Pros and cons of TikTok creator marketplace
We have listed the benefits of the TikTok creator marketplace, but it also has cons that are not good for brands.
Pros of creator marketplace TikTok
Fine-tuning your search for creators
As we mentioned above, you can find a TikTok influencer from any category in the TikTok marketplace.

Having access to reliable data about each creator's content
You can get all the data about the influencer at the same time. By checking their TikTok engagement rate, performance trends, demographics, and more.
The nuance you need most is the influencer's niche and follower count. Usually, brand owners choose to work with their micro-influencers. Because they have a certain niche and the followers of those influencers are interested in that niche.
Analytics for your campaign results
TCM features all of the TikTok analytics tools required to analyze campaign results.

Percentage of post reach
Rate of follower growth
Rate of Engagement
TikTok hashtag performance
Best time post on TikTok
Cons of TikTok Creator Marketplace
Not being able to communicate directly with creators
In the TikTok creator marketplace, you can only send invitations to influencers. You don't have the opportunity to talk to them.
Manage negotiations and contract process
TikTok creator marketplace needs to handle the negotiations, agreements, and contracts. This is a time-consuming process because contracts must be individually prepared to include the specifics of each campaign.
Then there may be some stages of negotiation with the creators before an agreement is reached and the creator begins to create the content.
Matching with creators
Although the TikTok creator marketplace also has an unlimited number of influencers, the filters may sometimes not direct you to the exact influencer you want. You can discover and use more TikTok influencer platforms by Google.

Platforms such as Grin, Klear, Creator.co are examples of this.
TikTok creator marketplace might lower creators' video views
As we mentioned above, if you want to, definitely use social listening to learn more about an influencer. Or you can enter the influencer's account and refine it.
In closing
As a TikTok creator and brand, it is important to know the TikTok Creator Marketplace. By understanding how to use this feature correctly. If you are looking for creative ways to market your product or service on TikTok, the Creator Marketplace should be your go-to source for quality content creation.
Collaborations with TikTok creators are important for your brand. For more TikTok features, don't forget to follow Planly.