But maybe you're thinking, "Isn't Instagram Live a passing fad?" Well, let's look at the numbers (Source: New York Magazine and Livestream.com):
80% of the audience would rather watch a live stream than read a blog post.
82% of the audience would rather watch a live stream than a social media post.
67% of viewers who watched the live broadcast bought a ticket to a similar event the next time it happens.
Live videos are popular and this trend shows us that they are not going anywhere. That's why it's so important that your brand understands how to use Instagram Live and leverage it for your audience.
How to Go Live on Instagram in 3 Easy Steps
Going Live on Instagram is easy!
To get started, you'll need an Instagram account (surprise!) and a phone, as many of Instagram's features are only available on mobile devices.
Then go to the first step:
Step 1. Click the plus icon in the top right corner.
On your profile or feed, tap the + icon in the top right corner. This will take you to a screen where you can select the type of content you want to create.
Step 2. Swipe your finger on the screen to go to live mode.
Swipe your finger across the screen until you reach the Instagram Live screen.
Step 3. Click "Go Live"
Click on the record icon. Before broadcasting, Instagram will briefly check your phone's internet connection.
Voila! Here's how to go live on Instagram in 3 steps. Told you it was easy.
Don't be distracted by the flying hearts that appear on the screen. It's just your viewers' way of showing they like what they see!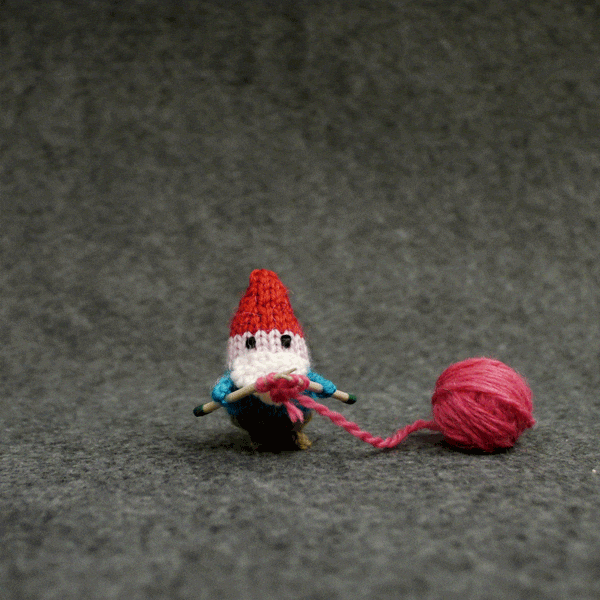 At the bottom and top right corner of the screen, you have a number of different features that you can use in your live video.
What are the features of Instagram Live?
Questions: You can collect questions from your audience by posting a question sticker on your Instagram Story before you go live. When you go to your feed, you can access your viewers' questions here.
Send: You can send your live video to an Instagram user during the broadcast.
Add guest: This allows you and another user to share live videos. When you add a guest, both you and your guest will be shown in the video via split screen.
Face filters: Because the puppy face filter just makes everything better, doesn't it?
Change camera: Switch the cameras from selfie mode to normal mode.
Share a photo or video: It allows you to take an image or video from your camera roll and share it with your live audience.
Add a comment: Use this field to add a comment to your feed or disable commenting.
Restricted Live audience - One of the recent Instagram updates in 2022 is allowing a restricted Live audience for your close friends, private or open to the public. You can how Live technically works with your device, connect with your chosen audience, and overall be more flexible over your live streaming.
When you're done capturing Instagram Live videos, tap the X in the top right corner. Once your video is over, you can share it on IGTV, upload it to your camera roll, or delete it.
What are Instagram Live Rooms?
With Instagram Live Rooms, users (and brands) can get more creative with their streams. Inviting more speakers can create an interesting experience for your audience, such as:
live games
creative sessions
influencers Q&A
and more!
These are just a few ideas that can work well with Instagram live rooms, but the limit is limitless (well, actually, 4 people are the limit. But you understand our enthusiasm).
Follow the same steps as for setting up a regular live broadcast.
Once you start living, tap the room icon and select your guests:
Then hit invite and you're ready to go!
You can add up to 3 guests at the same time (when setting up a stream) or one by one (for example, adding speakers during different parts of a stream). Instagram Live Rooms are getting really popular so it's a tool that you can use to drive your engagement.
How to use Instagram Live Rooms in Your Marketing?
If you really want to take your Instagram marketing to the next level,  try these tips while you stream.
Set a SMART goal
Knowing how to set good social media goals is critical to social media success, and your Instagram Live goals are no exception.
That's the difference between jumping into a live stream with no plan or purpose and one where you know exactly what you want to do and how to do it.
To do this, you need to set a SMART goal.
SMART stands for specific, measurable, achievable, relevant, and time-based.
Specific. Your goal is focused. For example, a bad goal would be "I want a good video on Instagram Live" because it's vague. A better goal would be "I want our next stream to have 50% more viewers" because it's more focused.
Measurable. There is a criterion for success, and you know what the finished product looks like. Example: "I want to get 100 new followers on Instagram" is a good goal because you can measure the number of followers you gain. Setting Including Instagram Live into your Instagram KPIs will make it easier to track its performance and improve it.
Attainable. It's really doable for you and/or your business. For example, "I want to have more followers on Instagram" will most likely not be possible (unless you are the world-famous soccer player Cristiano Ronaldo). Whereas "I want 1,000 people to follow on Instagram" is perfectly achievable.
Relevant. Does this goal matter to you and your company right now? If not, look for what is.
In a timely manner. Setting a deadline for your goal is psychologically critical. This gives you more focus and motivation to achieve your goal. For example, "I want to host three Instagram Lives with guests by Q4" is a precise and timely goal.
To be more organized and SMART with your Instagram, you might need to use a social media planner like Planly. Planly is an awesome tool with which you can schedule and plan your whole content on Instagram. Planly lets you schedule Instagram posts, stories, feed posts to the story, and carousel posts without a single notification.
So ask yourself: what SMART goals should you set for your Instagram Live brand goals? This will answer your question of 'How to use Instagram Live Rooms in Your Marketing?
Create video card
Think of your Instagram Live video like a trip: you need to know all the pit stops you want to make as you travel to your final destination.
That's why it's so important to map or outline your video. Write down all the points you want to cover, as well as how long you want to cover them. Planning your video footage and also writing scripts beforehand will help you create melodious video marketing.
Are you interviewing an industry leader? Write down all the questions you want to ask, when you want to present, and when to answer questions from the audience.
Are you introducing your viewers to a new product? Write down all the features and benefits you want to show off.
Do you share short instructions for your viewers? Write down all the steps they need to know and any other tips you want to offer.
This helps to focus your video in the right direction. Otherwise, it can easily slip off the rails.
Engage your viewers
As everyone's favorite starship captain says:
Instagram Live gives you the perfect platform to interact with your customers in real-time. In doing so, you establish relationships and build trust with your audience on Instagram—all important elements for a thriving brand.
However, like any good relationship, establishing and building a good relationship with an audience takes time and energy. It's not enough to answer a few questions live. If you want to increase your engagement rate on Instagram, you have to listen to your subscribers and give them what they want.
Only then will they reward you with their trust.
1. Collaborate with an influencer in the industry.
There is no better, more proven way to spread brand awareness and grow followers than by partnering with an industry Instagram influencer.
These are people your target audience already knows and respects. When you work with them, they increase the impact of your brand and introduce your business to more people.
Here's an example from Share Wellness of Lyons, a fitness trainer who welcomed a running expert to her Instagram Live to give viewers great fitness information.
The Lyons' Share Wellness 10/10 Instagram live interview

2. Turn on live streaming at the event
There is no better place to live stream than an industry event hosted by you or someone else.
Maybe your brand will win an award? Stream the ceremony live for your followers to see.
Maybe you're at a conference, and you think your audience will like it.
Show them off via Instagram Live.
Maybe it's just a party or fundraiser your company is throwing? This is a good opportunity to show your followers the human and fun side of your brand.
Livestreaming at events also helps amplify that omnipotent FOMO (fear of missing out) factor, helping to build hype and anticipation for your next event. This is great if you want your followers to join you later for another event.
3. Conduct a training course or seminar.
Instagram Live is a great place to host a workshop for your followers. You can not only broadcast content to people around the world but also answer any of their questions in real-time.
This is one of the best ways to increase followers on Instagram while going live.
One person who does this very well is John Mayer on his Instagram live streams. He often takes the stage to give his followers master classes in playing the guitar.
4. Questions and answers
A great way to start engaging with your audience is to answer their questions. This is especially effective if your organization has thought leaders.
Just go to Instagram Live and ask questions from your audience. These can range from topics like the latest news from your industry to what the inner workings of your business look like.
Here is a video of entrepreneur Gary Vaynerchuk hosting a Q&A for his Instagram live stream.
5. Interview a colleague.
One great way to increase transparency and showcase the human side of your business is to interview a colleague during an Instagram live stream.
This is a great chance to express yourself in the company, as well as express appreciation and love to your employees.
And it doesn't have to be a tough Barbara Walters-style interview. Just sit down and ask about their role, what they do on a daily basis and how they help your audience with your brand.
Just remember to warn your colleague before sticking your iPhone in his face like a paparazzi.
Caption: Don't look like Leonardo DiCaprio.
6. Talk to the buyer.
You don't need to talk to an industry leader or influencer to help grow your brand. Maybe the most organically impactful way of turning Instagram followers into customers is partnering with your existing customers.
Talking to a customer about what they love about your products or services is just as effective in engaging your audience - and much less expensive.
Do you offer fitness coaching? Interview a client who was able to run a marathon thanks to your business.
Do you teach people about personal finance? Talk to one of your students about how they got out of debt with your advice.
These are just a few examples. Basically, if your client has had a positive experience with your business, they are the perfect candidate for an Instagram Live interview.
And since Instagram gives you the option to save the video after you're done, you can save it to your Instagram profile as a video review. Double win!
7. Overview
This is a close relative of idea #2.
You can instantly react to an event, book, movie, lecture or anything else for Instagram live streaming. As long as it's related to your industry and/or your audience is interested, it's fair game.
For example, if you just watched a speech by a prominent figure in your field, you can then go to Instagram Live and share your thoughts on it.
Or maybe you've just read the latest book on your industry - and you have an amazing perspective on it that no one had guessed before. Go to Instagram Live and share the T!
(That's what kids are saying now. Right?)
Just make sure you don't say anything you might regret while you're so turned on.
You can also view various products and services related to your business. Using a new laptop for your business? Or maybe you've tried a new camera? Review all these products live!
8. Instagram's live shopping feature
According to the new feature of Instagram, you can earn money from Instagram live broadcasts. For example, you have a small business on Instagram, and if you open an Instagram live stream, you can post a link to your product via a live stream and present it to your followers.
You can also share the product links you can recommend to your followers via live streaming. This new feature is one of the best features for 2023.
Go to Instagram Live right now
All in all, a live stream on Instagram is just a tool and it's up to you how you use it! Keep doing your research and improve your content and that's how you'll make it in the digital world.