Instagram is a powerful social media tool that can be used for small businesses. With over 1 billion active users, Instagram offers a great way to connect with potential customers.
Starting and growing a small business on Instagram is harder than it seems. Because every business owner wants his business to grow and develop further. If a small business on Instagram is used correctly, it is possible to achieve great results.
According to Social Media Today's study, Instagram Is the Platform of Focus for Marketers in 2022, 40.5% of business owners say they will benefit from and focus more on Instagram in 2023.
In this blog, we'll show you how to use Instagram for small businesses. We'll also provide some tips on how to get the most out of the platform. So, let's get started!
Why use Instagram for small businesses?
Using Instagram for your small business makes a lot of sense. Because people search for you or other services similar to your business on Instagram. So if you just want to gain an audience to sell and showcase any of your products and services, Instagram is a great way.
If you still have some doubts, let us show you more clear benefits of Instagram for small businesses.
More people are using Instagram
According to the statistics, Instagram have 1 billion active users in 2022. That's why almost everyone has an Instagram account. It will be convenient for you to build an audience on a platform with such a large number of users.
Businesses can make money directly from Instagram
You can make some money on Instagram even more than you expect. You can place your products on your Instagram account and make sales through the Shop now call-to-action button. Even according to the latest Instagram updates, you can offer products to your customers from Direct and also make payments from DM.
To use the new feature, users can send a direct message to qualified small businesses. Users will be able to pay, track the order, and ask follow-up questions in the same chat they messaged.
Engage with customers
If you understand what your customers want from you and share accordingly, you can create engagement with them. You can answer dozens of questions and answer their questions to create engagement with your customers. Also, you can attract the interest of your followers by doing various polls and quizzes using Instagram story ideas.
Reach new consumers through Instagram advertisements
Instagram ads for small businesses are a way to grow your business. Because if you advertise your posts or stories, other Instagram users besides your followers can see your ad.
Hashtags will increase your engagement
Instagram hashtags will increase the number of views of your posts. As we know, hashtags are the navigators of social media. Therefore, post hashtags related to your content. You will also have a chance to get more engagement by using trending hashtags.
How to start Instagram for small businesses?
Use business account
When you activate your Instagram account for the first time, you will have two options: create a personal account or a business account. You can activate a business account if you are starting a small business. Because a business account is different from a personal account.
Your Instagram bio gets an upgrade- Your Instagram bio will be different from your personal bio. Because in the business bio you will see a short description of the business you are running, and which one you will choose from among the categories.
Access to Instagram insights- Instagram Insights is a feature that allows Instagram Business Account users to see analytics related to their profile and posts. From this data, you'll be able to identify what your audience likes and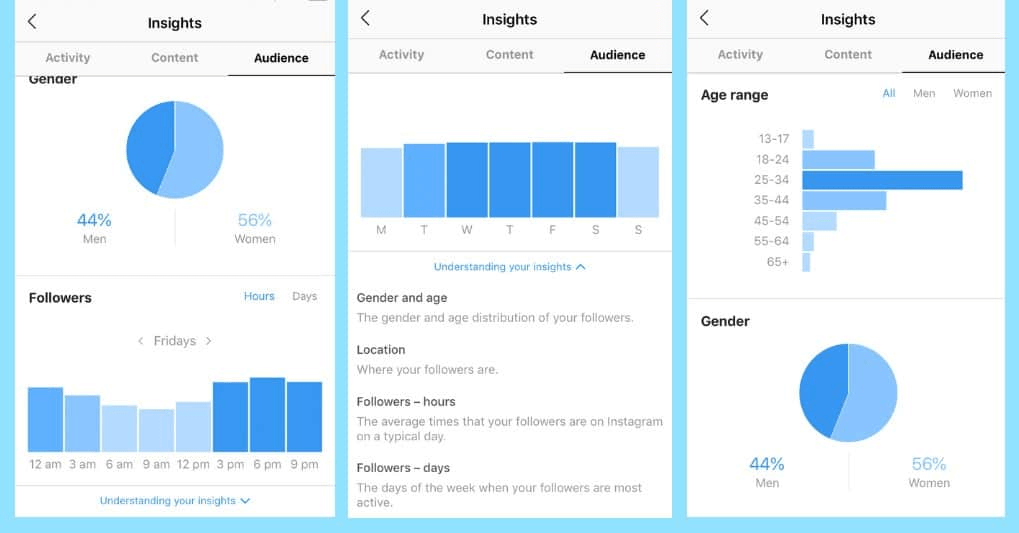 engages with the most to improve your Instagram strategy.
Set up an Instagram Shop- With Shops, you can upload a product catalog, tag your goods, and (in some cases) even process sales directly in the app.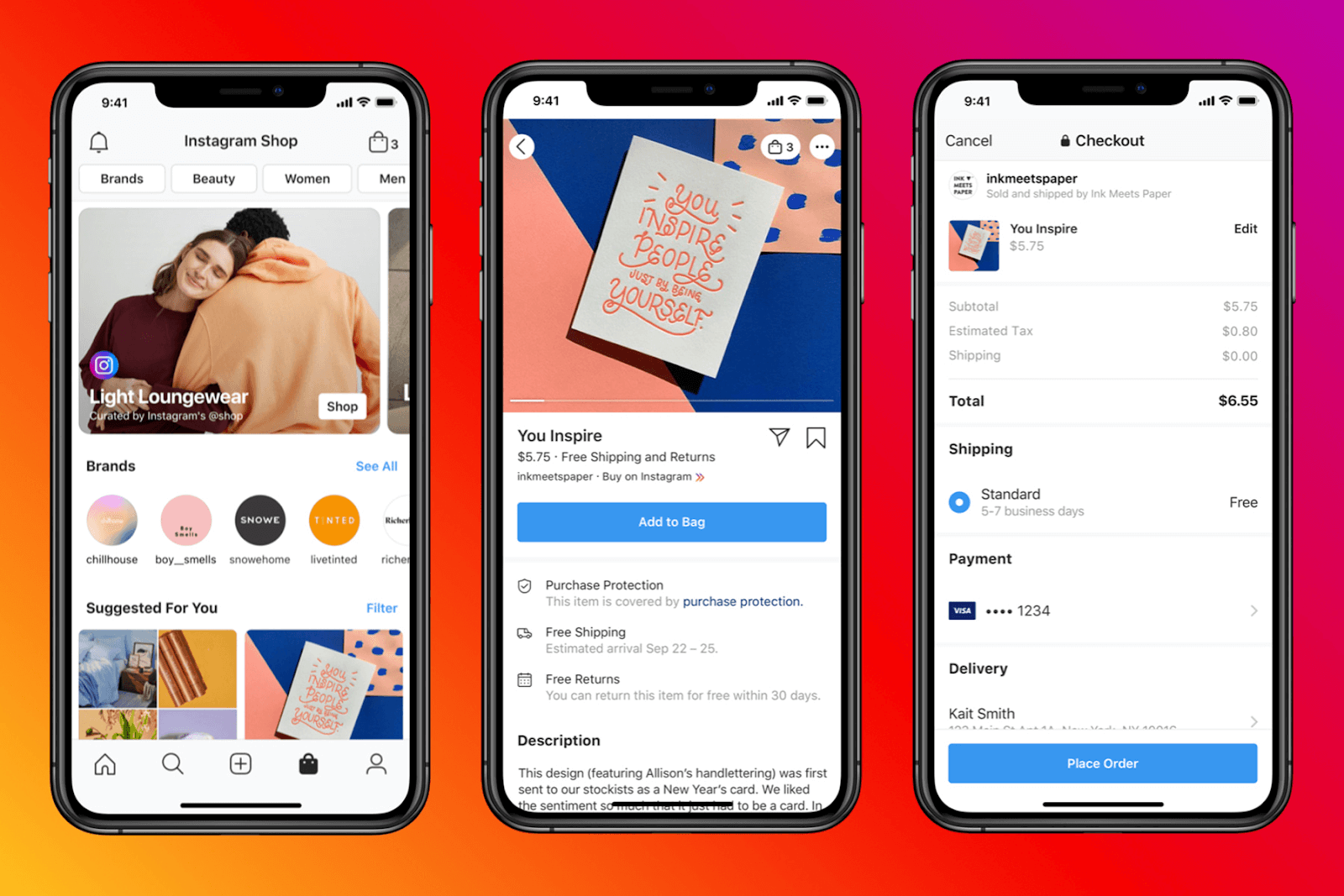 Advertising options- An Instagram business account will allow you to advertise. It also suggests that you advertise your own post or that people are more interested in your own post.
Create quick replies- This is one of the best features for business accounts. You can add an auto-reply feature to your DM messages. For example, you can define the message you receive most often and write the answer to it automatically so that when your followers ask that question, they can get an answer instantly.
Manage your DM messages- Managing DM Messages is very necessary. There should not be a single message left unanswered. You can also add them to different categories and organize them for yourself.
Fill in your bio
Your Instagram bio represents you. That's why you should pay serious attention to your Instagram bio, especially on business accounts. Your profile and bio are the first things your followers see when they land on your page. Make sure your niche is at the fore when crafting your bio. In this way, you will create a more professional impression on your audience. For this, you can use hashtags, short words, and call-to-action.
Create highlights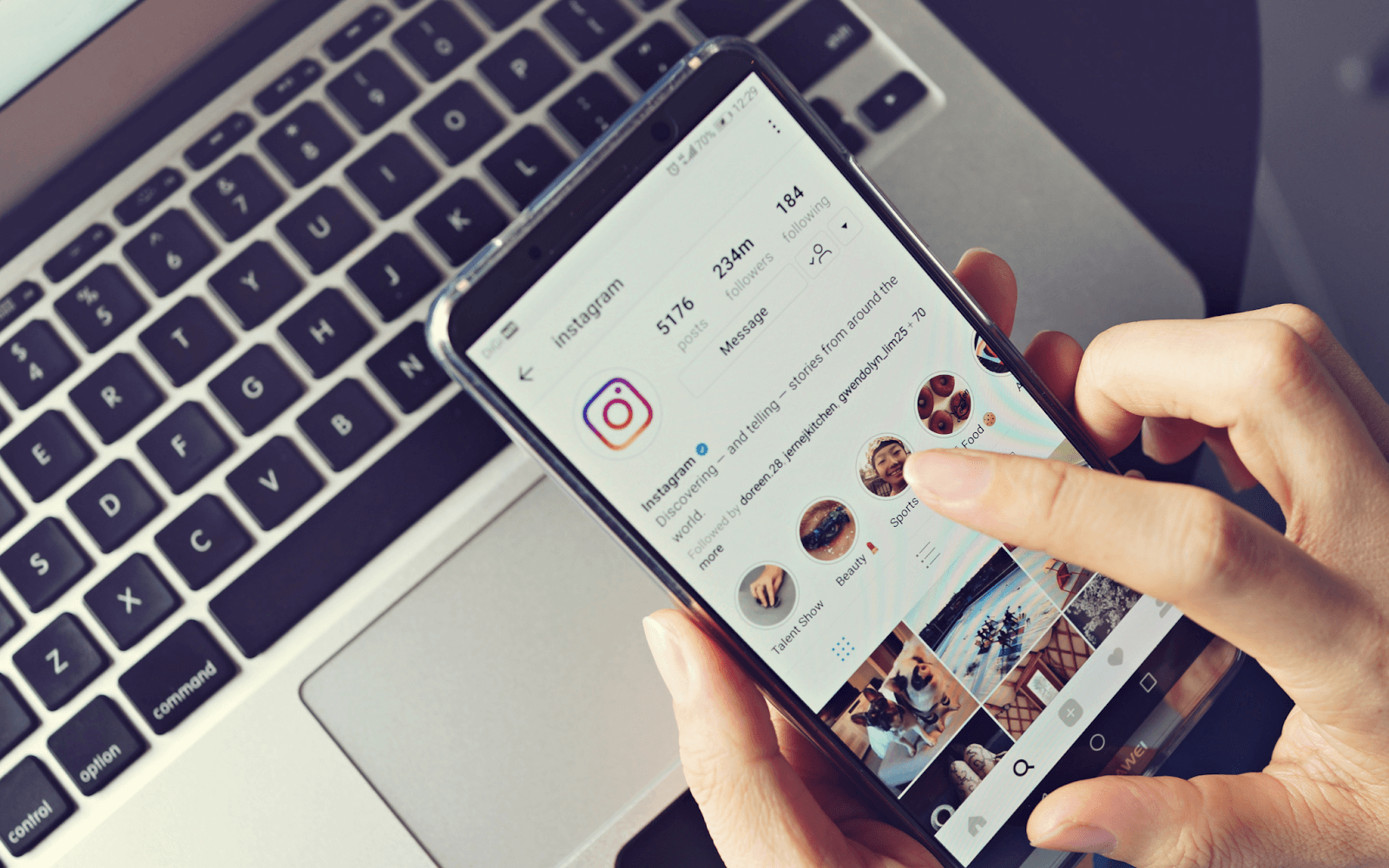 It's always a good idea to use Instagram story highlights. Especially small businesses, you need to record all the main information about themselves. Let's give you some Instagram highlights for small business ideas.
About: Write a short and complete post about your business. Who are you, what is your purpose and what kind of goals do you have?
Locations or highlights per location: Placing location is the most important nuance. It would be great to make a story about it to your followers and post it in highlights.
Customer reviews or posts: People think and do a lot of research on your product before they buy it. The opinion of other users is important to them. Therefore, share the opinions of the customers you serve about you. This will bring you many new customers.
FAQs: Record the most common questions your followers ask you and create an FAQ section about them. Answer all the questions in this section and invite them to ask questions if they have any more.
Product/service features: What is your product and what does it serve? What is the main feature that distinguishes it from others? Answer questions like these clearly in the product section. Let people know how to use your products and services when they look at that section.
Create guides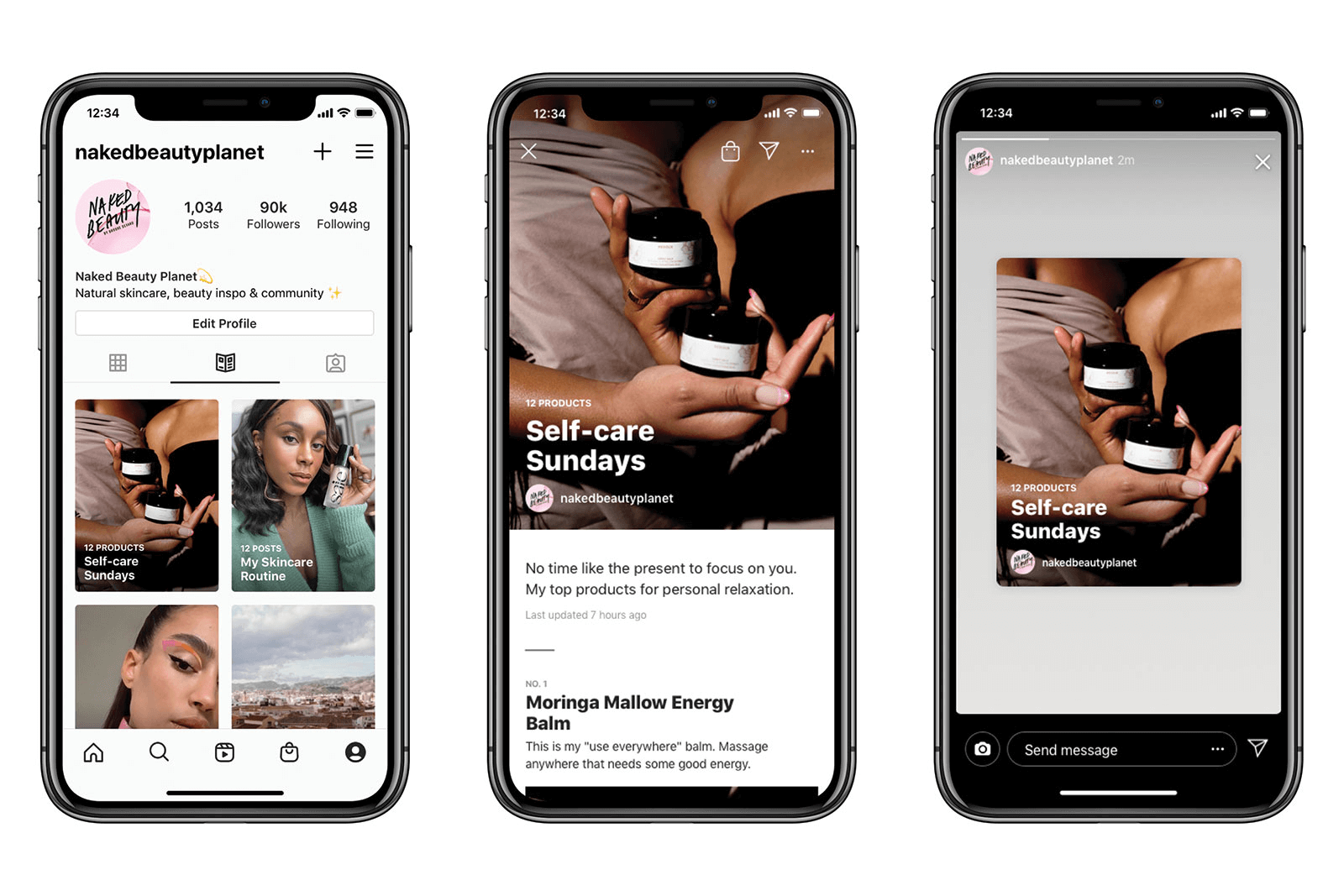 Another feature that Instagram offers is the guide section. You can post all articles about your product in this section. You can use interesting designs and different Instagram content for small businesses.
Use Instagram live
Using Instagram live frequently will help you increase your Instagram engagement. You can also do your live broadcasts with multiple users. For example, you can share a live broadcast with a customer who has used your products or an influencer you cooperate with.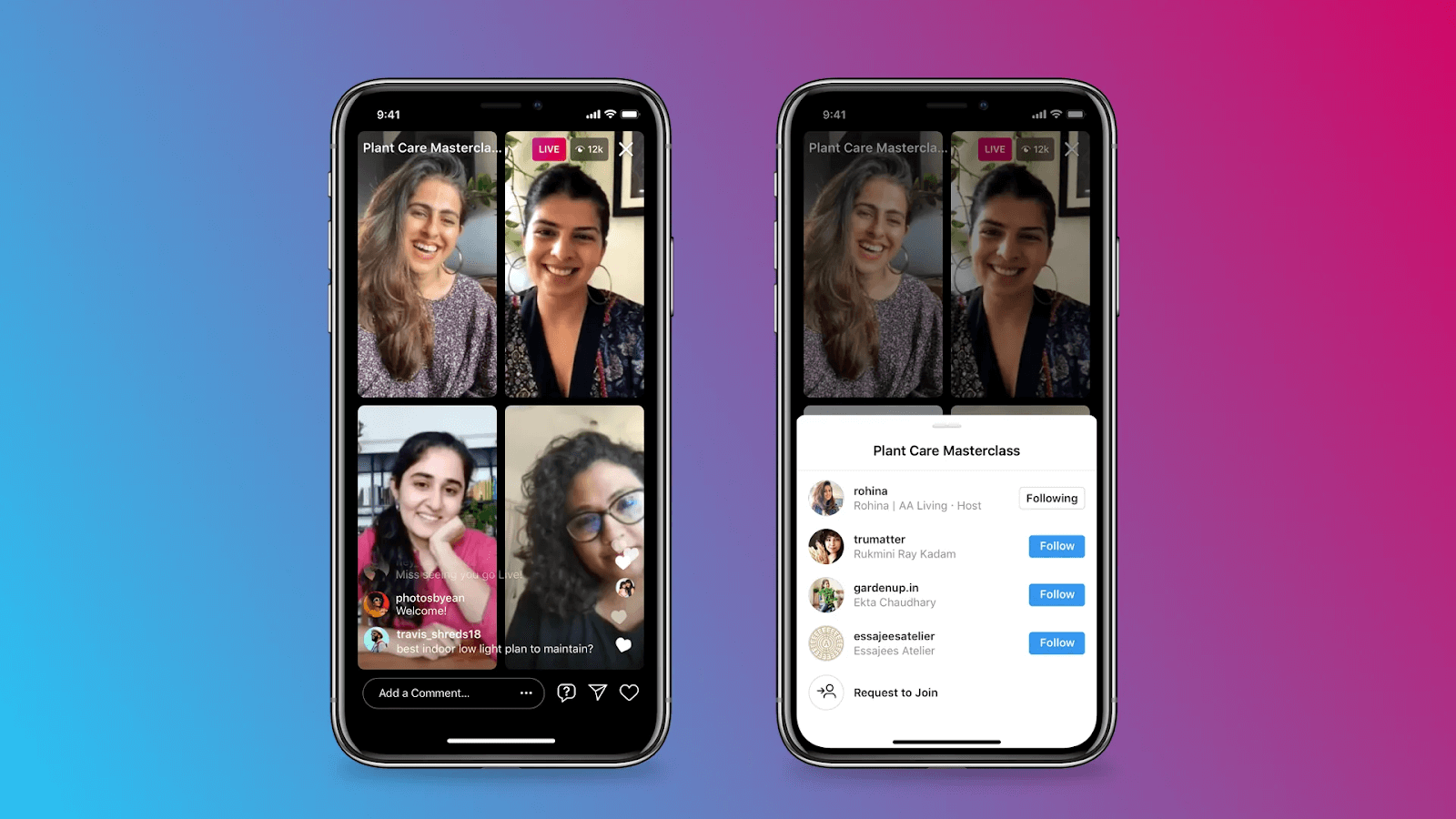 Instagram has a Q&A feature where if you're using the associated sticker, the story post also changes to reflect it.
Host a giveaway
If you are thinking about how to Increase Your Instagram reach, giveaways help you. You can team up with multiple brands to create a new giveaway or join any giveaway. You will see your Instagram followers increase in no time.
Instagram content ideas for small business
You've launched your small business page on Instagram, now you're wondering what types of posts you should share. We have a few ideas for you.
Inspirational quotes
People love motivational posts. Therefore, include this type of sharing among your posts. You can also remind your followers by sharing the ideas of geniuses.
Introduce the founder and team
It is always necessary to share your team and especially the founder of your brand. Because when you share, people will see people working on a brand and their love for you will increase.
Post on FAQ
As we talked about above, you can also post FAQ posts as a highlights section. It really depends on your own choice. The only thing you need to consider is which one is more comfortable for your followers.
New product releases
You can post about your new products before they are ready. For example, put the name of your product or some features related to it in your post and say Coming Soon! you can write. In this way, you will create interest in your followers.
Educational post
People love to be educated and get new information. You share information for them that will attract their attention. Which is how they will be motivated to learn your information and turn on notifications every time.
Post about your best-selling product
Share a post about a product you provide or sell because people like it more. Also, mention in detail the satisfaction of your customers with your content.
Discount sales and coupons
Everyone loves discounts! You can motivate people by regularly discounting your products. An interesting and different post about this will make you stand out.
Tips and tricks post
Share secrets about your products or services that no one else knows. Which of these tips will work for your customers.
Post a relatable meme
Entertainment is always necessary. You can make your followers laugh by making memes from trending topics. When you do this, your followers will both grow and pay more attention to you.
Instagram marketing tips for small businesses
Now let's come to the marketing part of Instagram for small businesses. The nuance that should be taken into account in Instagram small business tips is to have a good relationship with customers.

Because there are too many small businesses on Instagram. Research your competitors and be aware of their strategies. Thus, you will create a new Instagram marketing strategy for yourself.
Share High-Quality Content
Create quality content for your followers using Instagram content ideas for small business. Remember that the quality of your content is just as important as the quality of your product.
Use Those Tags And Hashtags
Using small business hashtags on Instagram is extremely important. Because it will play a very important role in the growth of the business and increase in followers.
Follow Influencers
Collaboration with Instagram influencers is necessary for small businesses. As influencers promote you, people will trust you more and start buying more from you.
Regularly post
According to the Instagram algorithm, if you post continuously, your Instagram engagement will increase. Therefore, it is necessary to pay attention to continuous post sharing and the timings of your posts. For this reason, it is best for you to prepare the posts you are going to share in advance.

If you prepare your posts in advance, you will have time to share more different posts in the intervening days. It is useful to schedule the posts you have prepared. In this case, you can share your posts without wasting time. Various tools will help you here. Our best tool recommendation for you is Planly. You can easily and conveniently schedule your posts through Planly.
You connect your Instagram account to your Planly account by creating account an account on Plany. Then schedule the stories you will share later. When you want to schedule, Planly auto shares your story without sending you a notification. You can schedule stories, first comment, carousels, reels, posts to the story, and pin posts from Planly. It's that simple.

What hashtags to use on Instagram for small businesses?
Depending on your business niche you need to use multiple hashtags to get more views. We present to you general hashtags that small businesses on Instagram can use.

#smallbusiness
#supportsmallbusiness
#handmade
#shopsmall
#shoplocal
#smallbusinessowner
#entrepreneur
#business
#supportlocal
#fashion
#love
#localbusiness
#etsy
#explorepage
#marketing
#art
#etsyshop
#businessowner
#blackownedbusiness
#homedecor
#instagood
#smallbusinesssupport
#design
#onlineshopping
#womeninbusiness
#startup
#instagram
#explore
#giftideas
#beauty

Let's start an Instagram small business
Instagram is a powerful tool for small businesses. To get the most out of this social media platform, it is important to understand how it works and how to use it effectively. Our blog contains helpful tips on using Instagram for small businesses, from creating an effective profile to using hashtags strategically.
So, no matter what stage your small business is at, we've recommended tips and resources to help you grow your brand on Instagram. Create the best small business on Instagram by mixing different starters.