Dear Santa! Bring me lots of social media engagement this new year! 😍
This means that Christmas is approaching.  
Social media managers are indecisive about what to share on social media, especially in the run-up to Christmas. Of course, one of the first posts will be a Happy Christmas post. However, this is not enough.
You can find many Christmas social media post ideas. Thinking of you, we dedicated this blog to those who think of Christmas post ideas.
By using Christmas social media content ideas, you can increase your social media engagement and even your followers. So, let's get acquainted with Christmas social media content ideas that will make your social media profile feed beautiful.
Christmas social media content ideas for businesses
If you are running a business on social media, you should pay more attention to your social media posts. Because your social media audience determines your image based on the posts you share.
Also, if you're looking for Christmas marketing ideas for small businesses, you might want to do a quick competitor analysis first. Pay attention to what type of content they share. That's why we share the best Christmas content ideas for businesses.
Share some gift Ideas
Everyone wants to know what to get for Christmas, so share Christmas gift ideas with your followers. This will be an ideal post for your followers. Don't forget to offer your own products and services among these gifts.
So you will get double the profit. Also, this could be a great Twitter thread. You can share all ideas in different threads.
Start a holiday debate
You can create different conversations with your followers. For example, what are your plans on Christmas day, what gifts will you buy for your subscribers, or what Christmas discounts do you expect our company to offer?
Pique your audience's interest with questions like these. You can prepare this question on Twitter or Instagram stories. You can use Instagram stickers like polls or questions and make a different Christmas social media idea.
Create an Instagram story quiz
Quizzes are always a great idea as they're highly interactive. This is how you do it:
Find a topic with a Christmas theme
Make a collection of stories
Include a quiz or question feature
Add three more effects tales, along with a link to the corresponding landing page

DIY cards
Everyone enjoys receiving handmade, personalized gifts and cards, so providing ideas and advice for making cards at home may help individuals who want to show their loved ones how much they care.
Holiday quiz
On social media, you can increase engagement by asking your followers questions. For example, you can ask your followers questions about Christmas in your Instagram story or Twitter account.
Using Instagram stickers, you can create surveys with Instagram polls and questions. Among these questions, you can ask your followers what offers they expect for Christmas in your company. Considering their ideas, you can prepare new Christmas social media campaign ideas.
Best Christmas Activities
What activities do you think can be done during Christmas? Shopping, skiing in the snow or playing with snowballs... Your followers expect these types of ideas from you.
Holiday playlist
We wish you a Merry Christmas, We wish you a Merry Christmas and a Happy New Year: In the new year, you can please your followers with your Christmas playlist. Even if you make these types of songs together with a TikTok video and your team, you will blow up the TikTok ratings.
Check office vibes
Sometimes Christmas social media post ideas are very near to you. If you have a pine tree in your office, take a photo or video of it and share it with your team. Share the Christmas atmosphere in your office with your followers.
Festive fashion
People typically agree on what to dress on Christmas Day; some prefer glam, while others prefer cozy. Start a discussion with your audience right away to find out their preferences and get outfit ideas.
Festive foods
Christmas can be a nice time to try out some new baked products or recipes. By collecting a list of fantastic Christmas recipes—think gingerbread, mince pies, star-shaped cookies, etc.—, you may inspire your audience to become creative in the kitchen.
Share your traditions
Everyone celebrates Christmas according to their own customs. Share your Christmas traditions as Christmas social media ideas.
Best Christmas social campaigns
If you are looking for the best Christmas social media campaign ideas, we have listed these ideas just for you.
Make Your Social Media Profile Attractive
It's good to keep social media active during Christmas. Because people will always be looking for ideas for Christmas. Therefore, upgrading your social media profiles can let you enjoy the holiday spirit.
If you use two or more social media and you need to post on each one. This may take some time for you. Because each social media has its own best time to post.
To solve this, you can use social media scheduling tools. The one of the best social media management tool is Planly. Because Planly is both easy to use and different from other schedulers. For example, Instagram does not notify the user when auto-posting posts, videos, carousels, or reels. If you want more features, you can check out the paid plans.
Run a Hashtag Campaign
Running a hashtag campaign will work wonders for your Christmas season marketing. For example, you can create a new campaign using trending TikTok hashtags.
You can make a TikTok duet video for this. You can do this duet with a famous TikTok influencer and ask your followers to share the hashtag you created. So you will be using TikTok influencer marketing. There will also be ideas for social media Christmas.
Create a holiday-themed social media account
Since Christmas is coming, you can change your social media profile picture (do not forget that it should be combined with your cover image), and logo to Christmas. Don't forget the cover image, especially on Twitter, LinkedIn, and Facebook.
Gift cards for your clients
Here you can use email marketing. By sending Christmas gift cards to your customers, you can make them happy and even offer a discount on your charges and services.
Create Giveaways
Organize a Christmas giveaway for your private followers. For example, you can give the winner a chance to use your products and services for free or give different gifts.
Visual content
Visually, you can create several Christmas social media campaigns on social media. For example, you can upload a few Christmas-themed pins to your Pinterest account and share them with Pinterest hashtags. The same goes for Instagram. Just don't forget to write a great Instagram caption.
Interactive content
Letters to Santa, Secret Santa, gift exchanges, This or That, etc., share ideas posts like this. One of the best things you can do to increase social media engagement is content. In particular, your Christmas social media content idea should be different and interesting.
Tag a friend to share Christmas social media posts
You only need to share a captivating video or image with your followers and ask them to tag a friend to join you in the experience. Ask them to tag their favorite worker in an image of your holiday workplace party. Alternatively, you might share your favorite food or drink and ask someone to tag someone else who would enjoy it.
Create an advent calendar
It can also work with digital gifts and tickets, but each gift needs to be valuable. Your calendar must be constantly advertised on all marketing platforms or it will be quickly forgotten.
You'll need to gamify this collection of posts in order to make it an interactive experience.
Create your perfect Christmas-themed Pinterest board
You can make several pins as Pinterest Christmas social media post ideas. Here are some ideas to get you inspired:
Christmas food
DIY presents
Christmas Tree
Home decorations
Office decorations
Gift wrapping
Secret Santa presents
Celebrating Christmas (different regions, locations, and venues)
Share a poll for an increase in engagement
Why not use it as a Christmas social media post if almost every social media platform has a poll feature?
You can use this format on Instagram and TikTok Stories instead of the poll posts that are available on Twitter, Facebook, and LinkedIn.
While keeping it interesting and engaging, this is the ideal chance to find out more about the habits, needs, and challenges of your target audience.
Christmas Video Campaign
Businesses are using more video marketing for the new year. Thus, when they make various Christmas-themed product videos, they make their viewers more interested.
They also use different types of videos on social media. Using videos to engage clients on social media is free and simple. Adam Mosseri, the CEO of Instagram, said in one of his Instagram Live that "video is driving an enormous amount of growth online for all major platforms."
Podcasts
How about making a podcast at Christmas time? In our opinion, this is a pretty great Christmas social media campaign idea.
Create A Merry Christmas Sale Offer
Festival season is a time when people are generally more likely to make fantastic buys. During the holiday season, people begin to save money and become in a giving mood. Use this trend to produce deals and offers as part of your next social media marketing strategy.
Countdowns
Time-sensitive content is ideal for countdowns with a new message each day. People will remember the final month of the year under your curation if you make it interesting, entertaining, and short.

Think about integrating it with promotions for your services or products. As a result, you will create a unique, engaging strategy to promote your sales and encourage visitors to check out your platforms.
How to create a Christmas content calendar?
To create a Christmas social media content calendar:
First, identify a few Christmas social media content ideas you want to share.
Then prepare posts or videos for them.
Group your posts according to the best time and day according to the social media platforms you want to share.
Log into your Planly account and schedule them at the appropriate time and date.
So your Christmas social media posts are ready!
Best Christmas Social Media Campaign Examples
Starbucks
In 2017, Starbucks launched "Project Give Good." In order to take a break or catch up with a loved one over coffee, guests could purchase gift cards.
To get people enthused about the project, they also released new cups featuring a ton of blank spaces that people could color and customize.
WhatsApp: #EveryoneYouLove
WhatsApp's end-of-year marketing effort was designed to emphasize the significance of maintaining connections with our close ones, regardless of their proximity.
The campaign highlighted WhatsApp's functionalities, like group chats and video calls, which simplify keeping in touch with family and friends. It also motivated users to spread uplifting messages, pictures, and videos through WhatsApp, reinforcing the notion that no one is isolated.
The #EveryoneYouLove campaign serves as a testament to the vital role of communication and bonding in sustaining resilience and optimism during challenging periods.
Samsung's "Endless Possibilities" campaign
Samsung's 2022 New Year campaign centers on the concept that their technology opens up limitless possibilities. The advertisement highlights the innovative features and capabilities of Samsung's newest products, illustrating how they can assist individuals in realizing their ambitions and maximizing their new year.
Oreo
Oreo has discovered the ideal formula for a successful advertisement. Oreo cookies, a Christmas elf, and festive music are the ingredients.
The commercial shows a cashier showing an elf how to correctly consume an Oreo cookie. Although everyone is aware of this, it is nevertheless important to note.
Coca Cola
Coco-Cola has been praised for its innovative and captivating social media ads.
Every year, the company brings out this old Sundblom Santa Claus in an effort to make an emotional connection with customers.
The company's social media campaign this holiday season urged millennials to make others happy by doing small acts of kindness.
Unforgettable legendary New Year posters of some brands 🎄
McDonald's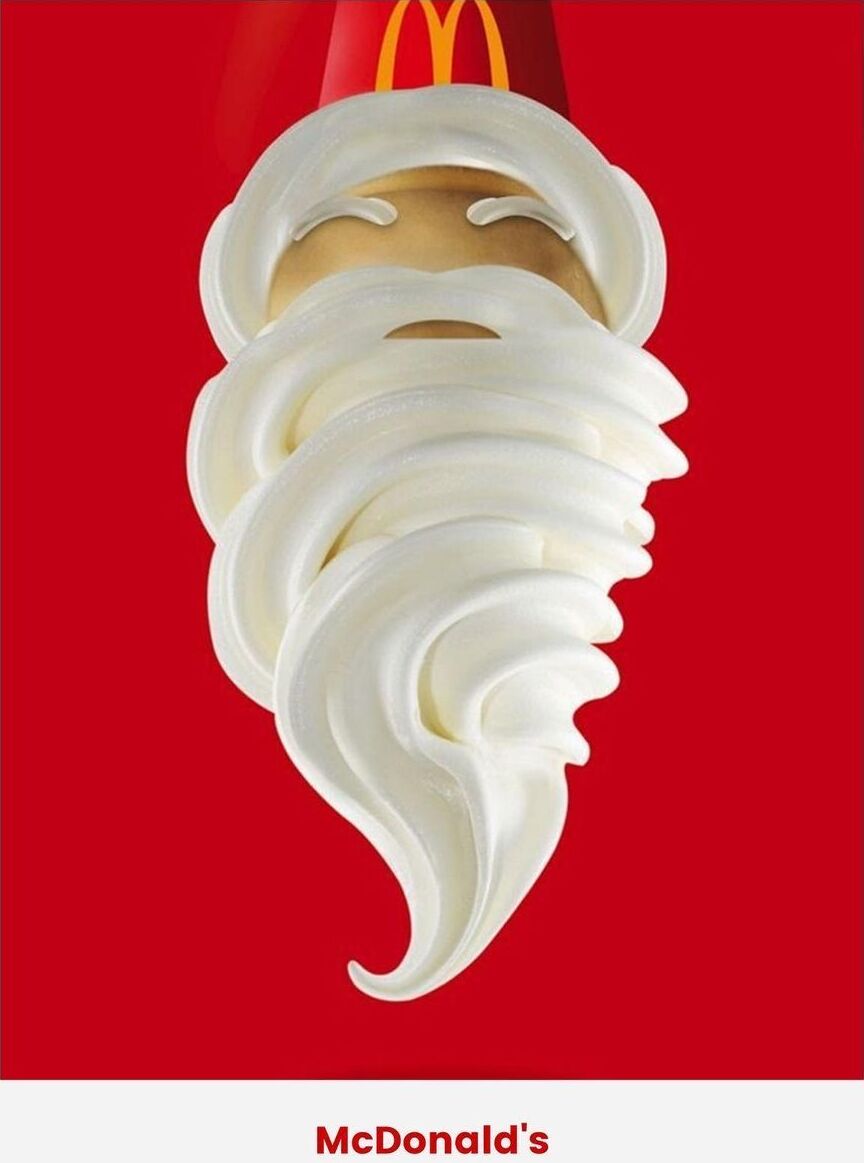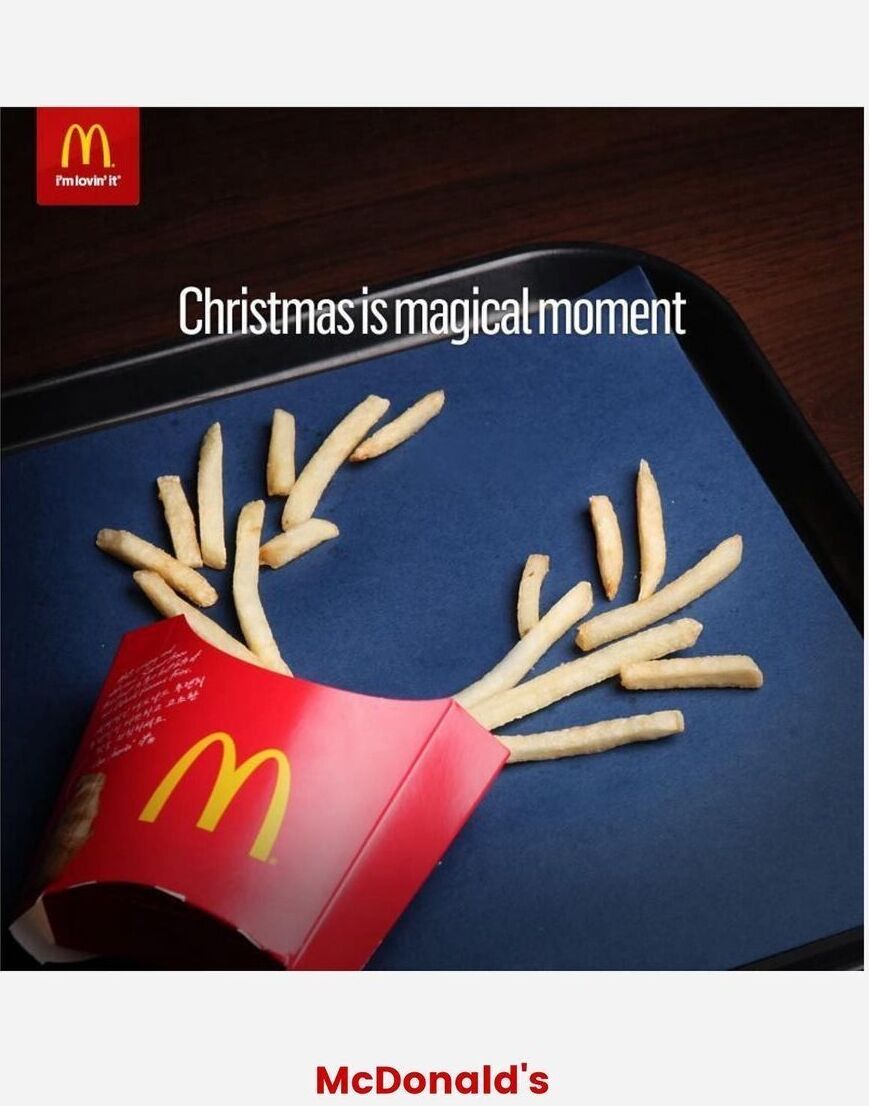 Mercedes-Benz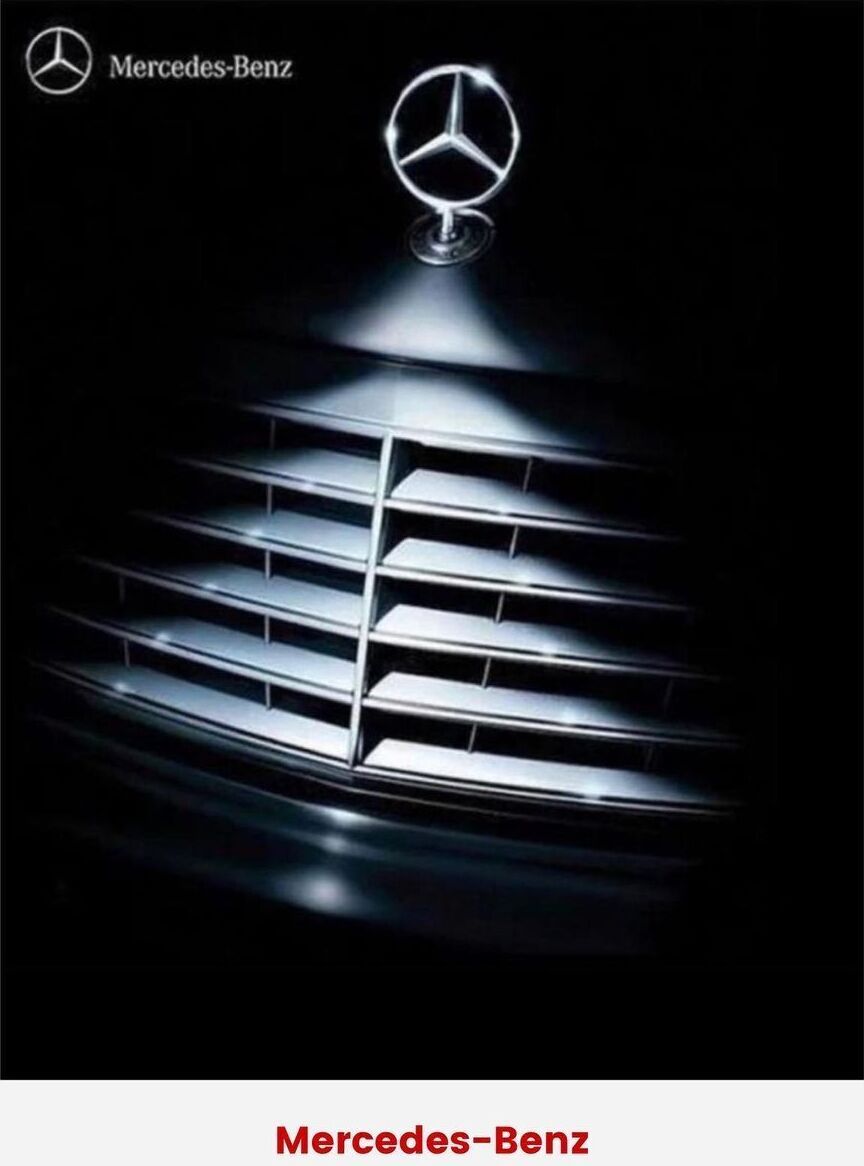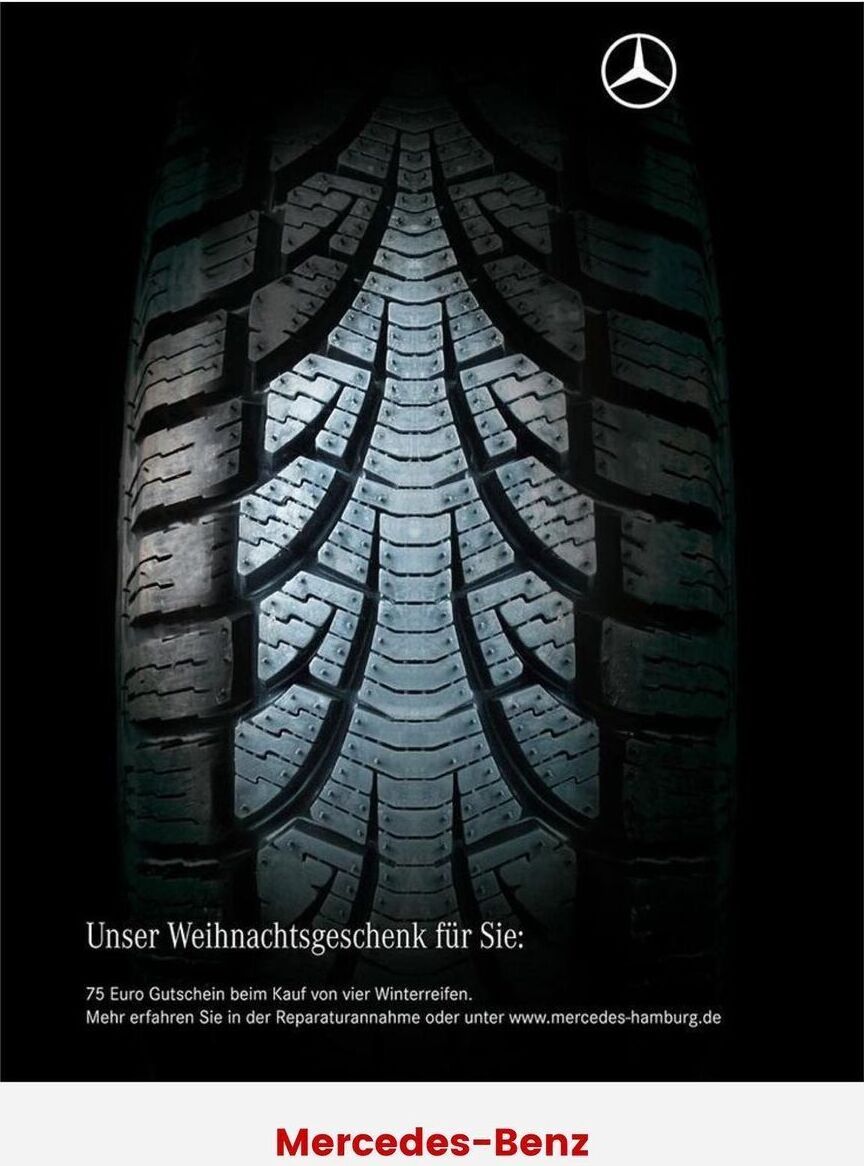 Champion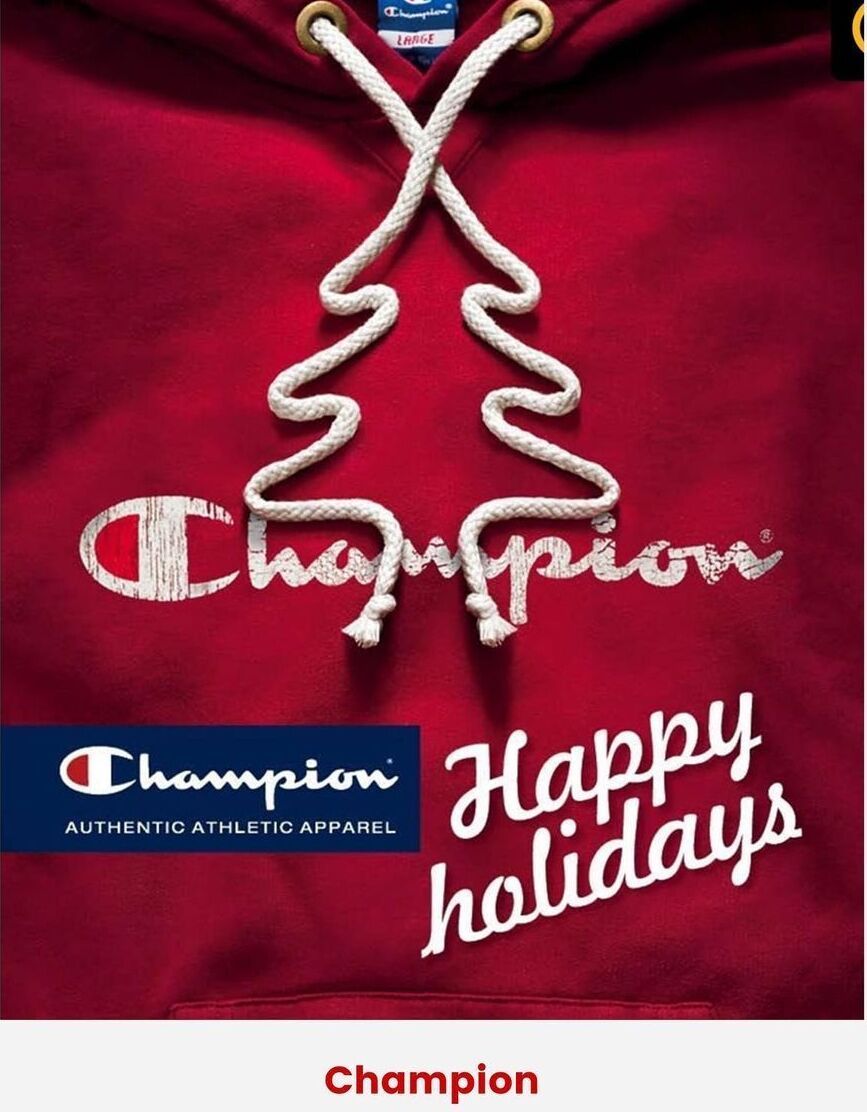 Starbucks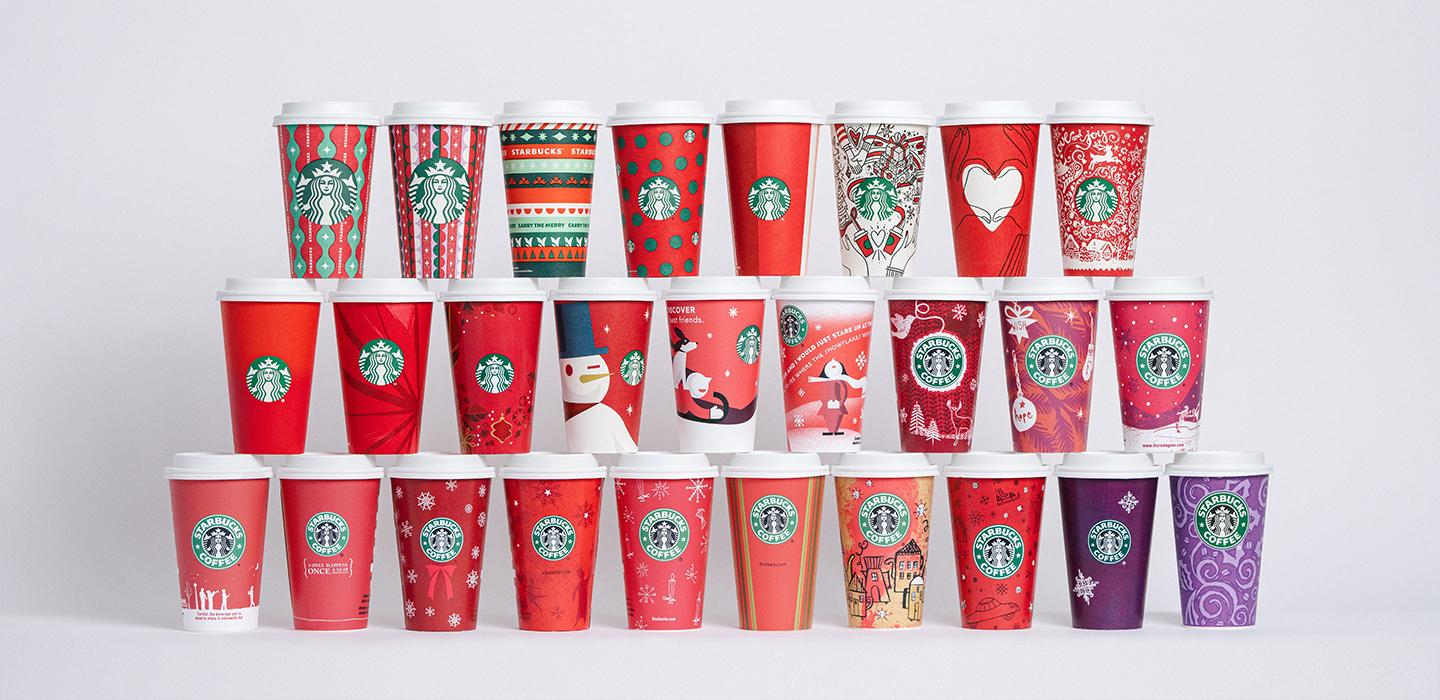 IKEA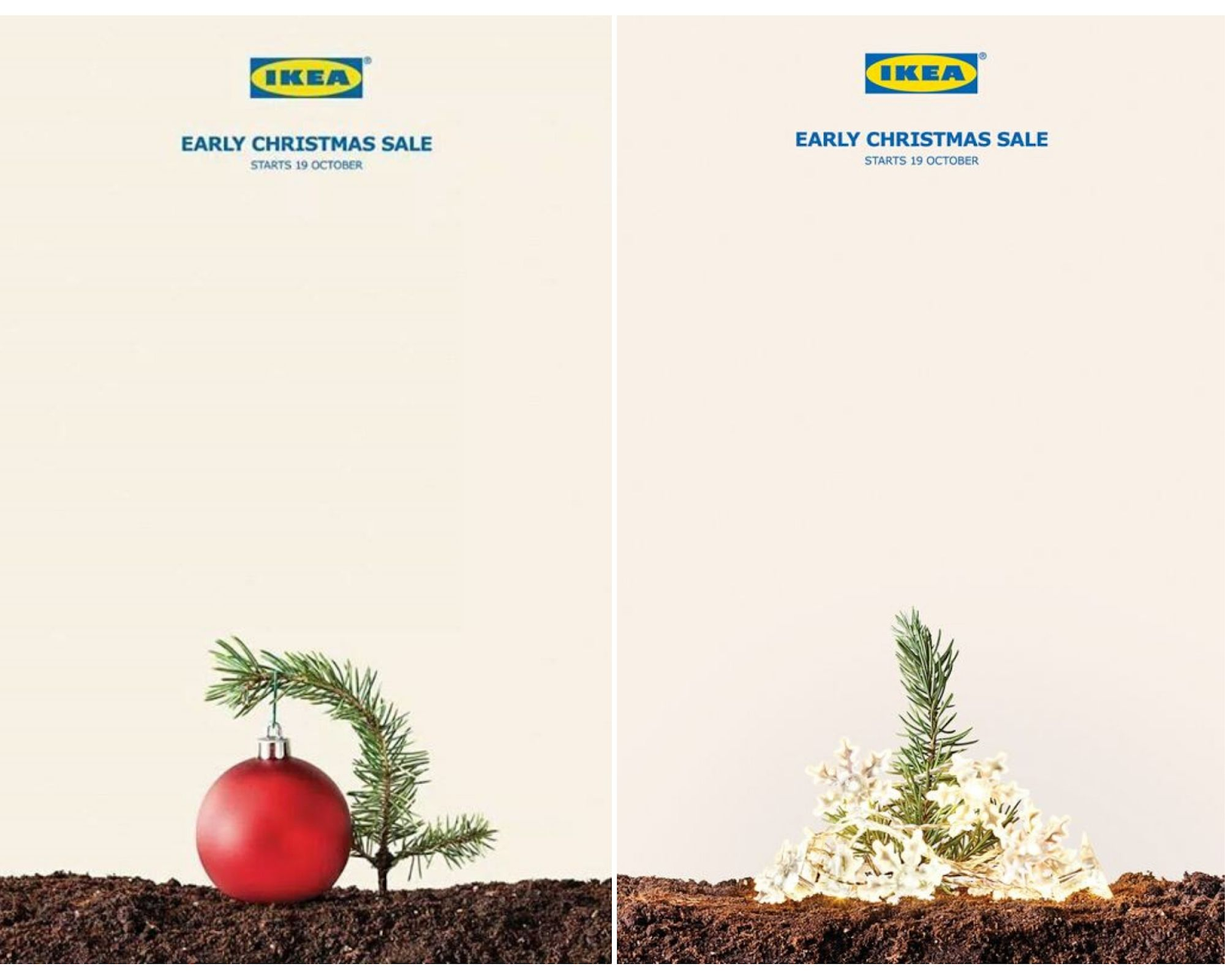 Apple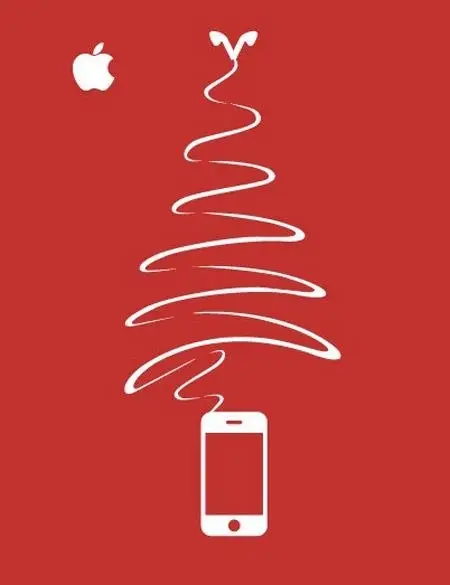 HO-HO-HO🤫
Christmas has become one of everyone's favorite holidays. Because the beginning of a new year means new plans, achievements, and goals for everyone. Don't miss this time and set your social media goals for the new year. You can also create new posts from our recommended Christmas social media content ideas. Merry Christmas!