Instagram is a visual platform that now increases its focus more on visual effects to stick with users. Here, the quality of posts, and the beauty of pictures and videos have always been important to increase reach on Instagram. Because, when you first access your Instagram page, you see your posts here. Their harmony and closeness with each other make your page look better.

Therefore, many Instagram users give more importance to visuals. This is not wrong at all, on the contrary, it is a completely correct nuance. However, what Instagram users forget here is there is a caption on Instagram. Because the captions you write for your Instagram engagement are important.

Thanks to these captions, you can reach a larger audience and be recognized. In this blog, we have listed all the info you need about how to write a good caption on Instagram. Use this blog and caption ideas on Instagram to make your Instagram posts get saved more.
What is a caption on Instagram?
A caption on Instagram is a descriptive text that you write on your posted photos, videos, or reels. The content you enter here should be the same as the visual in your post. In addition to your posts, the thoughts you write on the Instagram stories you share are considered captions.
In Captions on Instagram stories, you can write in detail about a topic and share you can also enrich your Instagram caption with a few tips.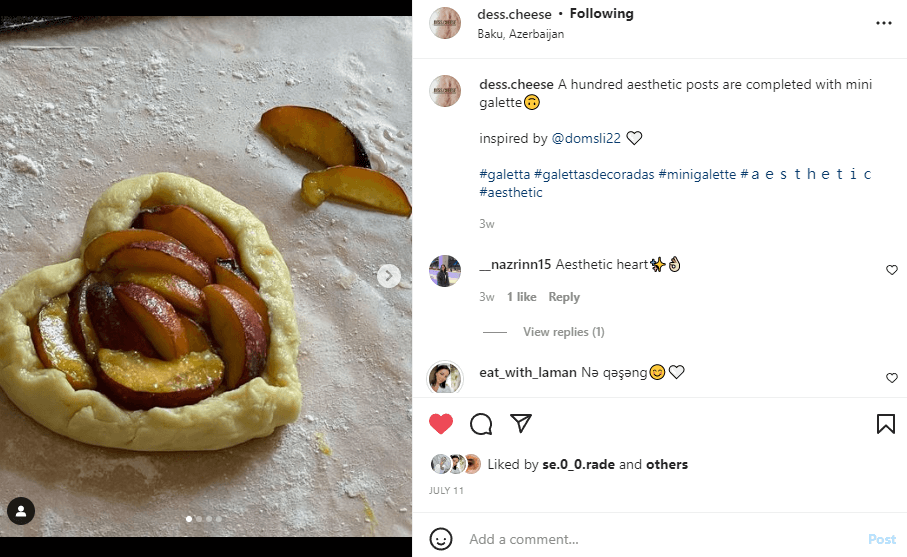 Why Are Good Instagram Captions So Important?
Interesting and catchy Instagram captions will make viewers read them and react. Thus, post with cool Instagram captions is more likely to get comments. Best thing, your activity will increase according to the Instagram algorithm. Also, captions get more followers on Instagram. This is because if the caption you write is interesting and useful, your followers will recommend your post to others. This way your number of followers will increase.

Even if some famous Instagram influencers just write a sentence on the post they share, other micro-influencers definitely write useful Instagram captions on their posts. If so, they are more useful to their audience. They can have a conversation with them. Writing captions on Instagram is yet difficult and takes time.
How to add a caption on Instagram?
Instagram images or videos when you post, you will want to write about it in front of you. The caption part is coming. You can write about relevant content to the visuals you share in this section.  Instagram allows you to add captions even after sharing your posts. Also, here are the edited captions on the Instagram feature.
Tap plus at the top.
Take a photo or video or choose one from your phone's library.
Tap Next (iPhone) or arrow (Android). You can also add effects or filters.
Tap Next (iPhone) or arrow (Android) again, and then tap Write a caption.
Enter your caption and tap OK, then tap Share (iPhone) or done (Android).
How many characters add to captions on Instagram?
The caption character for Instagram captions is 2200. Up to this number, you can use as many words and hashtags as you want. At the same time, if the caption on Instagram will be long, you can continue it in the comment section.

Can you edit captions on Instagram?
Yes. One of the main differences between Instagram vs TikTok is that the former lets you edit or delete captions and add hashtags after posting the content.
How to write in different fonts on Instagram captions?
In addition to using default captions, you can opt for more interesting fonts to design your captions for your Instagram bio.

Different fonts can be used in captions on Instagram. By doing this, your captions will be more different and interesting. For this, you will use Instagram font generators. For example, you post the caption you will write through igfonts.io and a caption generator is generated for you in various different styles. You can copy and use them.
How to write a caption on Instagram live?
Plus to feed posts, you can customize the fonts on Instagram live. In Instagram videos, we usually see that videos are organized under different captions. The effect of these captions is that the person entering your Instagram live will understand what you are talking about. If the topic is interesting, they will stay on Instagram live and watch it.
Or this, without opening your Instagram profile it is enough to mention it in the Topic section.
💡
Be sure to know the best time to post Instagram live to get the most out of it.
How to introduce your business on Instagram caption?
It is possible to promote the business in Instagram captions. For this, first of all, you need to prepare a promotional post. As a caption to the promotional post, you can first give a brief description of your brand name, products, and services. Then you can introduce your team, or simply make another post and talk about them.
We can offer you another idea. First, get the viewer interested in your business. What problems do your products or services solve? Express their difficulty with words.
Then explain how your solution would completely eliminate this problem and how it would benefit them. So talk about your business and share all its features with your followers.

How to turn off captions on Instagram?
You can turn the captions on Instagram on or off depending on your preference. Because of this:
Tap Settings on Instagram
Go to the Account
Tap Captions
Switch turn on or turn off captions
We talked about the general questions you need to know about Captions on Instagram. Now, let's talk about how to write the best captions on Instagram.
How to Write Good Instagram Captions?
Have a goal
First things first. Goals stay on top of everything when it comes to being strategic. Whether it is an organic or ads post, each post need to have a purpose in mind. Based on that, you start to curate the content and use keywords that describe the concept.  By writing evergreen content on Instagram, you can attract your followers and become recognizable on social media.

No post without a purpose can be successful.
Use call-too-action
The main issue of all captions is lack of CTAs (call-to-action). We're dealing with multiple things in our minds and lives. It is possible that we might forget what to do next after reading a post.

Guiding followers with a descriptive CTA would help you get more engagement and better communicate with them.
💡
Descriptive CTA is when the given CTA is logically and verbally aligned with the rest of the given content.
The call-to-actions you use in your -caption will be like sending a message to the audience. In the simplest way,
don't forget to write a comment,
about what you think about this topic
subscribe to the page,
don't forget to save the post
Click the link in the bio
link to the page for more information, etc. CTA's like this will greatly increase your engagement


As an example of another CTA, you can say tag your friends. For example, tag a friend who needs this product. So, if your page is suitable for those who don't follow you, they will start following you.
Use a brand voice
In one of the important nuances, your Instagram captions should match the brand voice. You should choose a font that represents your brand. It can be professional, funny, formal, friendly, or mixed-type text, you can make it your own style.

To do this, read aloud the captions you will write. If you like this tone, and more importantly, if you think your audience will like it, then you're on the right track.
Use emojis
Emojis always come in handy, and you can use as many emojis as you like in captions on Instagram. But too many emojis and emojis after every word can be boring.

Therefore, using content-appropriate emojis either at the beginning or at the end of sentences will add flavor to your captions on Instagram and make them digestible for your audience.
👉 👆 💥 🔗 🎯 📌 📍
Use hashtags
Instagram hashtags sort of categorizes your posts. This is also convenient for you. For example, if your posts are mostly focused on the same topics, such as #foodreceipt, #foodmake, and #easyfood, you can tell your followers that they can search for #easyfood and see all related posts. Also, pay attention to whether the hashtags you use are trending. Or if you can't find a hashtag to work with, you can use a hashtag generator and Instagram hashtags provided by Instagram.
Instagram hashtags are important for your captions, but not too important. Because we know the importance of hashtags and how they get us engaged and get more views on Instagram. However, marketers do not agree with using more than 4 hashtags in one post. In this case, there is a risk of spam.

Therefore, you can use hashtags at the end of Instagram caption or in the first comment in your Instagram captions. Writing hashtags in the first comments was effective due to the Instagram algorithm and limits.
Make influence captions on Instagram
Influencers share specific posts about the brands they collaborate with. In these posts, they write a series of posts about the brand and advertise their products or services. In this way, the brand is recognized and popularized in a short time. Therefore, many brands use Instagram influencer marketing strategy.

Influencers should familiarize themselves with the brand and its products they are cooperating with. Because, in the caption they write, they have to express it clearly to people who don't know the brand. The likes and dislikes, advantages and disadvantages of the product or service should be mentioned. In such a more detailed caption, the follower will be satisfied and follow that influencer permanently.
Use storytelling
People love to hear and read a real story that happened to them. Therefore, you can dedicate one of your posts to this caption. For example, tell them about a travel adventure that happened to you. By adding humor and fun to the caption, you can make an Instagram caption more interesting and worth reading.
💡
Don't be extremely funny that people forget you're offering a service to them.
Experiment with short and long captions
You can't know which long and short captions will work best for you without testing. To do this, check each one on your Instagram account and see which one your followers like the most. It may be. Make your followers like and read longer captions. Or, on the contrary, short and concise writing should be more interesting for them.

Test them in your next post. Also, during your trial period, you will have to prepare several such posts and it will take a lot of time. In a more convenient way, you can schedule your posts.

By scheduling, you will save time and your posts will be of better quality. While there are many scheduling tools for this, as always our choice and recommendation is Plany. Easy and simple to use, Plany will schedule your photos, carousels, stories, videos, and Instagram reels. Also, it will not send you any notification when the post time comes. Test Planly now.
Captions on Instagram stories
You can write captions in Instagram stories. For this, you can express your opinion about a picture or video you share. Also, if you talk about something and prepare a video, you can write the main parts of your words as captions in your video.

How you write captions on Instagram stories greatly impacts increasing Instagram stories engagement.

Write the best caption on Instagram!
Captions are an important part of your Instagram posts. They can be used to provide additional information, show off your personality, connect closer with followers, or make a joke.

There are a few things to keep in mind when writing captions on Instagram posts:
1) Keep them short or long( depends on you)
2) Use hashtags
3) Add context
4) Be funny if you can
5) Experiment!

To learn more about Instagram features, you can take a look at our other blogs.