In 2020, Instagram broke through the 1 billion user mark and such popularity of the social network is attracting the attention of businesses. Just creating an online store on Instagram is not enough to start selling. An entrepreneur must use the tools that generate sales and understand how the social network works.
In this article, we will talk about how to sell products on Instagram and achieve sales growth. If you want to start marketing on Instagram for b2b and make sales, you should know the rules that we will mention.
How to sell on instagram
Optimize your profile
Switch your profile to Instagtam business account mode. Visually, subscribers will not notice the changes, but you will get additional tools to promote your store. For example, you will have new options for setting up Instagram ads and advanced audience statistics.
The design of the profile should show that you have a serious store, and not an account that looks like a flea market. Your Instagram bio have to be tell users about what your business is about and reflect its type in it.
The profile picture and name should match your main site, and if it doesn't already exist, develop a high-quality logo that is not downloaded from the Internet.
Pay special attention to the profile description. For 150 characters, you need to tell what you do and what you offer to customers. Be sure to add a link to the site in the description.
To attract more views, you can use Instagram hashtags in your profile section.
Users may not study your entire profile in order to buy something - they will immediately go to the site and get acquainted with the entire assortment of the store. If you want to learn how to sell products on Instagram, it is important that you allocate enough time to your business.
For the most organized profile, you can use Planly to keep everything in order. It's a social media planner app that will improve your online presence.
Advertise your account
There are limited options if you want to sell on Instagram for free. They are sold by those who invest in the promotion of an online store. With the help of Facebook tools, you can run ads in the Instagram feed, stories, live broadcasts and other sections of the social network.
And targeting settings will help you reach your target audience. Read about how to set up ads on Instagram through Facebook in our material.
Use Instagram stories
Instagram Stories are the main tool of modern Instagram influencers. Stories are viewed more than regular posts, and their number is unlimited. No matter how many stories you post, they still won't look like spam. Stories have several advantages at once. This is one of the ways of how to sell on Instagram.
Efficiency. The operation of the Instagram feed does not guarantee that the user will see your post, and Stories will always take their place in the search results.
Authenticity. Ordinary posts turn out to be pretentious, which can make them less credible. And stories, even with serious preparation, do not look so intrusive. Communication in them is more informal, albeit on serious topics.
Plot. Stories allow you to build a whole story that will lure the buyer. Imagine that in the first story you show footage from the production, in the second - the packaging of the product, in the third - the review of a satisfied customer. This feed is much more interesting than a dry post with a few photos.
Interactivity. In the story format, it is convenient to conduct contests, polls and other events aimed at engaging users.
By creating a compelling stories and visuals, you can increase Instagram stories engagement and increase sales on Instagram.
These benefits don't mean regular posts can be forgotten. They are no less important, just do not deprive your attention to history. Those are very important to how to sell on Instagram.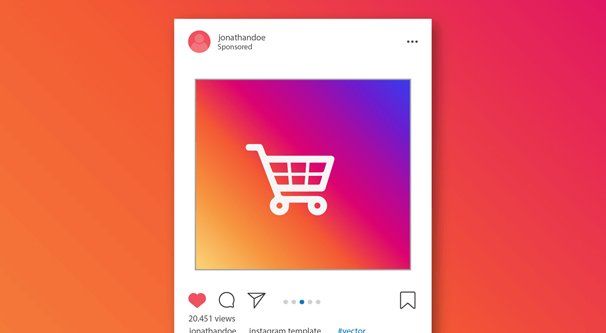 Instagram stoties highlights - Eternal stories
If ordinary stories play the role of entertaining and selling content, then Instagram stories highlights ones have an informative function. Add all the information that may be important for customers to eternal stories. For example, terms of delivery and payment, promotional offers, answers to the most frequently asked questions, etc.
This will free you from some of the same types of questions. And customers will quickly receive the necessary information and make a purchase decision faster.
Learn Instagram Algorithms
The work of the Instagram feed is regulated by artificial intelligence (AI), which evaluates the relevance of posts. If you do not get into the issue, then you should not wait for sales.
In order to always be in front of your followers, and even be on the Explore Page, you need to know how the social network works. In an article about Instagram algorithms in 2023, we talked about how the social network works and what to do for successful promotion. Understanding how the IG algorithm works is crucial to how to sell on Instagram.
Rules for selling on Instagram
Study how your direct competitors operate, track their principles of working with clients. Track the user path, sales funnels that competitors use.
With constant monitoring, you will notice some unique features, promotions, methods of working with subscribers, weaknesses, etc.
Keeping an eye on your competitors will help you stay on top of your niche and Instagram trends*.
To keep track of your competitors, you can follow them, track their Facebook ad campaigns*. And you can use special services that will help you do this automatically.
Communicate with customers
If you are determined to work long hours and build a loyal customer base, establish friendly relationships with customers.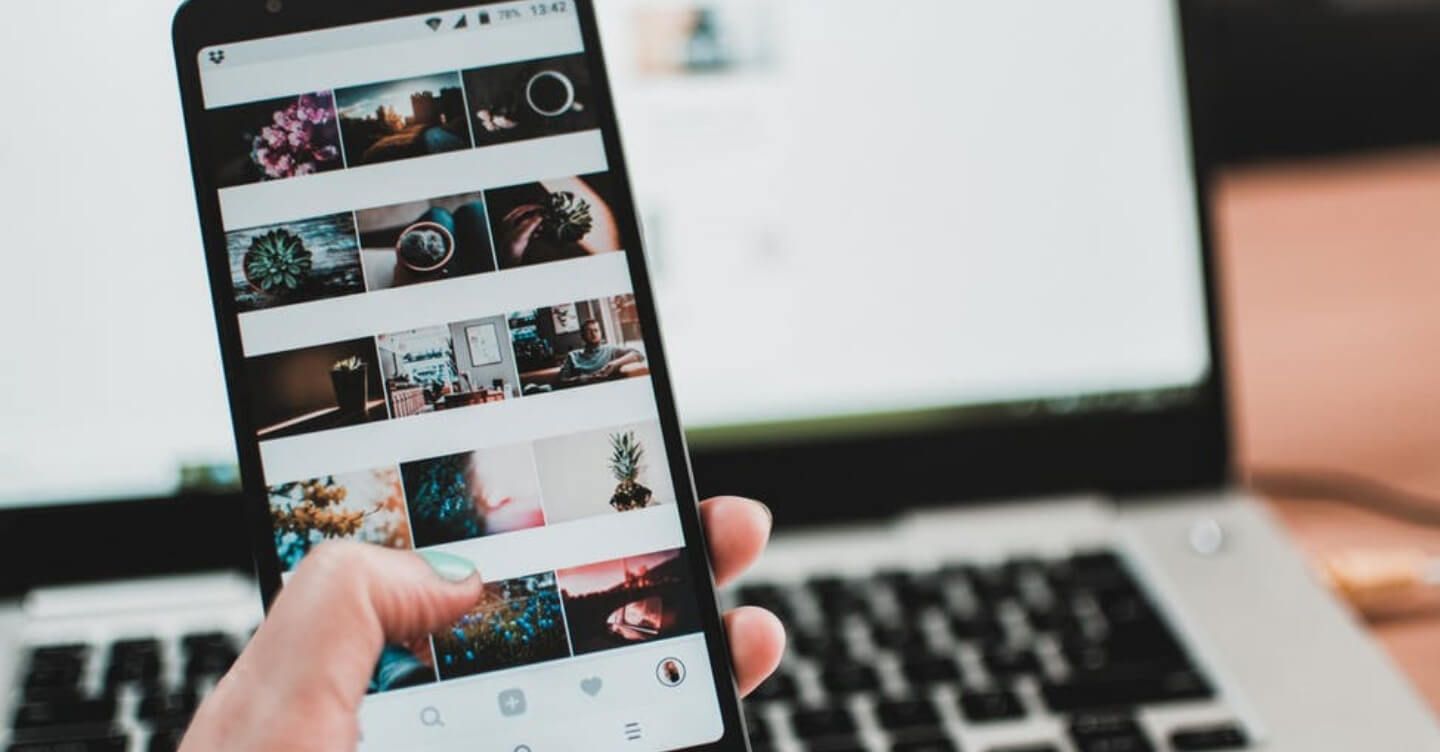 Reply to messages quickly. To track them, set up notifications on Instagram* itself or on its associated Facebook*. To do this, you need to connect a business account on Instagram* in the settings of your Facebook* business page.
Don't forget about upsells. If you want to learn how to sell on Instagram for free use upselling and crossselling techniques in customer relations.
For example, if you sell T-shirts, offer shorts at a discount. Or sell matching shoes to match the dress. It will be more convenient for the client to buy everything at once in one place, and you will increase the average check without making any effort - just by showing friendliness and attentiveness.
Never leave your customers after the sale. Give everyone the opportunity to get feedback - to talk about any issue with you or with a responsible employee.
Monitor feedback on your work, work with negative feedback - look for feedback on the global network.
A satisfied customer can bring even more money. For example, he can buy a favorite thing for someone as a gift or recommend you to his friends and acquaintances.
Several ways to increase sales in your account
There are many accounts, few successful ones. So it's never too late to start promoting your product or service through Instagram*, and don't despair if sales aren't coming.
Instagram* really appreciates active profiles, so update your information as often as possible. Make stories and Instagram live.
Diversify topics, or rather, form a content strategy based on the experience of competitors.
Run prize draws in your account.
Use classic tricks to create the illusion of scarcity. For example, "last five items at this price" or "offer valid for only three days" - this always works for customers.
Run targeted ads.
What exactly should not be done
Inexperienced sellers often encounter the same mistakes and ignore the rules for selling on Instagram:
Publish only selling texts.
Do not work with clients, respond after a few hours, do not respond to reviews, etc. It is necessary to do this even if you do not expect benefits.
Posts are formatted incorrectly. Do not forget to indicate the price of the goods in them, add additional convenient options: write about delivery, its cost, guarantees, etc.
They give up on the constant promotion of the account, hoping that everything will work on its own.
Now you know how to start selling on Instagram and have an understanding of the rules for selling on Instagram. These will apply to all kind of sales, for instance, how to sell clothes on Instagram. Take it to step by step and you will succeed. Successful sales!
How to sell on Instagram without a website?
You don't need one.
Collaborate with influencers
Influencer marketing is arguably the most effective Instagram advertising tool. They gather thousands of people around them, whose opinions are really influenced. If they recommend you and use your product, leaving a review about it, will attract new customers. Advertising with bloggers is not cheap, but it's worth a try. The founder of the online store Tattooshka said that one advertising story of a blogger with 3 million audiences brought 10 thousand new subscribers.
Power linking
Power linking is a way to promote a post when it is liked by an account with a large audience. The point is that thanks to the like, the post becomes visible to the influencer's readers. Users pay attention to the post and your store, including. Unobtrusive, but still advertising.
Use carousels
An Instagram carousel is a post that consists of multiple images or videos. Typically, carousels are used for visual content, such as showing a product from different angles. It is equally effective to use carousels for text, breaking it into small parts.
Informative posts are needed to promote a profile, but people don't want to read walls of text on Instagram. Carousel text is much better perceived by users, and this contributes to engagement and sales.
Wrap up
Apply our tips to learn how to sell on Instagram and succeed. But remember that the store on Instagram is a good sales channel and should not be considered a full-fledged business. There is always a risk that the profile will be blocked and this will destroy everything that you have been building for so long.
We recommend creating an online store on your own domain, which will give you access to all promotion channels at once and help you build a stable business.