Shopify is a platform where you can sell your products to a global audience. When selling products on Shopify, the most important thing you need to do is advertise them. Overall, no matter how good your product or offer is, the more you advertise it, the more likely you will win customers.
So you need to learn how to promote the Shopify store after placing a product on Shopify. This blog will explore how to drive traffic to Shopify stores. There are a few simple yet effective things you need to do to promote your Shopify store.
How to drive traffic to Shopify store?
These are the main, most traffic sources for the majority of websites.
Search: Paid and organic
Many buyers use Google to search for products. Therefore, the product that comes before them comes through paid advertising or Google's organic results.
Referral
Clicks from other websites that lead to your website are recommended traffic (not search engines). Typically, a third party will link directly to your website to achieve this.
Email
This is the traffic that your email marketing campaigns are creating. The incoming emails definitely contain links to the website as you click on them, the traffic of the site increases.
Social
Social media traffic is the traffic coming to your website from all kinds of social media platforms and networks. You can analyze traffic from each social media platform.
Direct
Direct traffic occurs when a person types your URL directly into their browser after already knowing it. This typically occurs when people have already visited your website and their browser's search bar has stored the URL.
Now let's learn how to boost the Shopify store.
Google Shopping free listings
Since 2020, Google Shopping has been offering free ads to shop owners. Thus, you can follow the list of products by adding them to Google's Shopping search.
Since the ads are free, your vertical may become overcrowded. Because of this, you are completely optimizing your product data is more important than ever. Speaking Google's "language" will raise your profile and separate you from the competitors. The same strategies can be used to optimize Google Ads and free listings.
Use search engines organically
One of the best and most effective ways to drive traffic to the Shopify store is to use SEO. SEO (Search Engine Optimization) is very helpful in increasing the traffic of your Shopify store.
In order for your Shopify store to appear on the first page of Google, you should first pay attention to a number of points here.
First, you need to optimize your content. For this, you need to do keyword analysis. Every word and phrase you use can be a reason to get you on the top of Google. At the same time, the quality of content is important to do this. In your title and description, use the right keyword phrases (phrases found from topic research)
You can set a title for your Shopify store's home page as well as each individual page. Your product descriptions and collection are critical opportunities. You can link to your other pages if you've added a blog to your Shopify store.
I want to emphasize once again that your content should be very good and of good quality. Because the main issue here is that your content is selected as the best by Google and appears in the top row. For this, make certain changes in your content. For example, you can create different content by sharing blog posts, videos, podcasts, and ebooks.
Discount codes and offers
Discounts encourage people to shop in your store rather than just explore. You can use special offers in connection with surveys and other methods to better understand your clients. With the aid of this technique, you can draw in more clients.
When developing your discount plan, keep the following in mind:
What do you want to achieve? Is it bringing in repeat business, getting people to download your app, or selling a certain product?
Use discounts wisely to increase instead of decrease the value of your brand.
Make sure your discounts help you achieve your profit goals.
Get started email marketing
Emails are a popular marketing strategy. Additionally, it helps retain customers interested in your company even after making a purchase.
Make the email useful for the users. It increases consumer awareness of your business and provides to increasing consumer awareness of your business and providing a world for them to explore.
Existing customers can be informed of any changes to your store by getting regular newsletters. If this is a new product, it might increase both sales and traffic to Shopify store.
Link up by writing guest posts
If you want to know how to promote your Shopify store without being too salesly, start by guest posting. You can collaborate with other sites and share your blogs on other sites just by entering a link. Or this process can be reversed. You can get a guest post offer on your site so that a link to another site is posted here. In either case, this process is considered quite successful
Follow this advice:
Bring your unique view and voice to the article.
Make sure your writing is of top quality.
Be familiar with the guidelines for the blog.

if your goal is to drive traffic to your Shopify store, so search for blogs with a huge readership.
How to promote the Shopify store?
Social media platforms, especially Facebook, are very beneficial for Shopify store promotion. When you upload your products to your Shopify store and even increase its traffic through Google itself, you need to promote these products on social media and use various ads to get people in front of you.
In this section, we will give you the essential tips you need to know about how to promote your Shopify store.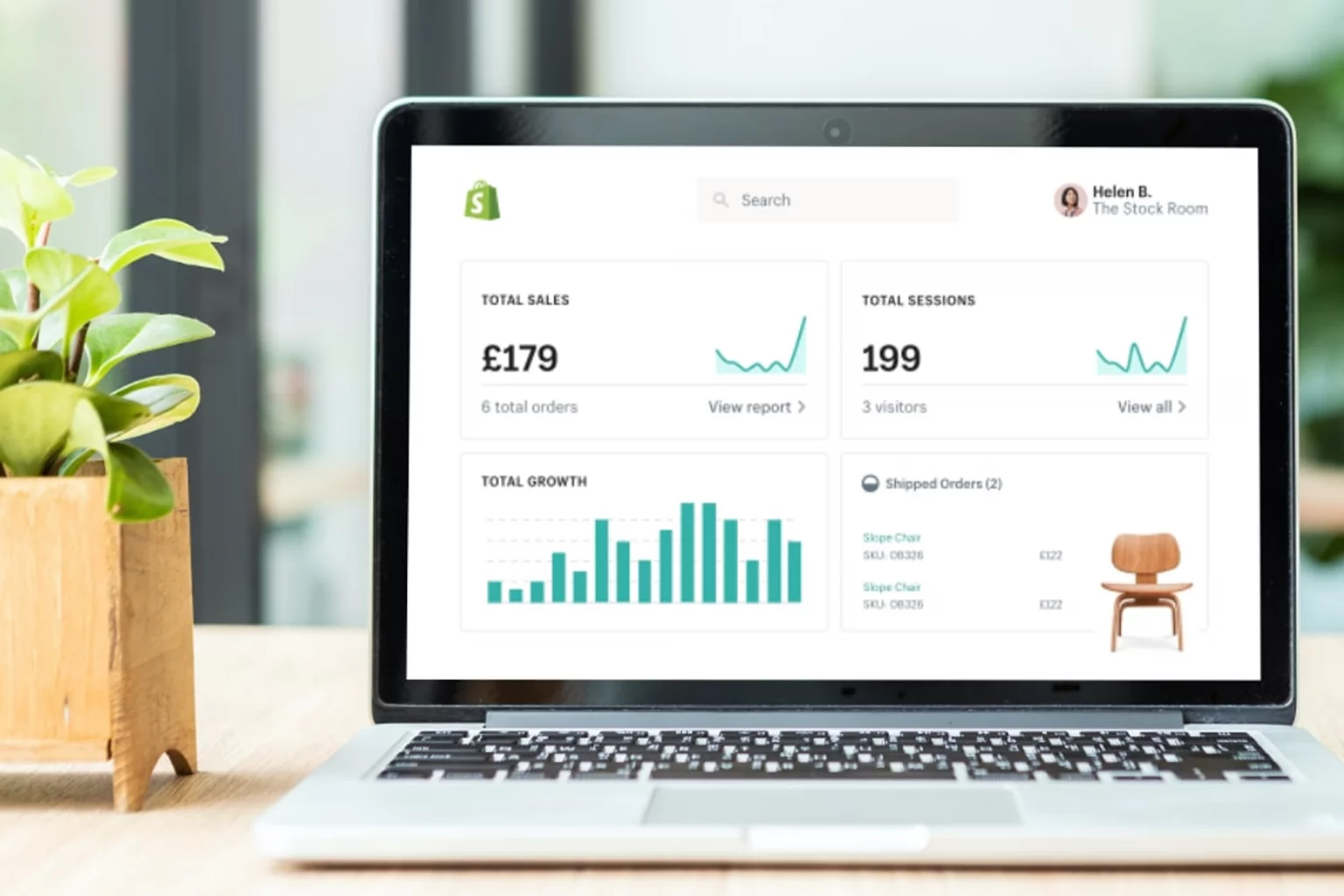 Get the influencers to promote your Shopify store
If you promote your products not only with someone who is active on other social media, it can bring you a lot of benefits. For example, let's talk about Instagram, which is one of the social media platforms where influencers are the most.
Using Instagram influencer marketing, you can find an influencer on Instagram that fits your niche and collaborate with them.
Because influencers have a lot of followers, and when you promote your product in a post or Instagram story, you will get a lot of customers from that influencer. Therefore, first, determine which social media platform you want your product to be promoted on. Then collaborate with the influencers of that platform. Thus, in a short time, you will see that your number of customers is increasing.
Increase followings on Instagram and other social commerce platforms
As we mentioned, in order to work with influencers on Instagram, your followers must be on Instagram. Even if you don't use Instagram ads at all, you can still gain followers by using the right Instagram hashtags.
On other social media platforms such as Facebook, you should use Facebook ads to increase the number of followers and impressions of your post. Both Instagram and Facebook are very convenient to promote your Shopify store.
You can also use Twitter where Twitter hashtags will help you. With a short description of your product and a Twitter hashtag, you can promote your product to a wide audience
Finally, as Instagram is a visual platform, you may upload pictures and videos of your products and ask customers to send in videos and images of them using them. For this, you must be constantly active on Instagram. It may seem a little difficult to you, but we will offer you a good solution.
If you want to boost Shopify sales with social media marketing, you need to share your products on social media. Using the Shopify auto-post apps, you can auto-post all the photos and videos you post on Shopify. For this, Planly social media scheduler has a good offer for you. You can integrate your Shopify store with Planly and import all of its product images and videos into Planly's media library.
In this way, you can schedule those visuals to be posted on various social media platforms. So you can continue to promote to Shopify store in this direction. You can use the features suitable for each social media platform here.
How about making videos about your Shopify products? You can make many TikTok videos compatible with your Shopify products. At the same time, you can sell your products in the Shopify store in TikTok Shopping. TikTok shop is a feature of TikTok where products and services are sold for one price. Here, the main goal is to make money on TikTok and people can earn money from here.
When you schedule TikTok videos with Planly, you will notice that Planly auto-posts them without any notification
Additionally, by adding a Shopify product image and your Shopify store link in the Pinterest scheduler, you will both promote and drive traffic to the Shopify store. And you can sell your products through a Pinterest shop.
Invest in email marketing
It is also possible to promote Shopify store with this strategy. You should collect emails from people who have yet to become customers and add them to your list. Then you should send them a brief description of the products in your Shopify store and a picture of them.
For more details and a complete purchase, you can place the button. Ensure that the email subject and description you write are attractive enough for the reader to boost email open rates and drive traffic to your Shopify store.
Make use of paid advertising
It's not exactly a secret, but the purpose of social media websites isn't for users to interact socially; rather, it's for businesses to make money. There are strategies to increase your organic reach on social media, but for the most part, paid ads rule, especially on Facebook.
To begin with, regardless of how many followers you have, just 6% of your followers will see each new post you share. This is a very low percentage. And the answer, if you're just getting started and looking for ways to promote your Shopify store, is not a lot. Fortunately, paid Facebook ads are cheap and successful.
Write a blog
Above we mentioned the blogging strategy to drive traffic to the Shopify store. Now let's talk about promoting the Shopify store. Writing blogs for the site is always good for traffic and promotion.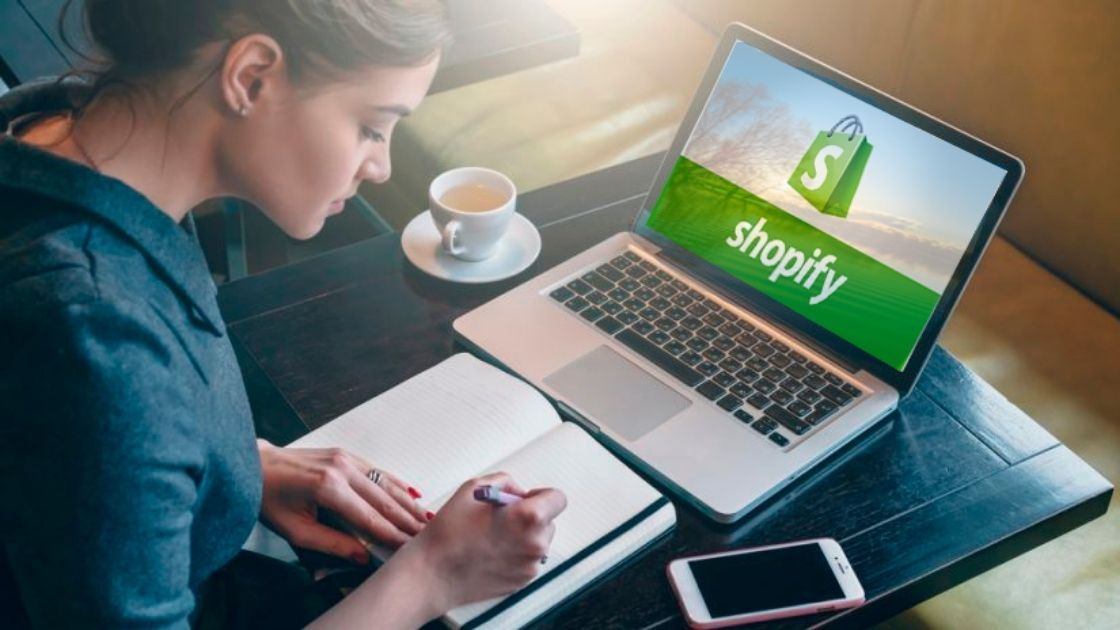 First, you need to follow SEO rules and a number of other nuances while writing a blog. Let's go through some tips you can use to boost the popularity and use of your Shopify blog or any other blog, for that matter for your Shopify store:
Create content of the best quality possible- in other words, concentrate on giving truly valuable data. For instance, some of the most well-liked e-Commerce niches include makeup, skincare, and beauty.
So why not make your material both useful and interesting? Suppose you're currently promoting your most recent hydrating skin cream on your website and social media. In that case, you may utilize your blog to provide posts about beneficial skincare routines that any reader can follow, whether or not they use your products.
Research relevant keywords- The main aspect of SEO is keyword research. Therefore, you should use a lot of main keywords in the blogs that you will write so that Google will show your blog in front of relevant readers.
For example, write a blog about the outfit, you can also use the daily outfit keyword here. It even works for long keywords. For example, outfit ideas for 2023, 10 best daily outfit ideas for 2023, etc. Make sure that the more relevant keywords your blog has, the more useful Google will find your blog and rank it in search results.
Build backlinks- In short, this means that you will contact relevant blogs in your industry and request that they create a free, excellent post for their blog in return for a link that points back to your own blog, website, social media account, or one of your landing pages. This could help your Shopify store in a number of ways.
Analyzes your competitors
Just as you want to learn how to promote your Shopify store, so do your other competitors. There is a strong struggle going on here. Therefore, you should conduct social media competitor research and analysis your competitors.
Because maybe their strategy is better than yours. So you can go this way as long as you don't do the same. Do not forget that there are competitors analyzing your work. You must do your work in a professional manner.
Time to boost!
If you follow the tips in this blog post, you should see a significant increase in traffic to your Shopify store. Remember to focus on creating high-quality content that is targeted to your niche audience and promoting your content through social media and other channels.
Keep track of your progress so that you can continue to fine-tune your strategy and drive even more traffic to your Shopify store. To learn more about how to drive traffic to your Shopify store, be sure to apply these tips to your Shopify store.