Social media, a miracle of the 21st century, has become a source of income for many social media users. According to global social media research, the number of social media users globally grew from 4.2 billion in January 2021 to 4.62 billion in January 2022. Also, according to 2022 active user statistics of social media platforms, the most used social media network is Facebook.

Through social media, people make sales and earn a certain amount of money. To convert social media to sales, you must first decide on which platform you want to sell your product.
Then, there will be some tips that you will apply. We have compiled these tips for you. Let's get acquainted with each of them and learn deeply about converting social media to sales.
How to convert social media engagement into sales?
Sales and social media engagement are more closely related than you might imagine. Whether we know of it or not, what we see and hear will definitely impact the things we purchase.
Nearly 50% of us use social media to research products before making a purchase, and 71% of social media users are more likely to buy from a company they are connected with online.
Be sure you engage with the right audience with the correct media
The first priority is ensuring that you engage with the right audience. This is how we can explain what engagement is on social media platforms.
sharing, liking, and clicking on your social media posts
visit your website to learn more about your product by clicking through
completing a contact form
buying something online
Increase sales without coming across "salesy"
When selling a product to a viewer, don't make them feel like it's a one-off sale. Because then, they will enjoy shopping. For example, if you sell on Instagram, don't just have sales-related posts on your Instagram feed.

Making Instagram posts that attract and benefit your followers, especially Instagram Reels is an ideal way to do this. The Instagram algorithm will get your reels videos in followers' feed faster and your impressions will increase.
Using social media in your other marketing efforts
Your social media following is beginning to grow and your website is seeing daily traffic. They then appear to become stuck, though. They aren't calling you or clicking the "Buy" button because of something.
There may be several reasons for this. For example, the design of your website is incorrect or they have noticed any missing aspect in your products and services. To avoid such situations, you need to be constantly in touch with your audience.
Ask them to tell you about the difficulties they encountered during your interaction with them. So when you eliminate these problems, analyze your resale later.
Pay for social to increase your reach
If you want to make money from social media, you have to pay for social media. In this way, your social media engagement will increase, and your sales will go better than you thought. But let's talk about the downside.
A "Promoted Post" is much more likely to be ignored by users than something that has been actively recommended to them by a real person in their network of contacts, so success here isn't always guaranteed. As many people might not view your paid ads as you had hoped, especially if your target customer is tech-savvy and has ad-blocking software installed.
How to convert social media leads into sales?
Have A Clear Call-To-Action
You probably know how vital the call-to-action is for your social media posts and converting social media to sales. But some social media posts are just informational. That is, there is no nuance here that encourages the customer to take action after reading the post. Therefore, it is imperative that you use a call-to-action in your posts.
Social Listening
💡
Tracking keywords, phrases, or even advanced queries on social media and the web is known as social listening.
Tracking keywords, phrases, or even advanced queries on social media and the web is known as social listening.
If you want to find out what your customers think about your products and services, using social listening will be right for you. Keep in mind that social listening is different from social media monitoring.
Social listening doesn't just apply to social media platforms. Also, tools like news sites, blogs, forums, and other websites are social listening.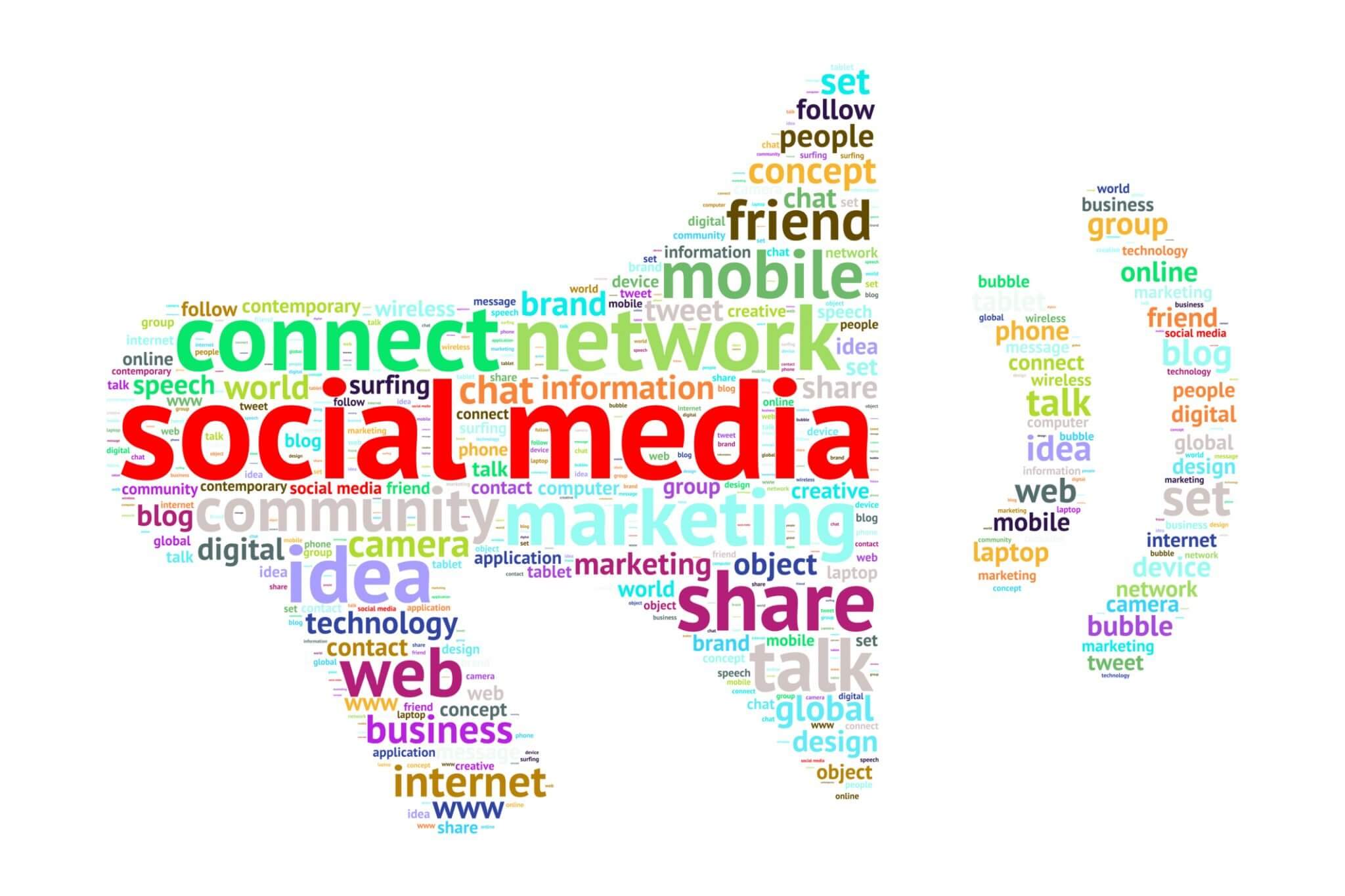 Follow Up With Email
Social media is a great place to make sales and reach your audience. But in some cases, according to marketers, e-mail is more successful. The more you email your customers, the more likely they are to get back to you. You can forward them to your social media in anticipation.
Webinars
If you regularly organize webinars, your sales will increase by 20-40%. For this, you can increase your sales by sending a message to your followers on social media, inviting them to the webinar, and recording all the detailed information about the product.

Start promoting your webinar at least three weeks before. Your email list and social media are also excellent places to start.
Don't be afraid to sell
Once your webinar is over, the real selling begins.
Social Media Ads
When using social media, promote your posts. The more you use social media ads, the faster your posts will reach people. If you're selling on Instagram or TikTok, you'll see returns on your ads. Because, when you advertise your posts and stories with Instagram ads, Instagram offers you several offers.

How many people your post will reach here and how many followers on Instagram will increase. The same rule applies to TikTok ads. If you want to make creative TikTok ads, you can use TikTok ads examples.
Make Reminder Calls
Customers prefer to talk to a real person. For this, after you have spoken to them on social media, engage them in a phone call. In this way, you can give all the information and make the sale faster.
Best ways to convert social media into sales
Choose your Social Networks Wisely
First, determine which social media platform you want to promote and base your sales on that platform's marketing strategy. If your audience is more active on a certain platform, then that platform is the right place for you.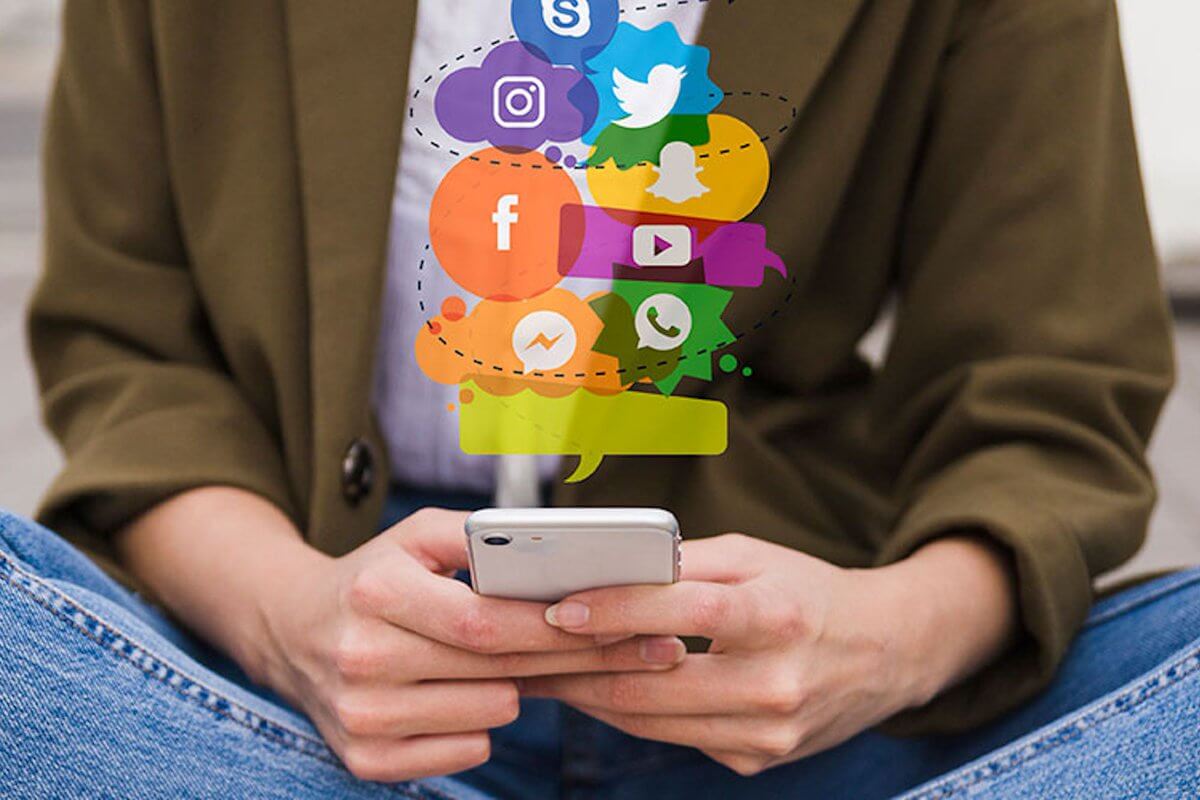 Make Collaboration Posts
If you want to convert social media to sales, you need to collaborate with brands and influencers. Because in this way you will have more followers on social media and your sales will increase. For example, if you want to make money on TikTok, you can use TikTok influencer marketing.
Create a strategy
You must have a strategy. This includes everything from what content you post to how you promote it.
your main social media goals
Identify your social media KPIs
a list of keywords that best define your business;
a list of keywords that best define your business-  To assist your score higher in Internet searches for those topics, you'll add these words to your content. To locate well-liked terms relevant to your company, use the Google AdWords Keyword Tool.
prepare a social media content calendar
and schedule your posts to be time efficient

Coming back to the last strategy, you should definitely schedule your posts. Especially if you do your sales on Instagram, this will benefit you because the Instagram algorithm presents your posts and videos to your followers if you are active on the platform.
You can use scheduler tools for this. We recommend Planly as the best social media scheduler. With Planly, you can schedule your social media posts. Try Planly now for free.


Optimize your website
Optimize your site to ensure that your visitors come to your site and stay there for a long time. For this, make your site user-friendly by adjusting the design and main visible parts of a site.
Explore social media's conversion features
Social media networks also let companies use paid advertisements to promote their products and services directly.

For instance, Facebook enables you to design unique offers that customers may use on your website or in-store. Additionally, you can produce advertisements that showcase your product to a specific audience or even inspire people to visit your store. Similar features on Instagram can be used to target customers directly.
Measure, learn, and optimize
Constantly optimize your social media accounts. In this way, you will be able to see the errors that will be in them and measure the level of quality. You use social media analytics.
Educate your Audience
Don't use social media for sales alone. At the same time, share topics that will educate people. Even if people don't take advantage of your products and services, they can still follow your pages, just to get educated.
Use Hashtag
Hashtags are your social media navigator. Through them, you can increase your followers and gather a diverse audience. The hashtags you will use should be correct and trending hashtags.
Share posts on other social media
We can share the post we share on one social media on another. Parable Instagram and Facebook are interactive social media platforms. Also in TikTok bio, you can convert TikTok audience to Instagram followers by inviting your followers to your Instagram page by adding your Instagram account link.
Finally Words
Selling on social media can be tiring and difficult. After all, social media is for us to have fun and relax. lt is a place to value our time. However, many social media users use different social media platforms to shop for products. For this, you can convert people on that platform into customers.
If you have a website, you can bring your social media followers to your website and make your sales more effective.
Social media can be used to drive traffic to your website. When someone visits your website, make sure you have a strong call to action (CTA) that encourages them to buy your product or service. In addition to using social media for driving traffic, use it as a tool for creating awareness about your brand and products.
Share valuable content on social media that will interest your target audience and help you build trust with potential customers. Make sure the design of your social media account is appealing and easy to navigate so people are more likely to stay longer and explore what you have to offer.
Use tools like Google Analytics to track how people are interacting with your social media and make changes accordingly. If something isn't working, don't be afraid to experiment until you find what does work best for you.