With over a billion daily users and a steady growth record, TikTok has already established itself as a prominent social media platform. Don't let the sleek dancing moves and trending songs fool you, though. It is a serious place for business.
As a small business owner, TikTok is a great place to establish and grow your brand. But you might have some difficulties competing with TikTok juggernauts with deep pockets.
That's why we are here to help. Read along to get important tips and tricks on getting started with Tiktok.
How to get started with TikTok?
As it's still a relatively new platform, users are still trying to figure it out. So, you might have problems increasing views or getting followers on TikTok. But don't forget that growth chances only increase if you do it consistently.
So, what do you need to start?
Before we start talking about what you need, first, let's look at what you don't need.
You don't need to have creative ideas. You can look at the trends and imitate them.
But if you want to go big and establish your brand in the platform, you have to take time to come up with some creative ideas.
You don't need to spend several thousand dollars on a professional camera. A typical phone camera is more than enough.
Keep in mind that at some point, you want to get more professional. It is not like a phone camera will carry you forever.
First of all, you need to decide whether you want a TikTok creator account or a TikTok business account. Generally, it is easier to grow your account with a creator profile, but a business account gives access to the musical library, creative hub, analytics and ads.
The second step is creating a game plan. Decide on the tone of your brand, create a video marketing strategy and stick to it.
Be familiar with the user experience, look at your and your friends' TikTok For you page so you get a better understanding of the algorithm. It's easier to come up with winner content if you know your platform.
You want everything to be in order. So, the third thing to do is create a TikTok content calendar. With a content calendar, you can keep track of important events in the near future and manage your content.
After your content calendar is done, it is a good idea to get a reserve of videos and schedule them beforehand.
Think about your specific niche and note important dates and events related to it. When the time comes, make content about these events and explain their importance to your audience.
After doing these, you have a TikTok account and a viable strategy to take you along the way. But there are still some things to keep in mind that can help you along the way. One of them is utilizing a TikTok scheduler.
A TikTok scheduler can help you easily plan ahead and manage your workflow.
Planly, a social media scheduling tool, lets you schedule content for TikTok, as well as Instagram, Facebook, Twitter, Pinterest and etc. Planly also lets you schedule duets, stitches and comments.
10 tips for starting a TikTok channel in 2023
TikTok is unexpected, period. Even if you create the most time-consuming and thoughtful content, you might fail to get attention. Meanwhile, a video you created because you were bored or it was cute might blow up.
With this in mind, let's look at some TikTok tips and tricks for optimizing your content and getting as many views as possible.
Optimize your profile
You can only add one URL to your profile. On top of that, your TikTok bio cannot be longer than 80 characters.
So, make sure to choose a short URL and try to explain your business in a few words. Adding a powerful statement that reflects the values of your brand is essential.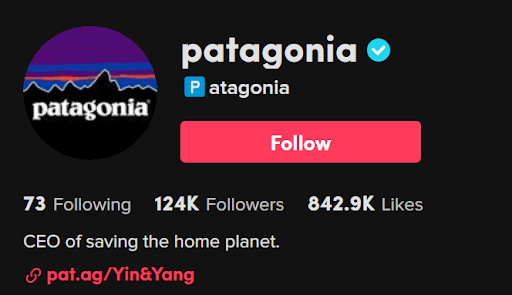 This bio example from patagonia clearly reflects their vision of a sustainable world. If this blog were a TikTok for beginners course in 2023, it would be the first thing to mention.
Don't be afraid to be bold. TikTok is not a place to be humble. Quite the contrary, it is a place for standing out.
Tell a story
Everyone loves a great story. A story about a business trip, a story of you getting yourself embarrassed in front of a customer or a story about your great success can get you closer to the users. TikTok storytelling examples are often shared on other platforms like YouTube Shorts or Instagram Reels as well.
But don't go too much into the details. Choose what to tell and what to exclude. A good story doesn't have to be long, but it has to be emotional.
Above is a great story that went viral and gathered the attention of millions of people. You might not get that many, but a good story will definitely get you views.
Follow trends
There is always a trend on TikTok. The core of the platform is built upon that. And trends get a lot of attention and awareness. If you are just getting started with TikTok, follow these trends for a period of time.
For example, the song "Running Up That Hill (A Deal with God)" debuted in 1985, but after being used in the popular series "Stranger Things" it blew up in TikTok. Right now, there are 2.5 million videos on the platform that was made with this sound.
Riding the trend wave means will not only get you views but using it correctly can also create high TikTok engagement with users.
Use hashtags wisely
TikTok's algorithm uses hashtags among many other factors to determine which video to show to its users.
TikTok also lets you search with hashtags, so someone searching #potterytips can see your videos first if you have used it.
More importantly, you can start a hashtag challenge to derive engagement and increase awareness.
The 10 most popular TikTok hashtags are the following:
#tiktok
#foryoupage
#fyp
#foryou
#viral
#love
#funny
#memes
#followme
#cute
💡
Hashtags follow trends. Check them regularly to stay above the curve.
When you are a TikTok beginner, it can quickly increase your views with little effort.
Share life hacks
Tutorials, tips and tricks, and life advice gather a huge viewer base. So they can be great content for getting started with TikTok.
Life hacks can add genuine value to people's lives, which is why they are so popular.
This video, despite not having close to zero production cost and effort, has over 100K views. So, sharing your own life hacks or life hacks in your niche, especially at the best time to post on TikTok, can help you quickly grow your user base.
Add some fun
Whether you are sharing your own unique content or adapting an ongoing trend to your brand, it is nearly always a good idea to add some fun bits. As usual, fun and entertainment are one of the best tips for TikTok for beginners 2023.
Despite having a huge user base, many of that user base don't consider TikTok as their favorite application.
People want to have fun and choose to watch the videos that give them the most of it.
Add some jokes, interesting scenes or funny moments to your videos to lock users to your video.
Involve your followers
TikTok has the most engagement out of any popular social media platform. And it is, for a good reason.
Many big names on the platform rely on "User Generated Content" (UGC) to generate engagement.
With User Generated Content on TikTok, it is much easier to grow, increase sales and gain appreciation from users doing so.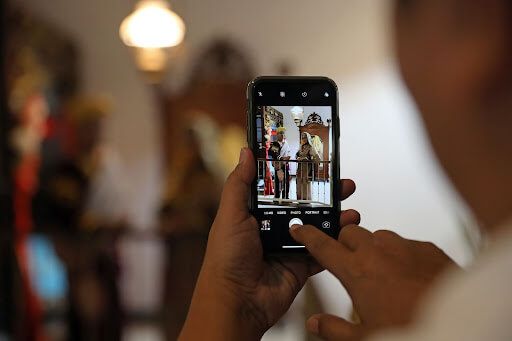 Go out and create quality content, give information, ask a question and utilize other ways to increase engagement rate.
Show more of your business
People in TikTok are enthusiastic. For normal people, your work process or simple details of it can be uninteresting.
But in TikTok, there will always be someone interested. Take this powerwash video for example:
It talks about a beginner mistake that costs a lot of money. But, combined with good commentary and attractive visual content, it successfully locks you in. Ways like this convert social media into sales.
So, show some parts of your business, especially if you are cleaning or making something, and add some commentary to create a storytelling environment.
Use business-only features
If you are using a creator account and just get started with TikTok, you might not have access to useful business-only features.
But you want to make the transition at some point after growing your audience because business features are too valuable to miss.
TikTok business lets you into the creative hub and gives access to the business-only music library.

Within this creative hub, you can see what is trending right now and gain some insights for creating content. The music library is thought of as a library as well as an inspiration source.
If you want to display your TikTok ads, you need a business profile, as it is not possible with a creator one.
There are several types of ads you can display on TikTok.
In-Feed Ads: The ads that people see while they are scrolling through the platform. They have a sponsored label at the corner.
Branded Takeover Ads: These ads appear when a user opens the app. They don't necessarily have to be in video format, either. You can show GIFs, videos and still images as these ads.
TopView Ads: Like the previous ad type, it takes the entire screen when a user opens the app. However, TopView ads have a 3-second buffer time and can be as long as 60 seconds, making it the most important ad type.
Branded Hashtag challenges: This ad is unique to TikTok. Companies pay the platform to establish their own hashtag challenge to engage with customers. Your branded hashtag can even be shown on the discover page if you are willing to pay the premium price.
Branded effects: It allows brands to create stickers and effects that viewers can use. Although it doesn't provide as much value as others, results can be extremely beneficial if combined with influencer marketing.
Don't forget influencers!
Influencer marketing is constantly growing. Since 61% of the customers (According to SocialShepherd) trust influencers, it is easy to understand why.
Being an influencer is especially hard on TikTok, as view to follower ratio is lower than any other platform.
So, influencers that have a certain amount of fame and following can have a massive impact on user decisions.
Create a list of TikTok influencers in your niche or become an influencer yourself. Then offer to collaborate with these influencers to create engaging content that will boost your awareness.
💡
Influencer marketing is better for awareness rather than sales.
93% of marketers say they use influencers to gather awareness.
At this point, you should have a rough idea about your TikTok page. Now, this is the hardest part. Deciding on…
What should my first TikTok be?
Starting out is hard. If you are not doing it for fun and actually trying to gain something in return, it becomes even harder.
The hardest part of making a TikTok is to get started with TikTok. As it defines the standard for the rest of your videos, you should focus on creating something meaningful. Later on, you can come up with tons of TikTok account ideas
But taking too much time on planning and redoing can actually scare you off. So here is a 5 step plan to guide your creative process.
Step 1: Research
If you want to win, do extensive research. Research everything, what is popular on TikTok, what your competitors are sharing and what are waiting for your business sector in the future.
Step 2: Create a list of ideas
Throughout the research process, note all social media content ideas that pop into your mind. Also, write down the most popular videos and break them into analyzable chunks.
Step 3: Make a shortlist
Now you have a big list of ideas, create 2 shortlists. One of your original ideas and one of the trending ideas that you noted. Then see what is viable and what can bring more views.
Step 4: Take a break
The essence of every creative process is letting your mind rest. In this resting time, your brain can work on the ideas in the backlog and present you with even better ideas or refined versions of current ideas.
Step 5: Ask for a second opinion
Two minds are greater than one. After doing everything mentioned, ask a friend for opinions. You might get brilliant advice or can create a heated discussion that can lead to more ideas. At worst, you will get your ideas approved.
Step 6: Go, don't wait!
Even if you did all the research and learned every possible strategy to create successful content, nothing will replace actual experience.
Go on, create your first TikTok, make mistakes, analyze them, refine your process and improve yourself a little more in each iteration.
How do I get started with TikTok with no followers?
Nobody inherits a 250k follower account when starting out.
If you are looking for a magic formula or top-secret advice, I hate to break it to you, but there is none.
The only secret ingredients are hard work and constant refinements.
Take your notepad, create a list of ideas, record a video, and get started with TikTok.