Wait.. 2023 didn't come? We are still celebrating the New Year and still need to prepare social media posts. The answer is yes! Haven't you heard of the Chinese New Year yet? So, let's get to know the Chinese New Year in detail.
Chinese New Year is celebrated among a large segment of the world's population because it is a time for renewal, family, friends, and the observance of a long tradition.
Chinese New Year is a multi-day festival that starts on the first day of the traditional Chinese calendar. It is also known as the Spring or Lunar Festival. In 2023, the event begins on January 22nd. There are some years when this day does not fall in the last days of January, but even in February. In 2022, February 1 was celebrated.  
You can also surprise your followers by learning Chinese New Year social media post ideas.
That day is a complete holiday for the Chinese. Everywhere we can see mascots wearing dragon clothes and people dancing in Chinese national costumes. Almost everywhere turns red.
In fact, there is a reason why the city is covered in red. They connect with a monster that attacked a village in the past. The villagers have discovered that this monster is afraid of the color red, and everyone wears red on Chinese New Year's Day to keep the monsters away from their territory.
Now, how to make Chinese New Year work for your business. You can find Chinese lunar year social media post ideas for every social media platform right here on this blog. That way, on that Chinese New Year day, your customers and followers will be happy with you.
Best Chinese new year social media post ideas for 2023
The importance of the Chinese New Year on social media and the perfect post format has been discussed thus far in this blog. Now is the time to start a business. To get the Chinese New Year vibe from social media, you must first have your account on this vibe.
Introduce the festival🐰
Let your followers know that Lunar New Year 2023 is the Year of the Rabbit. You can also prepare a post about the history of Chinese New Year that might be of interest to them.
You could reach a larger audience by introducing essential Lunar New Year rituals, beliefs, and traditions. Additionally, doing so could boost the image of your company's brand and show its capacity for attracting and managing a broad customer base.
Describe, for instance, the tradition of Chinese families hosting reunion dinners on the night of the Lunar New Year.
Try using pig puns🐷
Being overly serious in your social media content ideas can occasionally boomerang and hide your company's humane side. Additionally, acting too professionally could convey the impression that your team doesn't have a sense of humor.
Puns, on the other hand, are clever and funny. Users who are browsing through social media are likewise drawn to them. Puns can also make a user's day and spark their interest in your business. Everyone needs a good laugh now and then, after all.
Greetings
By type, posts you can use to greet your customers. For example, design any post in the Chinese New Year vibe and share your message with your followers. At the same time, like Chinese social media marketing ideas, you can send gift cards to your customers and congratulate them. As an example of gift cards
a simple, static visual that wishes the audience.
GIFs that hold the audience's interest and entice them to spend an additional minute or two on your profile.
Video greetings from your company, with or without brand ambassadors and workers.
Sale announcements and teasers
Many brands offer discounts on their products and services on Chinese New Year. Share with your followers the discount news of some of your special products today.
Since the majority of your customers are very active on social media, this is the best platform to promote your Chinese New Year sales through.
We advise launching a sale teaser as well if you have a significant amount of time leading up to your sale and you want to get your audience interested in learning more about the offer.
In addition to the fact that customers always watch more videos than static graphic designs on social media, video material is generally promoted more than any other type of content.
Giveaways
Everyone loves giveaways! Therefore, share a post called Chinese New Year giveaway right now and invite your followers. You can do this by keeping the terms very simple. And make the gifts Chinese New Year gifts.
Use Influencer marketing
Ready to innovate with red? For this, we present you with one of the best social media post ideas for the Chinese new year. Especially if you run a small business on social media, you can collaborate with a micro-influencer.
For example, that person can congratulate Chinese New Year on your behalf. Remember that you need to focus on the visual of the post here. If you prefer more red colors, you can give your social media post a Chinese New Year vibe.
Illustrated posts
Chinese New Year makes full use of symbolism, and the theme of animals is prevalent in writing around the holiday. Since a picture speaks a thousand words, some pictures also have the capacity to make your clients feel strongly.
The disadvantage is that not all of the images are simple to find, and some might not even exist, given how frequently the animal changes. Because of this, we strongly advise making originally animated or illustrated posts that capture the uniqueness of this occasion.
Gift guides
You'll be happy to learn that some aspects of all holiday marketing strategies stay unchanged, regardless of geographical location or cultural differences. One of them is gift guides' increasing popularity.
The Chinese New Year is a happy event and a time for a reunion with the entire family. So it stands to reason that they give each other gifts to symbolize their affection. Giving is a happy act, no matter the situation or culture. But making those purchases? That procedure is difficult!
Why not simplify things for your clients over the Chinese New Year in 2023?
Based on your product category and your opinion of the best gifts for each category, create customized gift guides. a few categories. Some popular categories usually are gifts for mom, gifts for dad, gifts for wife/husband, and so on.
Best social media post ideas for the Chinese Lunar Year
Here are some special Chinese lunar year social media post ideas for each social media.
Chinese lunar year social media post ideas for Instagram
Make a new Instagram reel for the Chinese New Year. Here you can make a joint video with your brand products, as well as a short congratulatory video.
2. You can use interesting Chinese New Year Instagram stickers to create various Instagram story ideas. Thus, within 24 hours, your followers will like your story.
3. Let's not forget to write congratulations on Instagram Note!
4. Write an interesting Lunar New Year Instagram caption. For examples:
More than ready for the Year of the Rabbit
Here comes the fun.
Lunar New Year vibes.
Ready to roar in 2023.
Spring is coming.
Red is the new black.
Alexa, play "Firework" by Katy Perry.
Big. Rabbit. Energy.
Entering the Year of the Rabbit.
Chinese lunar year social media post ideas for TikTok
Are you ready to join the TikTok challenges? So Chinese New Year is the best time to do it.
Chinese lunar year social media post ideas for Facebook
Facebook is a great place to talk about the history of the Chinese New Year! So, create an interesting Facebook post, informative and readable.
Chinese lunar year social media post ideas for Pinterest
When you think of Pinterest, an idea comes to mind. You can share various Chinese social media post templates and advertise them with Pinterest ads. Be sure that your Pinterest engagement will increase because of this pin.
You can create a pin using various Chinese New Year social media post templates.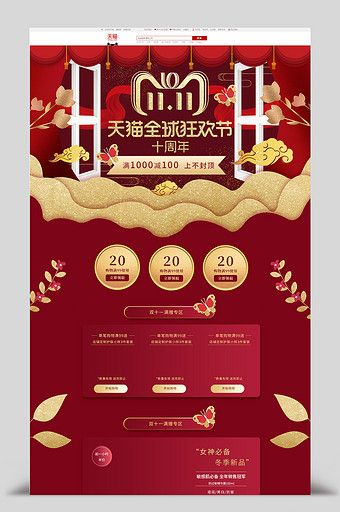 Chinese lunar year social media post ideas for Twitter
To write a short but personal greeting to your followers, you can write a tweet. Use Twitter for that too. Don't forget to use Twitter hashtags here.
Chinese lunar year social media post ideas for LinkedIn
You can present Chinese New Year social media campaigns to your followers. Do it professionally because the Linkedin audience expects you to be professional.
Chinese New Year social media hashtags
#chinesenewyear
#happychinesenewyear
#chinesenewyear2023
#happychinesenewyear2023
#happychinesenewyear2023
#chinesenewyears
#chinesenewyeareve
#happychinesenewyear2023
#chinesenewyear2023
#chinesenewyearsale
#chinesenewyearhampers
#chinesenewyearnails
#chinesenewyear2023
#chinesenewyearcelebration
#chinesenewyearflower
#chinesenewyearcookies
#chinesenewyearparade
#chinesenewyeardecoration
#chinesenewyearcake
#chinesenewyeardinner
#chinesenewyeargift
#chinesenewyeardress
#chinesenewyeariscoming
#parcelchinesenewyear
#chinesenewyearfood
#chinesenewyearedition
#chinesenewyearfestival
#chinesenewyearpromo
#chinesenewyearholiday
#chinesenewyearcollection
#chinesenewyear12s
#promochinesenewyear
#chinesenewyearhampersjakarta
#年
#新
#快
Time to holiday!
With Chinese New Year just around the corner, this is an ideal time for you to create some meaningful and impactful posts across all your social media platforms. Creativity can go a long way and stands out in people's feeds.
So make sure your posts match the festive atmosphere, and have some fun with it! Before you know it, the new year celebration will be over, so get creative while you can!  Whether it's a cute photo of the family dressed up in traditional costumes or videos featuring exciting lion dances and lantern parades, don't forget to spread the joy of Chinese New Year with everyone through the power of social media!
From options like creating graphics dedicated to celebrating this event to using hashtags that promote its significance, everything counts when creating good content. Plus, these kinds of posts can help show support for Chinese culture, which is always a plus! So why not give it a try?
No matter what type of social media post you're making, it's sure to make your job easier when you schedule them. For this, use social media scheduling tools; of course, we recommend Planly.
With its advanced interface and integration with multiple platforms, scheduling your posts is very easy. You can schedule social media platform posts like Instagram, TikTok, Twitter, Facebook, Linkedin and Pinterest, and Google Business Profile and their special features. You can use Planly, both free and paid plans, by doing a free trial for 14 days.