Smart tools to upgrade your social media
From calendar to analytics, Planly combines all social media management into a single place. Learn why behind every metric and make data-centric decisions to connect with your audience.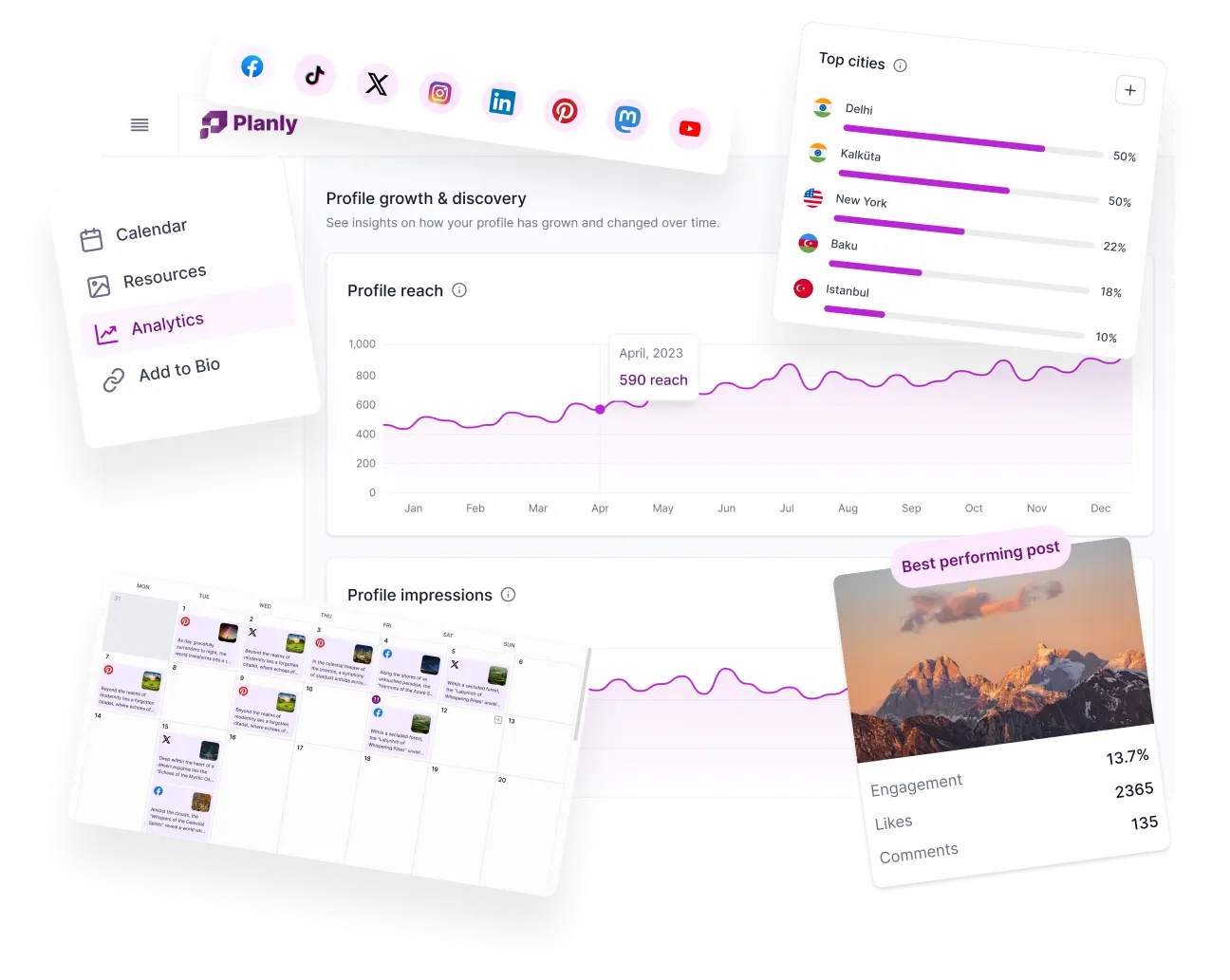 Planly is a social media scheduler for all. With full automation and advanced interface, we let you store your media, plan, and auto post to social media - no further notifications! Save time by scheduling social media posts and enjoy your creative process.
Build and
grow

your social media

Plan, track, and manage your social media with these tools.
Harness AI and medi editing to create meaningful copies that speak to your audience.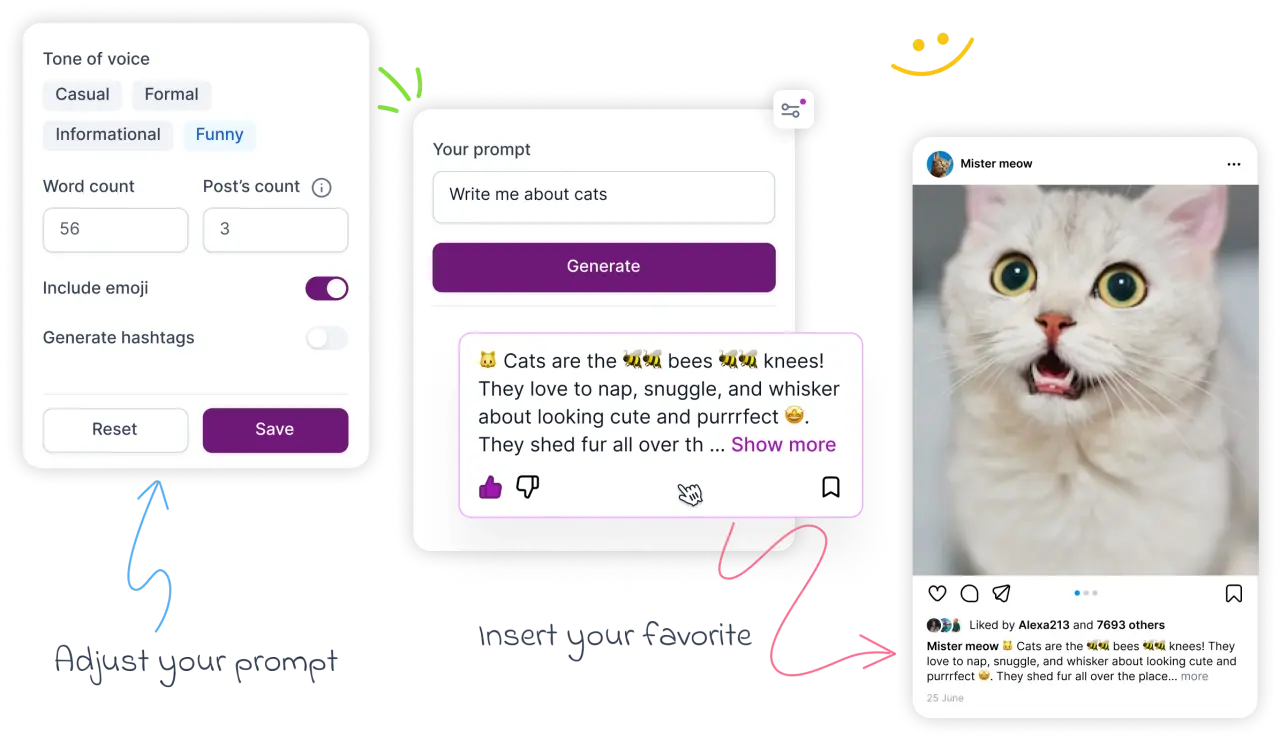 Plan and auto publish posts to 7 networks all at the same time. Customize for each network to fit into each network.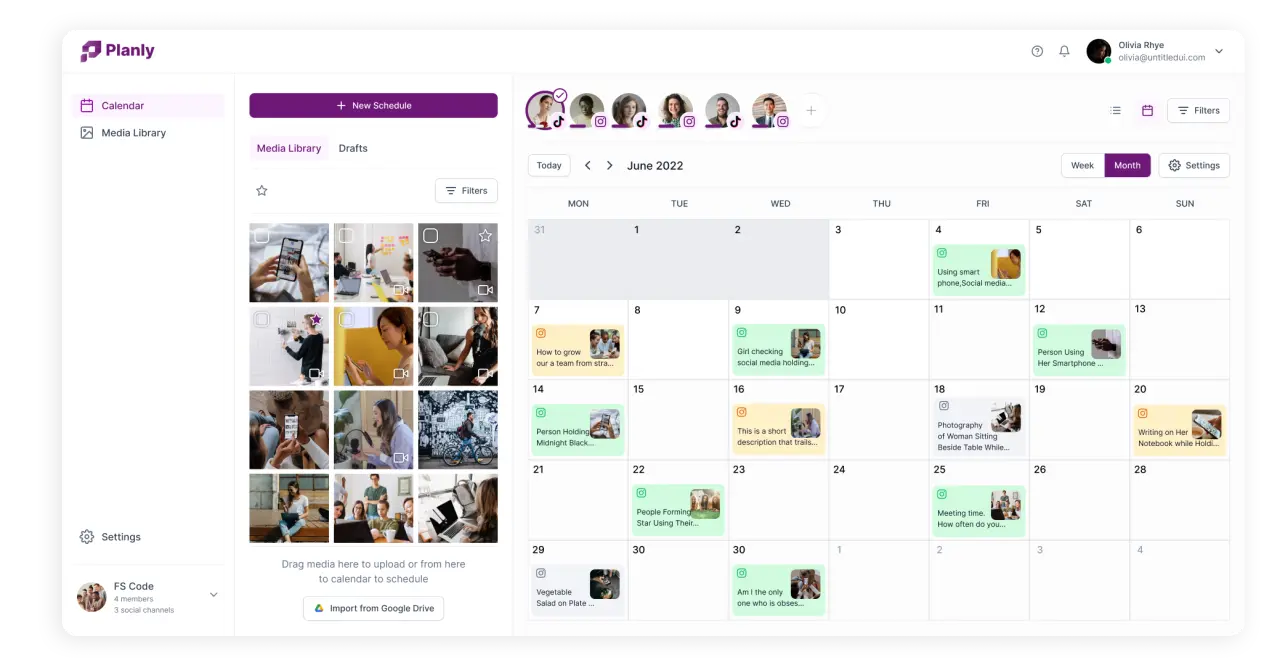 Turn followers into loyal audiences with Addto.bio links. Build and design codeless landing pages and share them in your social media bios.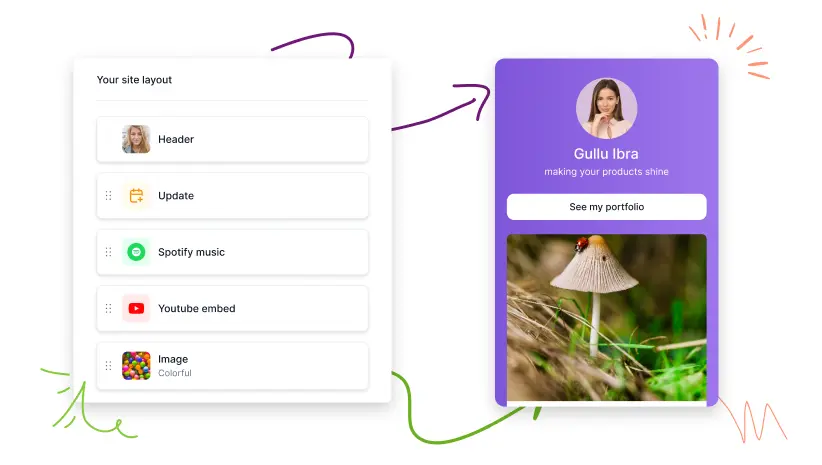 Track, analyze, and measure social media performance with real time analytics.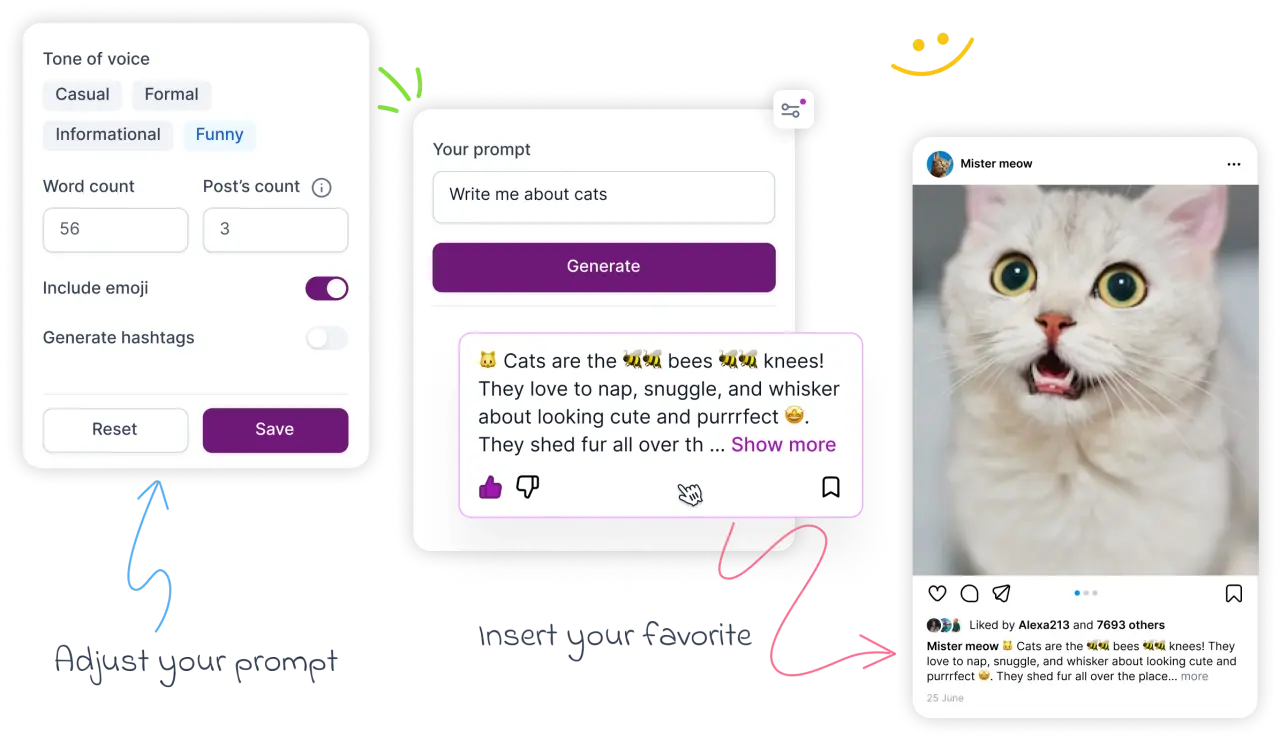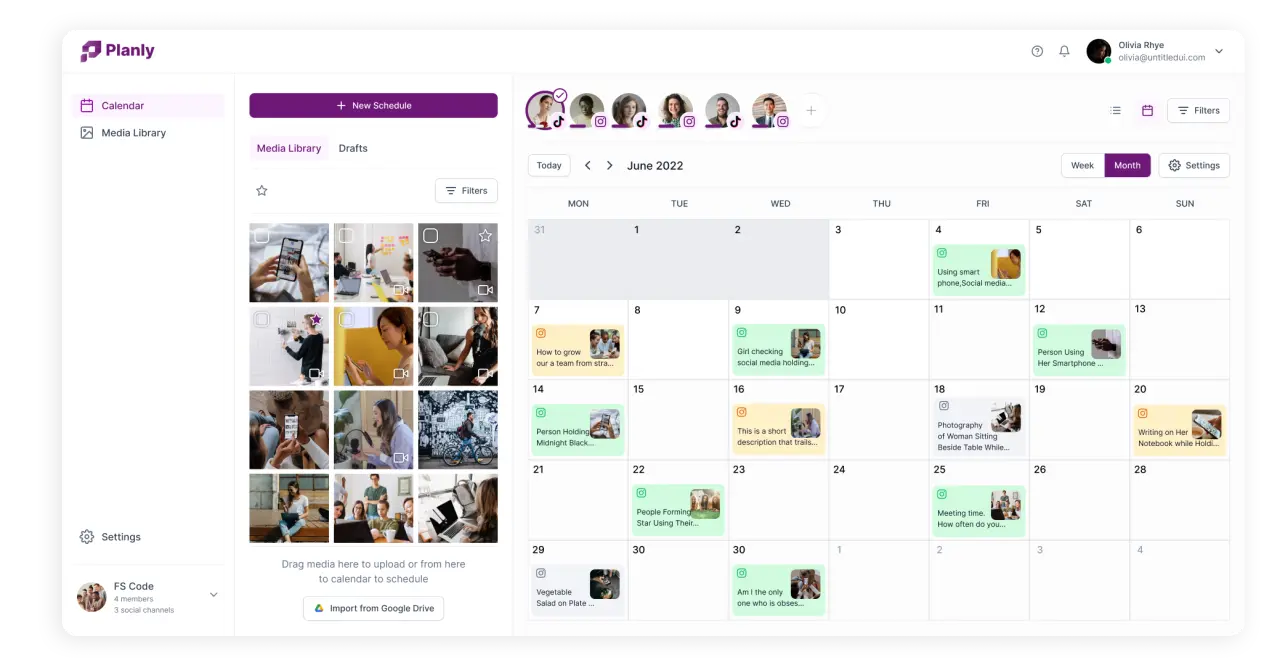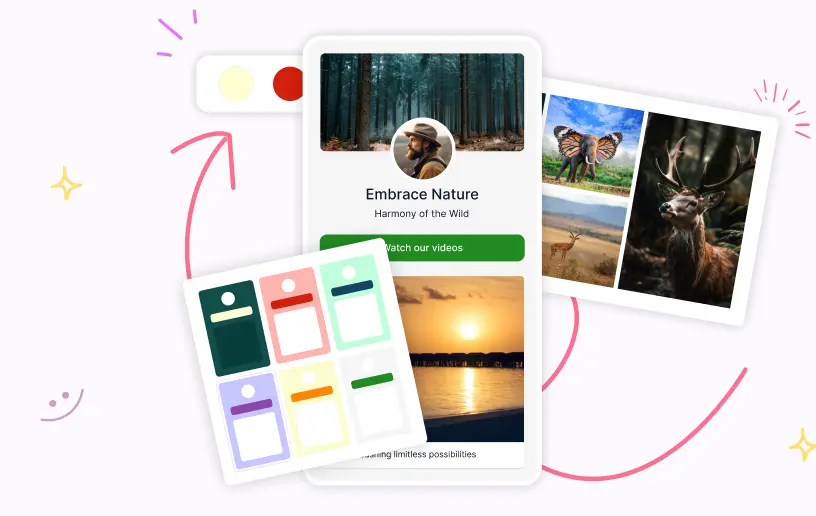 Content creators
Planly provides the fastest social media scheduling for digital content creators to schedule TikTok videos, Instagram posts, stories, reels, and carousel posts, tweets, pins, from single social media scheduling software.
Start Your Free Trial
Marketing teams
We provide team management for small and large teams to organize their social media scheduling. Using the team feature, you can group similar social channels and add the right team members to auto post to social media. Also, expand your account limits with add-ons for better social media management.
Go premium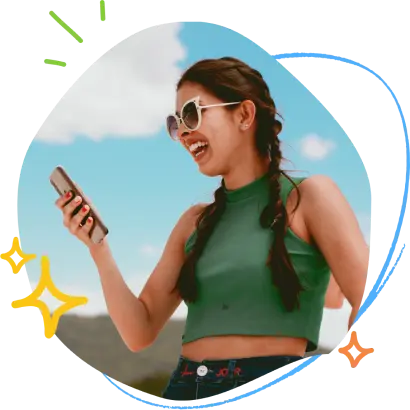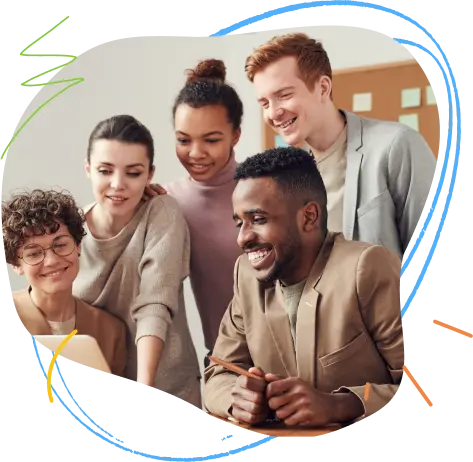 Our
customers'

stories

Satisfied customers found in Planly.
"As a content creator, making time for social media with office work was hard. Planly helps me plan and schedule my posts by saving my time. Now it is an irreplaceable product for me."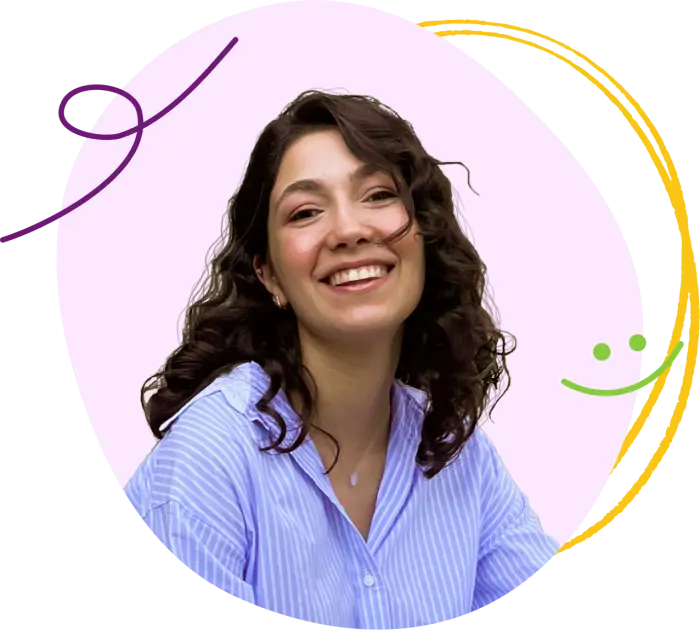 "Managing multiple social media accounts is not easy. Planly saves us a lot of time to be productive and present as a business on social media. Now we have more time to create."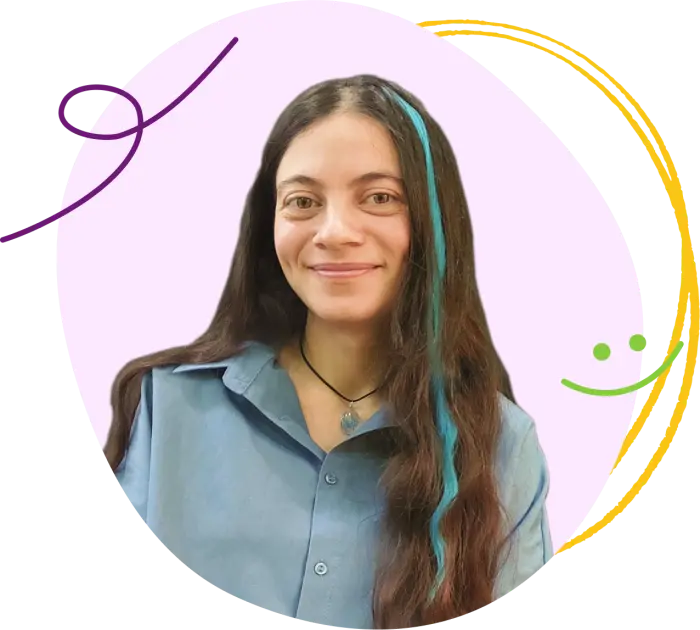 Turn social
media

into your advantage

Managing social media can be draining. Here are four ways Planly upscales your social media management in a single platform.
Save time
Do only what works for you with analytics and plan post accordingly.
Grow followers
Know your demographics and their habits to increase your followers.
Manage effectively
Coordinate all your social media accounts in one place.
Boost engagement
Planly tells you exactly when to post to hit the engagement.
What is new in Planly?
Fast, self-serve, AI-powered social media scheduler and analytics tool for you.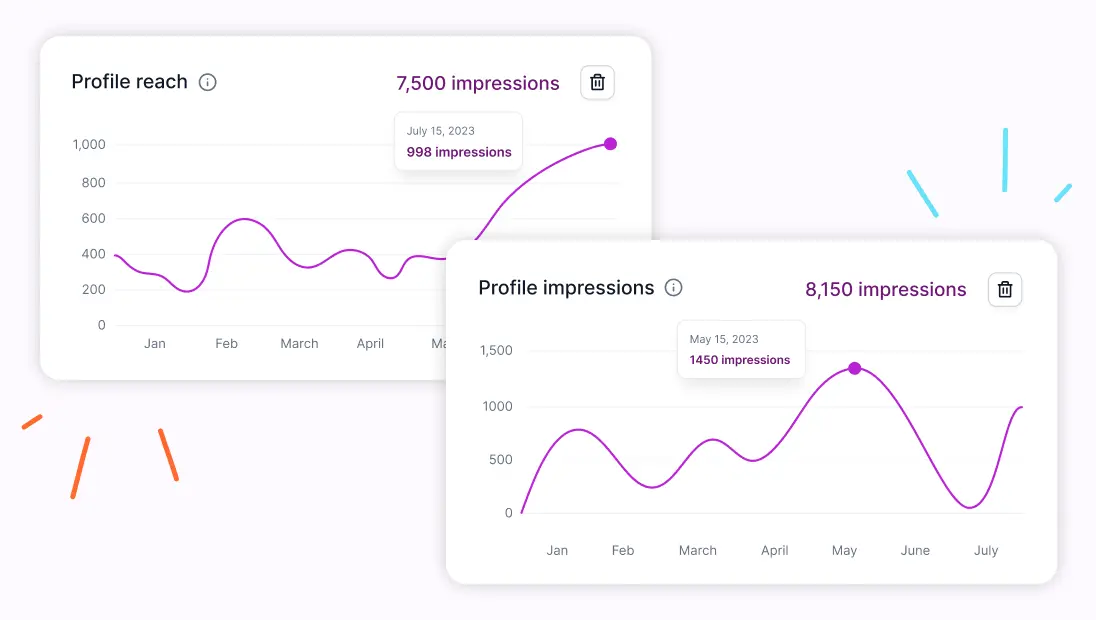 Instagram Analytics 📈
Track and measure Instagram performance with detailed analytics.
How does it work?
Get started in just 3 simple steps.
2
Add your social media channels

Supported social media platforms
Also designed for
developers
Our interface is powered by an easy-to-use API which is also available for developers. Get your API key in Account settings > Security and build your own integrations.
Read API docs
FAQ
Your questions answered.
Planly is a social media management tool to auto publish posts, track their and analyze performance, create mini websites in a single place.
What is the difference between Planly and other scheduling tools?
We get this question very often. Planly lets you auto publish your posts TikTok videos,, Instagram stories, Instagram reels, and Facebook reels without sending inbox notifications without sending push notifications. Compared to other scheduling tools, we require no push notifications or manual interaction afterward.

We provide extensive social media analytics for Instagram posts, reels, stories, hashtags, TikTok posts, LinkedIn audience and posts, Facebook, Pinterest, and Twitter posts.

Also, you can schedule the first comment while scheduling your posts and Instagram carousel posts, reels, stories, pin posts, and share Twitter posts, and first comments from personal accounts with Planly.
Planly integrates with social media platforms to let you schedule posts and see their analytics. To get started with Planly:

1. Register at Planly. You can either register via Google account or enter your email and password to create an account in Planly.

2. Connect social channels. After you create an account, you need to connect to a social channel to post and analyze your posts. The number of channels you can connect depends on your subscription plan. See guides to connect your channels. Please keep in mind that, to connect an Instagram account, you need to convert your account to a Business page and then connect the page with a Facebook page.

3. Add media. To schedule a post to social channels you need to upload media. You can upload photos, videos, GIFs to Planly and schedule to social platforms. You can also schedule text-only posts. But keep in mind that for Instagram, TikTok, and Pinterest, you need to add media to publish a post. Please review the media requirements for each platform here.

4. Schedule posts. Now the fun part, once you made all the preliminary steps, you are ready to schedule posts. Just drag the media from left to the date on your calendar, select the social channels you want to publish posts to, and choose the date and time. Voila!
If you are scheduling a text-only post, you do not need to drag a media. Just hover your mouse over any date on your calendar and click + (plus) icon. Select the social channels and schedule your post. See these guides to schedule posts to each platform.
Can I connect my Instagram personal or creator accounts to Planly?
No. Due to requirements set by Instagram, you cannot schedule posts to personal accounts. If you have a personal or creator account on Instagram you need first to convert them into business pages and then connect the Instagram page with a Facebook page.
Can I schedule posts to a personal account?
It depends on the platform. Absolutely. You can schedule posts to TikTok and LinkedIn personal accounts. However, on platforms like Instagram, Facebook, and Pinterest you can only schedule posts to business pages. So, if you want to schedule your posts from a single place, you first need to convert your personal account to a business page on this platform.
How do hashtag suggestions work?
Log in to your Planly account and click on a time range just as you regularly schedule your posts. Enter # in the composer that you want to mention a hashtag and type the relevant work. As you are typing, you will see the list of hashtags with their used count. The most frequent used hashtags appear highest in the suggested list.
What is the Best time to post how it works?
Best time to post is a time suggestion feature that tells you the best times to schedule your posts to Instagram, Facebook, and TikTok.

It analyzes the most active hours of your followers on these platforms during a week and based on the most active 7 days for each platform it suggests the best times.

When you log in to your Planly account, you can see a splash of Best time to post notices on your calendar. When you hover over each notice message you can see which account it says the best time. Click on the + (plus) icon to schedule posts at those times.
Can I get a customized plan for my social media accounts?
Yes. If the existing plans do not fit your needs, we can provide you with a custom plan based on your social media needs. Please book an introductory call with us. We will talk to you soon.
Manage your
social media

in a single place